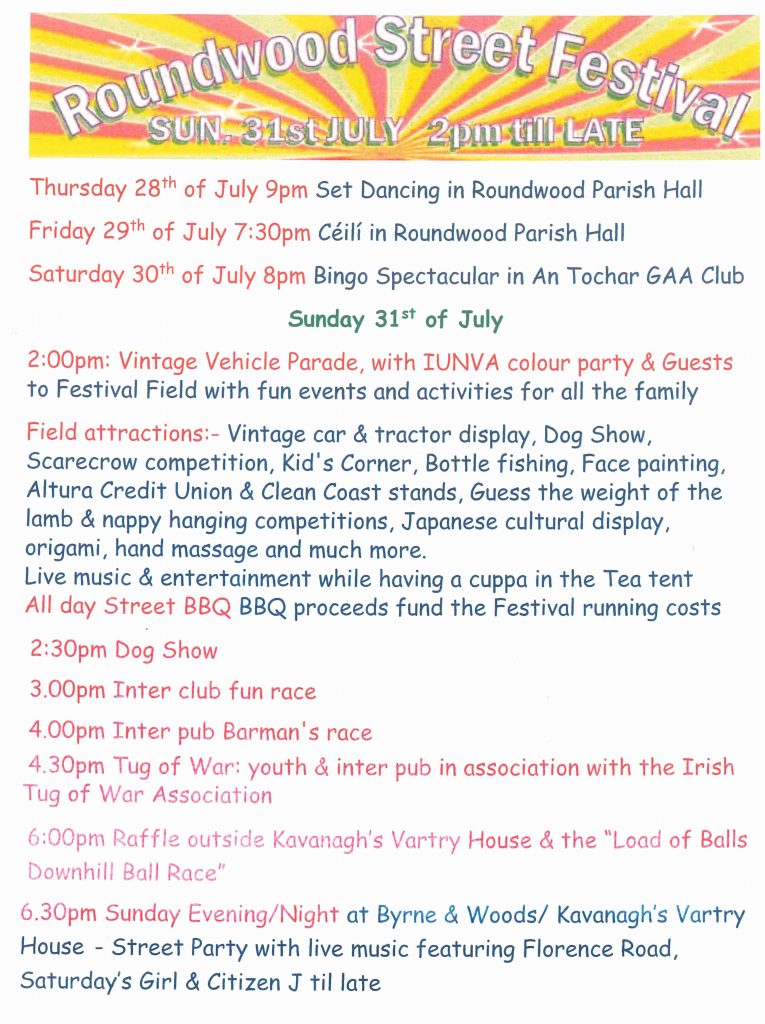 There is still time to start working on your scarecrows for the scarecrow competition! If you need straw for your masterpiece please call John on 086 8225705. Then erect your scarecrow inside the fence on Roundwood Street Festival Day. Judging takes place on the day and the winners will be announced that evening. Two Prizes for the Best Scarecrow & the Most Topical!
Bridie Lowe is back with the nappy hanging competitions – the final is always a highlight with our fantastic MC on the day, Jim McCabe who will be keeping us all informed of the various events happening throughout the day.
There are over 20 prizes in the festival raffle including a family pass to the 2023 Kaleiscope Festival. The 'Load of Balls' Race tickets are on sale also so there are lots of chances to win great prizes over the weekend.
There will be live music in the field throughout the day with local musicians and Roundwood Comhaltas. The night time entertainment on the Street outside Byrne & Woods & Kavanagh's Vartry House will kick off with Florence Road – an up coming band featuring Roundwood's very own Hannah Kelly. Hannah's band will be followed by Saturday's Girl and then the super popular Citizen J will play the night away.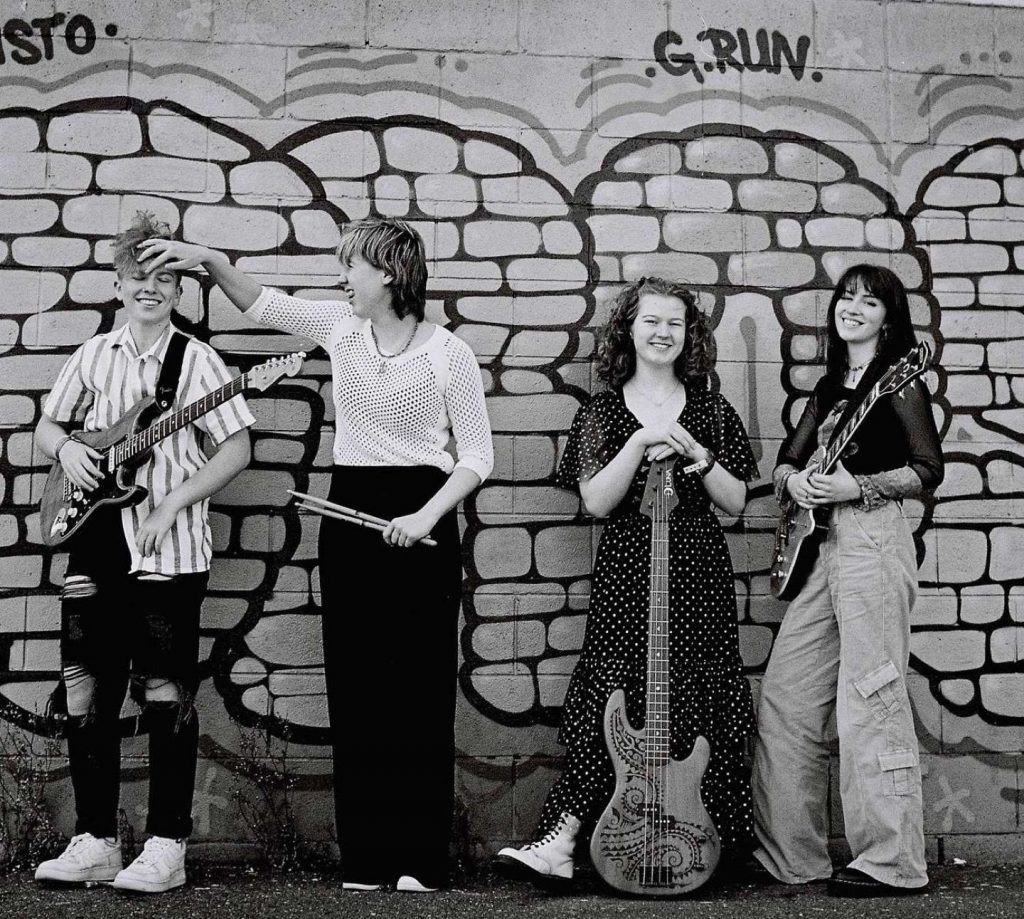 Come along for some or all of the day to join in the fun! You are guaranteed to meet some friend or neighbour that you haven't met since the last Roundwood Festival in 2019!