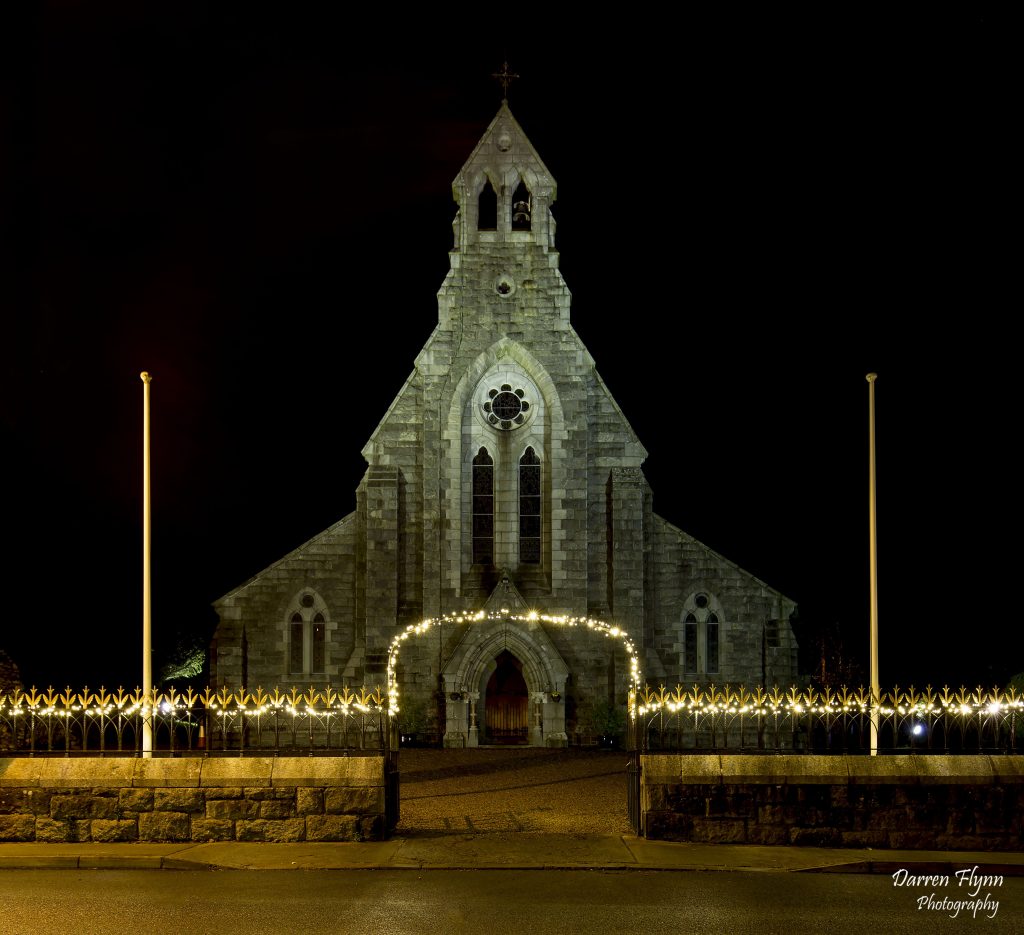 JACK & THE BEANSTALK PANTO
Tickets for this year's Roundwood Variety Group pantomine in the Brockagh Centre in Laragh on the 3rd, 4th & 5th of February are now on sale on www.roundwoodvarietygroup.com
Tickets will make a great Christmas present for the young and not so young.
SALE OF WORK 2022 
To date the Roundwood and Moneystown Parish Sale of Work has raised €17,292.73. Once again thanks to the people of Roundwood, Moneystown and surrounding areas for your continued support and generosity.
CAROL SERVICE
Calary Church will hold its traditional candlelight Carol Service at 7 pm on Wednesday 21 December, which will be followed by mulled wine and mince pies in the Church Room. As usual, it will be an evening of lessons and carols for everyone to enjoy and take part in.
This year, we will be joined by special guests Adeleh Davis on trumpet, soprano Maria Gorman and our own parish choir. We look forward to welcoming you but, if you can't make it, we would like to wish you all a blessed and peaceful Christmas.
Please also keep an eye out for the star which is again on Calary Church tower to lighten the darkness and bring some festive cheer to the Calary area.
UKULELE LESSONS
Looking to start a new hobby in 2023? Following on from the super success of our Tuesday morning Adult Ukulele class, I will be adding an extra evening class in the new year on Tuesday evenings in Roundwood Parish Hall. Classes will start January 10th and will run every week from 10.00-11.00am and 6.30-7.30pm.
The Adult Beginner class is open to everyone and anyone, but mostly to those who would love to sing and learn an instrument but have never taken the plunge before!
This is a great opportunity to sing for fun, learn something new and take some time out for yourself. Please contact Linda on 087-9729956 for more information and to book your place.
CANCER SUPPORT
Roundwood Cancer Support have launched our new website and can be found at www.roundwoodcancersupport.ie Here you will find out about all our services and up to date information about us. Also, our drop in centre is open Monday and Friday from 10 till 12 in the morning.

LOTTO
Results of the draw held on Sunday 18th December. There was no jackpot winner. The numbers drawn were 1,3,11 & 17. There were five match three winners, Brian Smyth, Eddie Gregory, C.Campion, Delia Kenny and Rebecca Moxley. Next week's jackpot will be €25,300.
BADMINTON
We are open for adults Monday and Wednesday at 7.30pm in Aras An Tochar GAA Complex. We are open for Juvenile Secondary School students from 7.30pm until 9pm.
TABLE TENNIS
We are back at the parish hall on Monday nights 7.30-9.30pm for table tennis all levels catered for. A fun way to keep fit. €5 per night. Contact Brian Higgins 085 118563
SET DANCING
Roundwood set dancing has resumed on Thursday nights in the parish hall starting at 9pm. We look forward to welcoming back our usual dancers and also any new comers if they would like to join us, are always welcome. Admission €5.

45 CARD GAME
45 Card Game every Tuesday night in Moneystown Community Centre starting at 8pm. Teas served. All are welcome.
INDOOR BOWLS
In Moneystown Community Centre, continuing every Monday at 8.30 pm. Looking forward to seeing you there. Beginners are very welcome.
LOCAL NOTES
If you have an item or news that you would like to include in the Roundwood Notes contact Margaret Bolger the email address is mgtbolger@gmail.com