Members of Roundwood Men's Shed put their wood carving skills to good use again by carving signage for Birdwatch Ireland's East Coast Nature Reserve recently.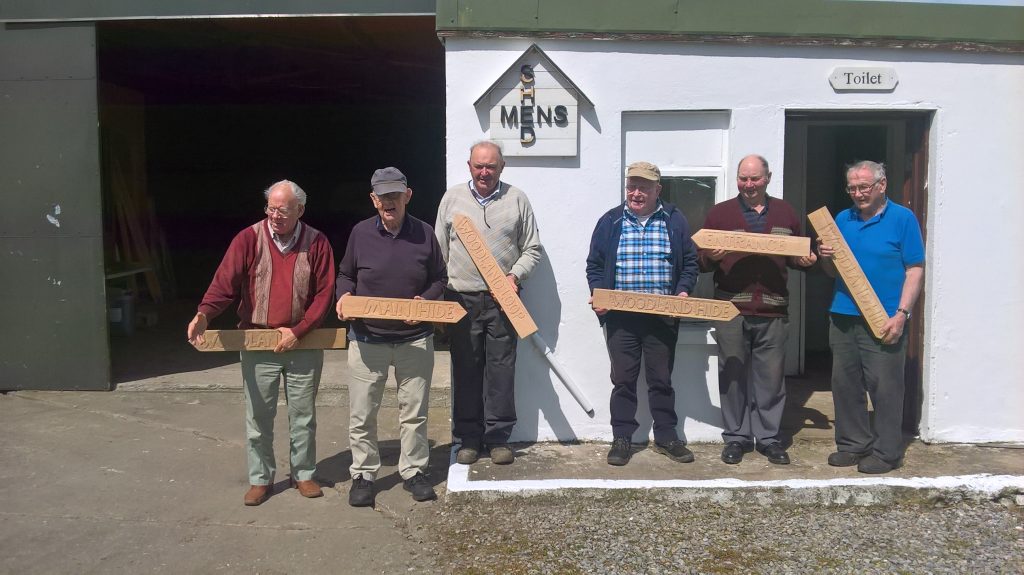 BirdWatch Ireland owns and manages this 222 acres (90 hectares) nature reserve comprising coastal grasslands, with marshes, fen, and wet birch woodland.  It is situated east of Newcastle village. The management of the site has significantly increased the number of birds using the site over the years. The reserve also hosts a range of dragonfly and butterfly species demonstrating a wide biodiversity.
The reserve is of great importance of wetlands both as an educational resource for the local community and a tourist attraction for visitors.  There are three observation hides,  boardwalks and a 4km circular looped walk to improve opportunities for recreational walking and field education activities.  A series of school visits and open days is operated on a seasonal basis. Visit http://www.birdwatchireland.ie/ for more information on the East Coast Reserve and how you can get involved.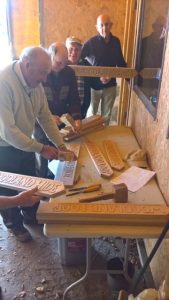 Oh what a talented lot they are with the expert assistance of Shane O'Draoi, Sculptor. Find Shane on Facebook: Cloch Bhreac. Dealbhóireacht / Sculpture. Well done all