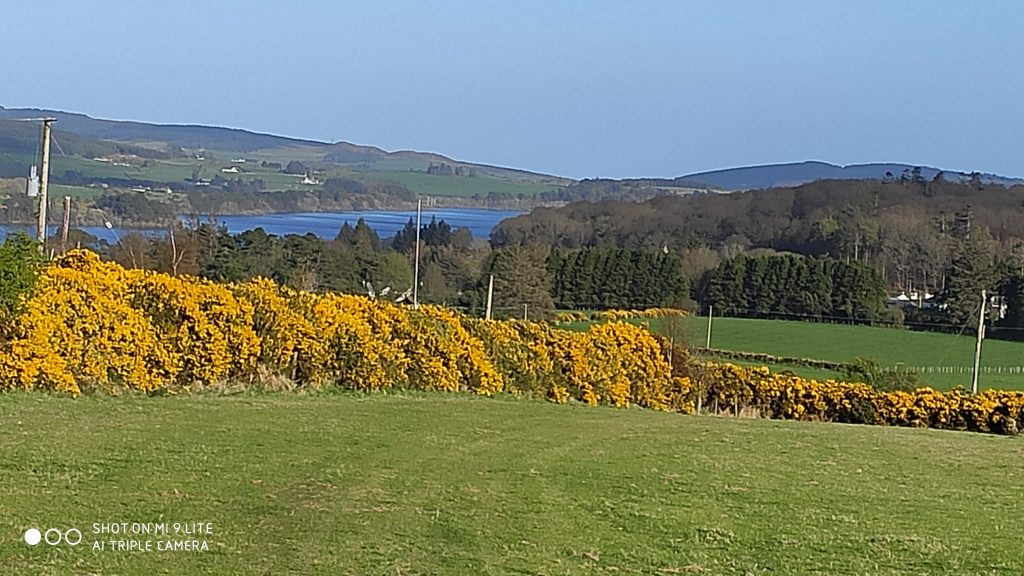 CEMETERY SUNDAY  
Due to the ongoing restrictions on numbers there will be no mass in Roundwood Cemetery this year. On Sunday July 18th, both Moneystown Mass (10 am), and Roundwood Mass (11.30 am) will be celebrated for All those interred in Roundwood Cemetery.
GOLF SOCIETY
Results of our Captain Tony Byrne's Prize held in Wicklow Golf Club on Saturday 19th June.
1st Ciaran Blackbyrne (18) 41 Pts, 2nd Robert Scott (28) 37pts BN, 3rd Declan Carstairs (18) 37pts. 4th Peter Ward (17) 35pts BN, 5th Paul Gaskin (15) 35pts
Class 1
1st Owen Mason (16) 33pts. 2nd Donny O' Reilly (14) 32pts BN
Class 2
1st Mark Burke (18) 33pts. 2nd Mick O'Rourke (20) 30pts
Class 3
1st Reece Scott (28) 30pts. 2nd Thomas McHugh (23) 30pts
Front 9
Brian Fanning (23) 18pts Back 9. Mick Bolger (18)17pts
Visitors Prize
Tony McKeever (13) 36pts.
Well done to all the prize winners .Our next outing is our president Tim Cronin's prize on 18th July in Woodenbridge, G.C.
LOTTO
The lotto is back!  The new draw will take place on Sunday July 4th. All tickets that were purchased prior to the Covid restrictions will be entered in the draw. Tickets are now available in all the usual outlets. € 21,100 is just waiting to be won! Contact Terry Kavanagh on 087 2551579.
CANCER SUPPORT
Our centre is now open. Hospital transport is being provided as per usual. Counselling for cancer sufferers and their family is available. Reflexology, massage and other therapies are available also. If you would like any further information regarding any of the above, please do not hesitate to contact us on 086 1534011 or call to the office for a chat.
TENNIS COACHING
Children's Tennis Coaching at Annamoe Centre Saturday Mornings book at JSTA.IE
PERSONAL ALARMS
The and District Community Council are registered to administer the senior alert scheme which provides grants to elderly people towards the provision of personal alarms. The personal alarm offers reassurance to allow independent living, safe in the knowledge that you can quickly be in contact with a family member or neighbour in the event of an emergency. It provides security and peace of mind. If you would like more information, please call 086 8055040.
ANNAMOE CENTRE
The tennis court is open now as the good weather is on the way! If anybody has any queries or wants to make a booking please get in touch with Christine on (086) 805 7431.
ALONE HELPLINE
ALONE, the organisation that supports older people is operating a national support line and additional supports for older people who have concerns or are facing difficulties relating to COVID-19 (Coronavirus) in Ireland. Contact ALONE on 0818 222 024 if you have concerns about your own wellbeing, or the wellbeing of an older person you know. Further information can be found on www.alone.ie.
LOCAL NOTES
If you have an item or news that you would like to include in the Roundwood Notes contact Margaret Bolger the email address is mgtbolger@gmail.com