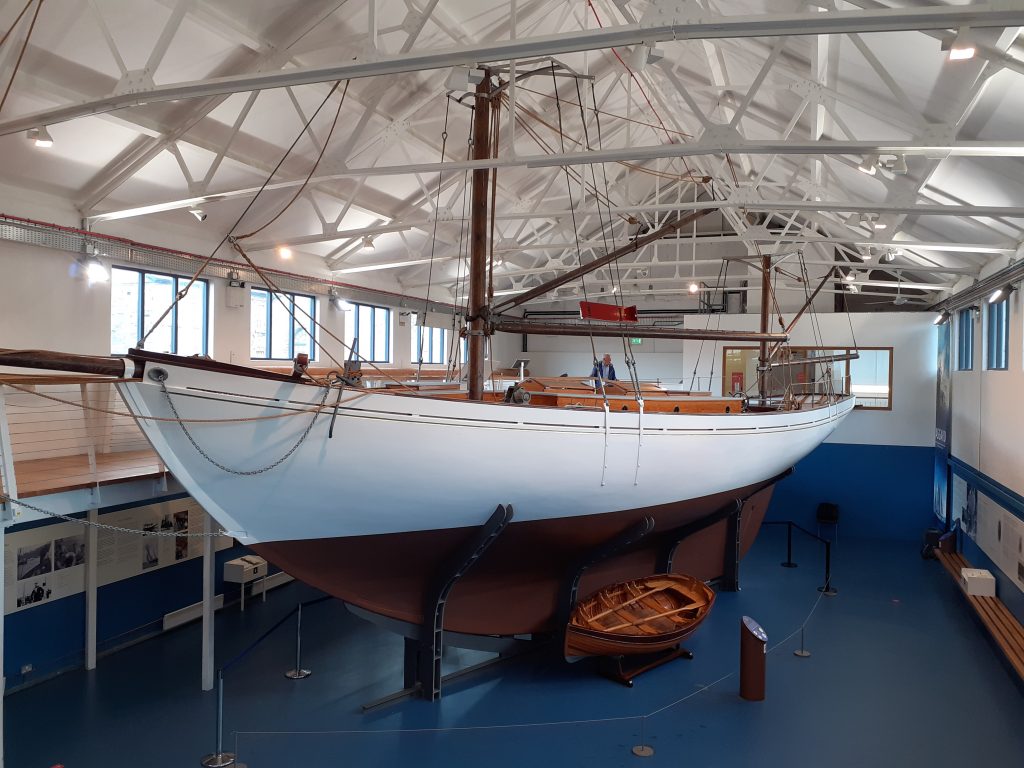 LOTTO
Results of the draw held on Sunday October 17th .There was no jackpot winner. The numbers drawn were 11, 17, 27 & 30. There were two match three winners, Peter Murphy & Annabelle O'Toole . Next week's jackpot will be €11,800.
GOLF RESULTS
Results of our outing to Blainroe Golf Club on Saturday 9th October.  First Deirdre Carroll  39pts , Second Robbie Scott 38pts, Third Simon Carroll 38pts, Fourth Mick O'Reilly 36pts, Fifth Declan Carstairs  36pts. Class 1 First Eoin Mason 35pts, Second Paul Gaskin  35pts. Class 2 First Dave Bury  36pts, Second Ciaran Keenan 33 pts. Class 3 First Mark Keenan 34pts, Second Sean Sillery  34pts. Front Nine Darren Meany  19pts. Back Nine Ray McIlhenny  19pts. Visitors Kurt Murphy 32pts.  
HISTORICAL SOCIETY
The Roundwood Historical Society is delighted that our first post-pandemic meeting will be on 'The Unsung Heroines of the Asgard' given by Colm J. Galligan. Colm's insight as an offshore sailor and his immense admiration of both Mary Spring Rice and Molly Osgood Childers and their roles in the gruelling sail will throw new perspectives on the voyage. This will be in Roundwood Parish Hall on Tuesday 26thOctober at 8 p.m. All welcome but coming masked would be appreciated!
CHRISTMAS RAFFLE
Roundwood Parish Christmas Raffle 2021:  The Sale of Work will not take place this year, but the Raffle is going ahead!   The draw will take place following the turning on of the Christmas Lights on December 4th.    Further details in the coming weeks
INDOOR BOWLS
Indoor Bowls has resumed in Annamoe Centre on Tuesday nights at 8pm. We are looking for new members to come along and enjoy the game. Bowls is social and a great way to meet new people. Covid rules are fully adhered to.
BADMINTON CLUB
Roundwood Badminton Juvenile Club are happy to announce that they will be back open for all secondary school students from Monday November 1st (7.30pm to 8.30pm)
CANCER SUPPORT

Our centre is now open. Hospital transport is being provided as per usual. Counselling for cancer sufferers and their family is available. Reflexology, massage and other therapies are available also. If you would like any further information regarding any of the above, please do not hesitate to contact us on 086 1534011 or call into the office for a chat.
LOCAL NOTES
If you have an item or news that you would like to include in the Roundwood Notes contact Margaret Bolger the email address is mgtbolger@gmail.com