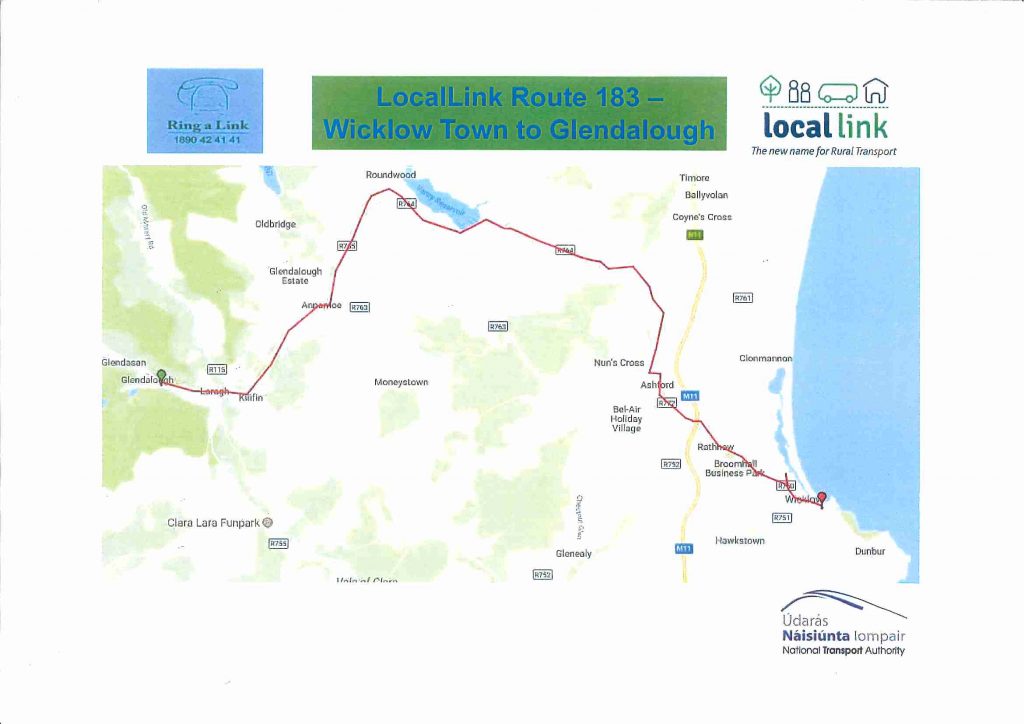 This new bus route is starting on Friday September 21st. It is only a Friday evening service at present but it is hoped to extend the service. Like a lot of services – it's use it or lose it!
A spokesman for Ringalink said
"We have been working closely with the NTA to secure a 7 day a week service from Glendalough to Wicklow town. The need for this service was identified early in consultation with local stakeholders and in literature/data reviews.
The success is testament to the work already undertaken and enthusiastic engagement by local stakeholders and participation by the general public in highlighting their transport needs and wishes….
The Friday timetable and further information are below