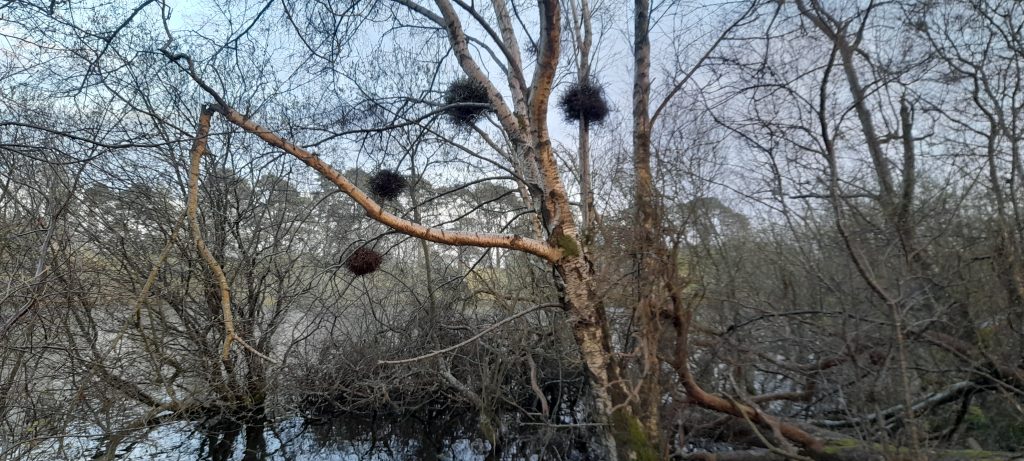 MUSIC IN CALARY
Musici Ireland will play the first concert of Music in Calary's 2023 series at 8 pm on Thursday 11 May. Dianne Marshall (harp), Mia Cooper and Lidia Jewloszewicz-Clarke (violins), Beth McNinch (viola) and Katie Tertell (cello) will play pieces by Jessie Montgomery, Siobhan Cleary, Arnold Bax, Rebecca Clarke, Valentin Silvestrov and Andre Caplet. The concert begins at 8 pm sharp.
For more information or to book tickets, which are €18 and €15 for concessions, please ring John (01) 2818146 or email derekneilson11@gmail.com
GOLF SOCIETY
Results of The Frank Lawless Memorial Trophy held in Powerscourt G.C. on Saturday April 14th. Fifty golfers took part congratulations to Richard Cullen who won The Frank Lawless Memorial Trophy with 38pts. Well done Richard. First: Thomas Dougall 39pts, Second: Richard Cullen 38pts, Third: David Brady 37pts, Fourth Ray McIlhenny 34pts, Fifth: Enda Kavanagh 32pts. Class 1 Winner: Dave Menzies 31pts, Second: Niall Gaffney 30pts. Class 2: Shane Keenan 32pts, Second: Denis Healy 31pts. Class 3 Winner: Barry Smith 28pts, Second: Shay Byrne 28pts. Front 9: Brendan Brady 17pts. Back 9: Sean Bury 18pts. Nearest Pin: Richard Cullen. Visitors Prize: Gerry Tiernan 30pts. Well done to everyone.
100 YEARS OF ROUNDWOOD NS
Roundwood National School is celebrating 100 years this year and are collecting photos over the 100 years. If you have 6th class group photos, junior infants group photos, group photos of confirmations, communions, group outings and special events or any other items of interest in relation to the schools, please contact paulineheatly@gmail.com
LOTTO

The Jackpot has won! Congratulations to Pauline Heatly who scooped the jackpot of €10,900 on Sunday 23rd April. The winning numbers were 4, 6, 10 and 17. Ticket sold by W.McCoy. There were seven match three winners, M.Cronin, Breda Synnott, Denis Creen, Martin Hamilton, Mary Dunleavy, C Dunleavy and Patricia Byrne. Next week's jackpot will be €10,000.
APRIL SPRING CLEAN
Roundwood Tidy Towns have registered for the National Spring Clean again this year. If you wish to do a litter pick in your area send an email to info@roundwood.ie or call 086 8055040 so we can get bags, gloves, etc. to you.
NATURE SPOTTING
Help us with our Roundwood & District Community Biodiversity Action Plan by submitting your sightings of birds, insects, mammals, flowers and all the wildlife you see in the area on the National Biodiversity Database https://records.biodiversityireland.ie/ . There's lots of help with identification online, so get spotting and recording! The National Biodiversity Data Centre works to make biodiversity data and information more freely available in order to better understand and assist the protection of Ireland's biodiversity. By recording your sighting you are adding to this important scientific knowledge through citizen science. There is also a county league. Wicklow is currently 6th so let's see can we help move Wicklow up that table!
CANCER SUPPORT
Roundwood Cancer Support website can be found at www.roundwoodcancersupport.ie Here you will find out about all our services and up to date information about us. Also, our drop-in centre is open Monday and Friday from 10am until 12 noon.
JOHNSTOWN CASTLE TOUR
There will be a day trip to Johnstown castle Wexford on Saturday 27th May 2023. Leaving Roundwood at 8.30 am via Ashford. Price includes tea scones on arrival. Tickets to castle garden museum bus and car show and dinner on the way home. Price €90 names ASAP. To book contact Susan on 0876273032
SOCIAL WHIST
Next whist will be held on Wednesday April 26th at 8pm in the Parish Hall.
PILGRIMAGE
Pilgrimage Medjugorje: October 4th 2023 for a week. Accompanied by Spiritual Director. Cost of both dates is € 799.00. Insurance is optional. For more information and booking: Contact Group Leader – Mary King on 087 2185067
45 CARD GAME
45 Card Game every Tuesday night in Moneystown Community Centre starting at 8pm. Teas served. All are welcome.
LOCAL NOTES
If you have an item or news that you would like to include in the Roundwood Notes contact Margaret Bolger the email address is mgtbolger@gmail.com