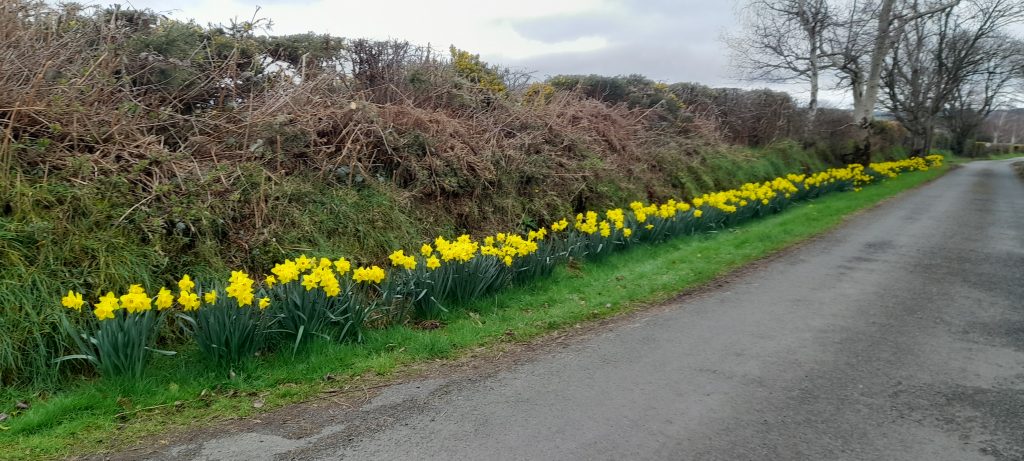 LOTTO
The Lotto has been won! Congratulations to J.E.T.S who scooped the jackpot of €28,600 from the draw held on March 26th. The seller of the ticket was J Cullen. The numbers drawn were 9, 10, 21 & 26. There were four match three winners, Sean Kelly, Fiona Timmons, Ann & James and Mick Next week's jackpot will be €10,000.
CANCER SUPPORT
Roundwood Cancer Support website can be found at www.roundwoodcancersupport.ie Here you will find out about all our services and up to date information about us. Also, our drop in centre is open Monday and Friday from 10 until 12 in the morning.
BRIDGE RESULTS
Results from 20th March. North / South. First: Catherine McGillicuddy and Monica Brady. Second: Ger Lehihan & Paddy O'Brien. East / West. First: Bridie Nolan and Gertie Fee Second: Rory Egan and Maria Magee.. Well done to all.
KNOCK PILGRIMAGE
Divine Mercy Sunday. There will be a pilgrimage to Knock on Sunday 16th April 2023. Leaving Rathdrum Square at 7.30am, via Moneystown, Roundwood Church at 8am. The cost is €80 pp including breakfast, dinner and bus all money to be paid by 10th April. To Book Contact Susan O'Neill at 087 627 3032.
SCOTTISH TOUR
There will be a 7 Day Tour of Scotland. Highlands & Islands from 23-29 July 2023. Places visited will be Irvine, Oban, Fort William, Mull, Iona, Sky and many more. Travelling with Mangan Tours Price €999.00 PP Sharing / €200 single room extra. To book, contact Susan at 087 627 3032.All money to be paid in full before the 1st June 2023.
JOHNSTOWN CASTLE TOUR
There will be a day trip to Johnstown Castle, Wexford on Saturday 27th May 2023. Leaving Roundwood 8:30a.m. via Ashford. Travelling with Mangan Tours Price includes Tea, scones on arrival, tickets to Castle Garden, museum, car show. Bus and dinner on the way home. Price €90.00 PP Sharing. To book, contact Susan at 087 627 3032.All money to be paid by the 1st May 2023.
SOCIAL WHIST
Next whist will be held on Wednesday March 29th at 8pm in the Parish Hall.
ACTIVE RETIREMENT
Active Retirement Easter Lunch Friday 31st of March. Call Mary on 087 6595381 if interested, as there are limited places.
PILGRIMAGE
Pilgrimage Medjugorje: April 22nd 2023, for a week, and October 4th 2023 for a week. Accompanied by Spiritual Director. Cost of both dates is € 799.00. Insurance is optional. For more information and booking: Contact Group Leader – Mary King on 087 2185067
45 CARD GAME
45 Card Game every Tuesday night in Moneystown Community Centre starting at 8pm. Teas served. All are welcome.
LOCAL NOTES
If you have an item or news that you would like to include in the Roundwood Notes contact Margaret Bolger the email address is mgtbolger@gmail.com