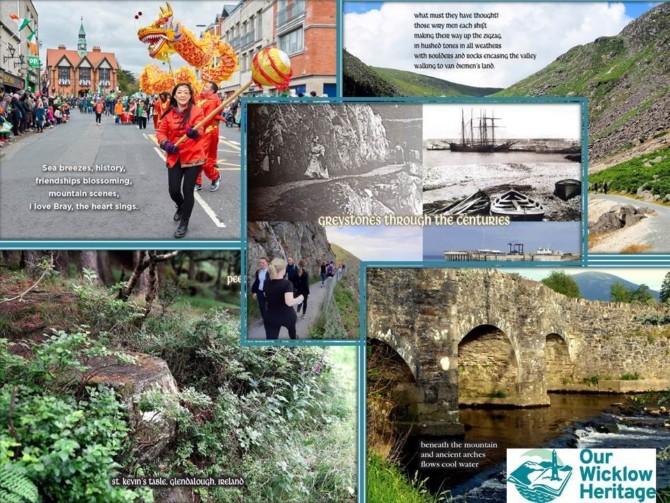 MUSIC IN CALARY
The first concert recorded in Calary Church this year is by Billy O'Brien (piano) who plays pieces by Brahms, Chopin and Scarlatti. This concert has been released on YouTube and if you are interested in viewing it, please email derekneilson@eircom.net. It is hoped that those who view the concert will make a donation in lieu of an entrance fee, which will be used for future concerts. Music in Calary would like to acknowledge the support of Wicklow County Council's Arts Office.
FR LYNCH RETIREMENT
Fr Lynch is retiring from our Parish shortly. If you would like to make a donation towards a retirement present please leave it with the Sacristan in Moneystown or drop it to Maureen in Roundwood Parish Office between Monday 23rd & Thursday26th August. (8.45 am – 12.30 pm)
LOTTO
Results of the draw held on Sunday 15th  August. There was no jackpot winner. The numbers drawn were 18, 21, 24 & 30. There were two match three winners.Pharmacy Staff & Tim  Cronin Jnr .Next week's jackpot will be €23,200.

AN TÓCHAR GAA

Our 50/50 next draw takes place on Saturday August 28th with 50% of the pot going to the lucky winner, and the other 50% going to Club. Tickets are available at https://www.klubfunder.com/Clubs/An_Tochar/TicketSales or from any committee member who can enter your tickets for you.
CANCER SUPPORT
Our centre is now open. Hospital transport is being provided as per usual. Counselling for cancer sufferers and their family is available. Reflexology, massage and other therapies are available also. If you would like any further information regarding any of the above, please do not hesitate to contact us on 086 1534011 or call into the office for a chat.
TENNIS COACHING
Children's Tennis Coaching at Annamoe Centre Saturday Mornings book at JSTA.IE
PERSONAL ALARMS
The Roundwood and District Community Council are registered to administer the senior alert scheme which provides grants to elderly people towards the provision of personal alarms. The personal alarm offers reassurance to allow independent living, safe in the knowledge that you can quickly be in contact with a family member or neighbour in the event of an emergency. It provides security and peace of mind. If you would like more information, please call 086 8055040.
ANNAMOE CENTRE
The tennis court is open. If anybody has any queries or wants to make a booking please get in touch with Christine on (086) 805 7431.
ALONE HELPLINE
ALONE, the organisation that supports older people is operating a national support line and additional supports for older people who have concerns or are facing difficulties relating to COVID-19 (Coronavirus) in Ireland. Contact ALONE on 0818 222 024 if you have concerns about your own wellbeing, or the wellbeing of an older person you know. Further information can be found on www.alone.ie.
LOCAL NOTES
If you have an item or news that you would like to include in the Roundwood Notes contact Margaret Bolger the email address is mgtbolger@gmail.com