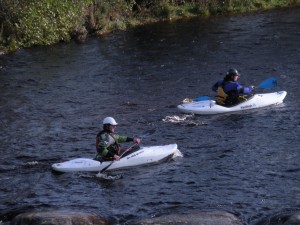 ROUNDWOOD & DISTRICT HISTORICAL & FOLKLORE TALK
The next talk Roundwood and District Folklore Society's 2019 Series will take place on Monday 30th September 8pm in the Kavanagh's Lounge (Vartry House). This talk will feature Anthony J Jordan on his latest book "Maud Gonne's Men"Anthony "Tony" J. Jordan is an Irish biographer. He is a native of Ballyhaunis, County Mayo. Jordan is a graduate of NUI Maynooth, University College Dublin, and St. Patrick's College, Drumcondra. He initially specialized in writing 'first' biographies (Major John MacBride, Sean MacBride, Christy Brown, WT Cosgrave and John A. Costello).  His early interest centred on the interaction between the figures of Major John MacBride/WB Yeats and Maud Gonne.  On discovering the MacBride Papers in the National Library of Ireland, he has made them available through his books in elucidation on MacBride from the criticism by WB Yeats and his admirers.  Anthony J. Jordan's new book Maud Gonne's Men gives an account of the various relationships Maud Gonne had with men over her life, from Thomas Gonne, her father, to French politician and journalist to Lucien Millevoye to WB Yeats and John MacBride, who she viewed as Ireland itself, to James Joyce and her second son Sean MacBride, who she viewed as a reincarnation of her deceased baby, George, who she had with Millevoye.  Jordan uses this methodology to paint a fascinating picture of Maud Gonne, as well as illustrating how she and those she interacted with shaped history in multiple ways.  The book also carries chapters on the reparation of WB Yeats and the non-Reparation of James Joyce, both of which Maud and her son Sean had a part.  We look forward to seeing you on Monday 30th September at 8pm. The entrance fee is 3 euro for members and is 5 euro for non-members payable at the door.
POP UP VARIETY NIGHT
A fun filled night of drama, recitations, music, dance and more will take place in Kavanagh's Vartry House on Saturday 28th of September from 8:30pm.
SUNSHINE FITNESS
Sunshine Fitness will be starting 'Baby and Me', 'Golden Oldies' (for aged 65+) and 'Curvy Whirlies ' (for plus size women) fitness classes in the parish hall from September 17th.  Please contact Caitríona on 0876035780 for more information.
DIAMOND BRIDGE CLUB
Kay Plunkett and Claire O Connor took 1st place for North/South on Monday 16th September, 2nd were Maura Gaskin and Margaret Byrne and 3rd  Monica Brady and Bridie Nolan.   Seamus Kennedy and Pauric Gleeson were 1st for East/West, 2nd Brid Clancy and Nancy O Brien and 3rd Margaret Bolger and Paddy O Brien.
WALKING GROUP
Roundwood Whizzers Walking Group are back in action meeting at 7pm this Wednesday (25th Sept) at the Upper Vartry Reservoir Dam on the Newtown road. All welcome to walk at your own pace for approximately one hour.
WHIST RESULTS
The results of the whist are as follows:- Top Score: Monica Brady, Top Gent: Pat Fisher, Second Gent: Mick Whelan, Top Lady: Marie Magee, Second Lady, Patricia Byrne, First Half: Jimmy Molloy, Second Half: Richie Cullen, Lowest Score: Anne Pierce & Longest Sitting: Catherine Doyle.  Raffle prizes were won by Monica Brady, Martin Byrne, Shay Brady & Kitty Kennedy.  The next whist will be tonight Wednesday 25th September.
GLENDALOUGH WALK
Nature and St Kevin Walk, Sunday 29th Sept  at 10am, adults are welcome to join National Park Guides for a gentle walk in the beautiful valley of Glendalough. St Kevin is known as the 'St Francis' of Ireland. He is known for his deep love of wildlife. We will visit some of the sites associated with St Kevin, sharing the stories about St Kevin's connection with nature and discussing possible meanings behind the stories, weaving them with current conservation concerns. Meet outside the O.P.W. Glendalough Visitor Centre (Eircode A98HC80). The walk will take approximately 4 hours including a break. Practicalities: Adults only. Wear footwear suitable for rough terrain and clothing suitable for wet weather.  Please leave your dog at home. This event is free of charge but please be aware that the OPW Visitor Centre car park has a €4 charge for car parking. Booking: Booking is essential! To book and for more information, please phone the National Park Information Office 0404 45425.
MUSIC IN CALARY
A concert in aid of Sister Mary Killeen will be held at 8 pm on Friday 11 October in Calary Church (Eircode A98 H766). It will be given by soprano, Ava Dodd (overall Arklow Music Festival winner in 2018) accompanied by Rachel Factor. Ciara Brennan harp and some members of Roundwood Comhaltas will also be playing some lovely traditional music  and continuing Music in Calary's theme of providing a stage for young talented artists, a local soprano, Marie Gorman, will also perform.  This concert is being held to raise much needed funds to support Sister Mary Killeen's work for street children in the slums of Nairobi and there is the option of a delicious supper in the Church Room before the concert starts. The supper will begin at 6 pm sharp and the concert will start at 8 pm.  Tickets for the supper and concert are €40 while those for the concert on its own will be €18 and €15 for concessions. Supper tickets must be booked in advance as the number of places are limited. For more information or to book tickets please ring John (01) 2818146 or email derekneilson@eircom.net.
CRUISE
A Hidden Baltic Treasures Cruise of fourteen nights will depart on 22nd September, 2020 sailing from Cork with transport to the port by bus.  Places of interest that we will visit are Gothenburg (Sweden), Bellin (Germany), Ronne (Denmark) Visby (Sweden), Klaipeda (Lithuania ) and Gdynia for Gdansk (Poland). Skagen (Denmark), Bristol and returning to Cobh.  Cost of the cruise per person sharing is €1500 and a €300 deposit should be paid before 1st October, 2019 to secure your place to Susan at 087 6273032.
MASS OF THE ANGELS
Our Annual Mass of Remembrance will be on Saturday 5th October at 6.00 p.m in Roundwood Church.  This special Mass will be for the parents and families of babies who died before birth, at birth, or in infancy, and for those who died in early childhood, youth and young adulthood either in recent years or in the past. We extend a very warm welcome to all parents, families, relatives and friends who have suffered such a loss.
MAYO MUSIC BREAK 
A six day music break tour to Westport takes place on Sunday 20th October and will leave Roundwood Parish Hall at 9a.m. and will return on Friday 25th October.  There will be music on Sunday night with Robert Mizzell, Monday, Ger Long, Tuesday, Stuart Moyles, Wednesday, Carmel McLaughlin, & Thursday Declan Nerney.  There will be visits to Achill Island, Galway, Doogh Lough Valley & Leenane with a free day on the Wednesday.  All in price for dinner, bed & breakfast is €425 per person sharing with €90 single room supplement.  Deposit of €200 to be paid as soon as possible to book your place.  All remaining monies to be paid no later than 20th September to Susan at 087 6273032
MENS SHED
Roundwood Men's Shed: The Shed is open every Tuesday from 10 a.m. to 12 noon  at Pat Carr's place in Knockraheen. With all the cake and biscuits it may not be the best place to 'shed' a few pounds but we are learning to control our intake of sugary 'stuff'. Of course there are very healthy vegetables available in our garden. So you will be assured of a very warm welcome if you are free to drop in. Ring 086 8650588 for further information
LOTTO
There was no winner of the lotto jackpot last week.  The numbers drawn were, 8, 10, 23 & 24. There were two match three winners Majella McLaughlin & Jim Kinsella.  Next week's jackpot will be €14,500.
MARKET
Roundwood Market continues with the usual produce and new hours. Now open every Sunday from 12 noon until 4pm. New members welcome. Contact Jacinta 0860722851
ROUNDWOOD DANCE
There will be a dance in Roundwood Parish Centre on Friday 25th October with music by Jimmy Hogan.  All are welcome
SET DANCING
Our weekly set dancing sessions continue in Kavanagh's Lounge every Thursday night. All are always welcome – whether you have ever or never danced before. Session starts at 8.30 til 10.30 and cost is still only €5 for a goodnight of exercise and a live music session.
ROUNDWOOD CANCER SUPPORT
The Roundwood Cancer Support centre is now up and running and is open in the Parish Centre on Monday, Wednesdays and Fridays from 10a.m until 1pm.  Please feel free to pop in for a chat we will be happy to help.  If anyone needs to make any enquiries outside these hours please telephone our confidential phone number 087 6062072
AN TÓCHAR GAA
Alex Grey, PSquared Performance, is on hand to guide you through your fitness programme in the An Tóchar Fitness Centre.  Call up or ring Alex to join any of the classes or to discuss personal training.https://www.facebook.com/psquaredperformance
45 CARD GAME
A 45 Card Game takes place every Tuesday night in Moneystown Community Centre starting at a new time of 8pm for the winter months beginning on the 30th October  Teas served. All are welcome