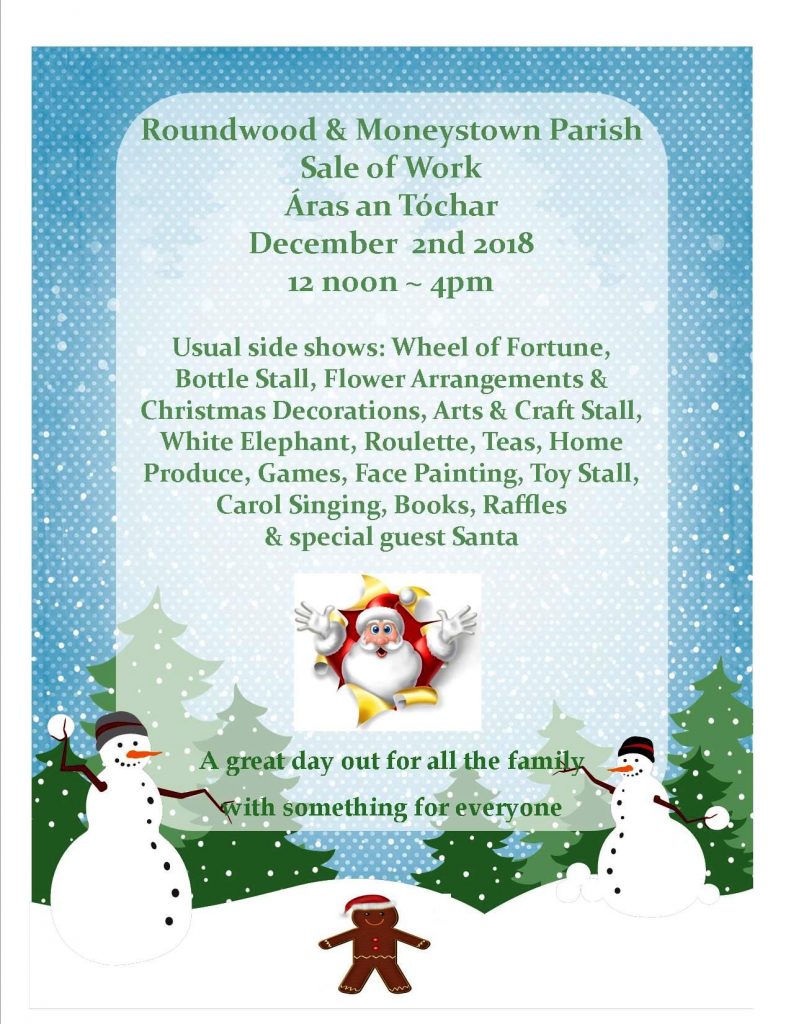 The Roundwood & Moneystown Parish Sale of Work is always a great community event. Donations of home baking and produce are most welcome & can be brought up to Áras an Tochar before 12 noon on the day. Also needed are bottle for the bottle stall. Lots of fantastic prizes in the Grand Raffle (tickets are on sale in Roundwood Post Office & HD Hair Design now) and also delicious Christmas cakes, Christmas floral arrangements, toy shop & Christmas turkey vouchers to raffle & more to be won on the day. It's the place to get your Christmas wreaths and floral displays which are  all made and donated by local people.
The word on the street is that the real Santa (who was on duty last year) has cleared his schedule and is making his way back after a much needed rest.
Get your Santa hat & your outrageous Christmas jumper ready …. just 10 more sleeps!!