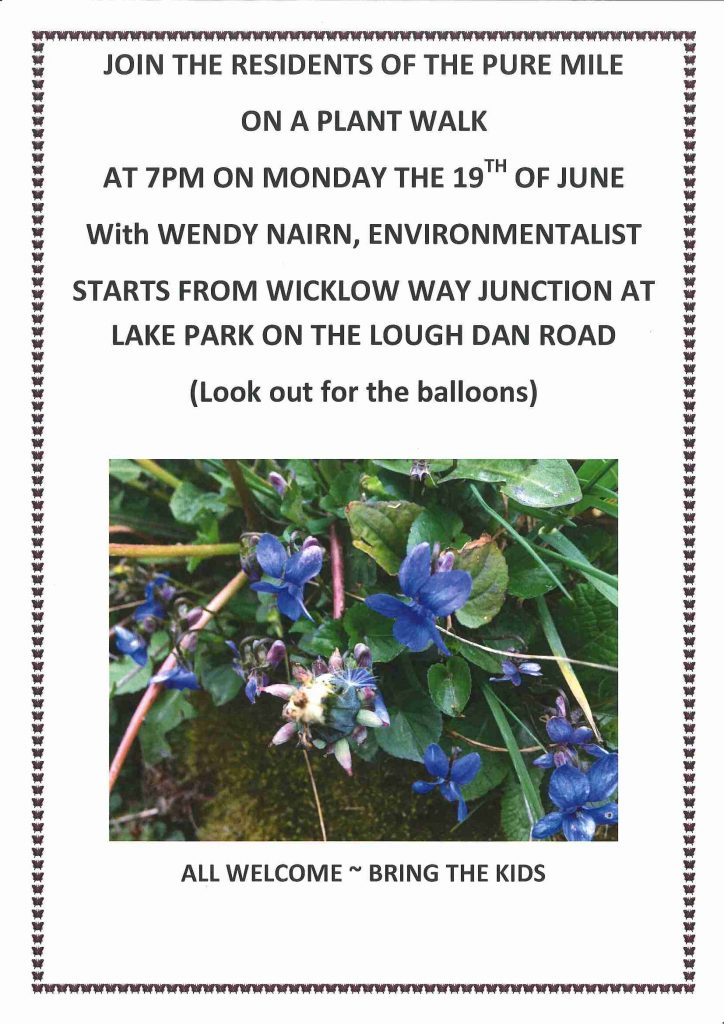 'The PURE Mile' competition is an environmental initiative of the PURE (Protecting Uplands and Rural Environments) project which aims to foster a greater appreciation and awareness of our country roads by rewarding and acknowledging local community efforts.  This is achieved through keeping a mile stretch of road and the immediate environment litter free, while simultaneously considering the preservation and careful maintenance of the flora and fauna, ditches, hedge-rows and any other natural or man made features of the area.  Local residents and the Roundwood Tidy Towns Committee jumped at the opportunity to enter this competition and have won in various prize categories from 2010 to 2015.
The Pure Mile this year is a popular for walkers so watch out for the improvements and events  in the coming months. Check out the website www.baltynanima.com & feel free to email anything that you think might be of interest to Philip on  liviacuthbert@gmail.com.
All residents, landowners and the community at large at most welcome to get involved.