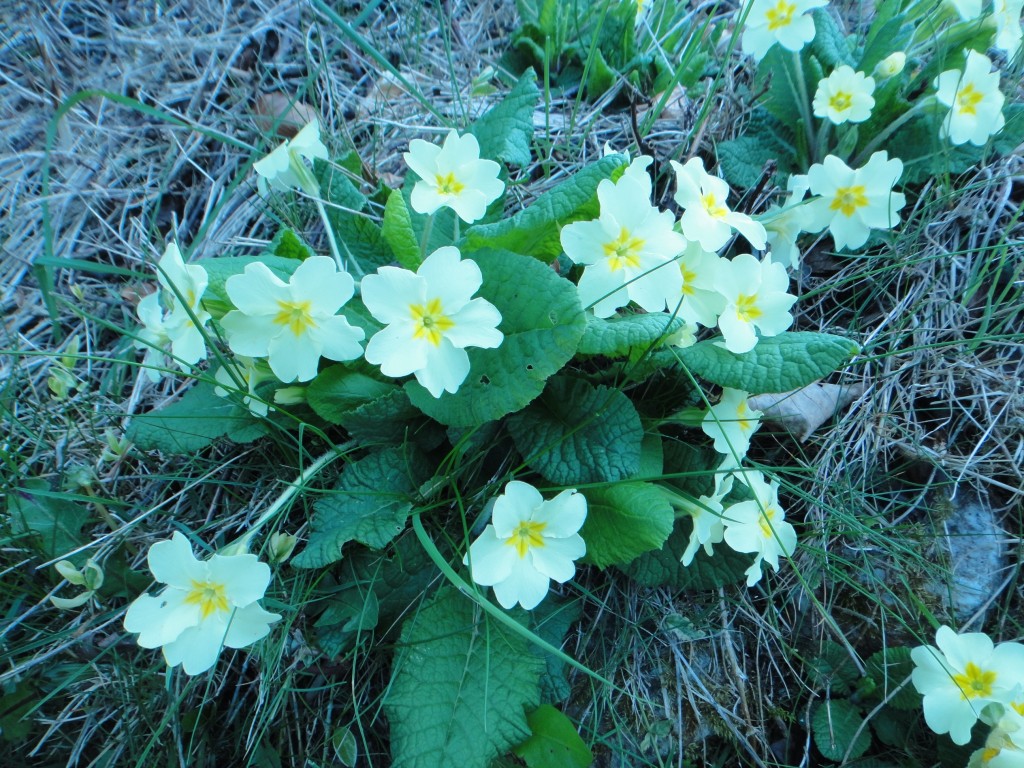 ST PATRICK'S NIGHT SET DANCING
We will be holding our usual Set Dance session in Kavanagh's Lounge on St Patrick's night & music will be performed by the O'Kane Family (part of the Fodhla Ceili Band).  and we are hoping that  more locals and visitors to the area will come join us for a night of Irishness, good craic and entertainment.  There will be no admission fee on the night so please do come and join us.
EASTER CAMP
Krafty-Art Kidz Easter Camp – Come And Join Us As we create our very own Easter Bunny story with decorated Cupcakes & Crafts.  March 21st – 23rd 10 am – 12 noon in Roundwood Parish Hall.  Age 6 – 10 years.  €50 per child for 3 day camp.  Beverages and Biscuits supplied.  Book you place now – Dee 086 894 5899, Nadia 086 196 2347
ACCORD MARRIAGE PREPARATION
Accord is running a marriage preparation course in Arus Lorcain, Castlepark, Arklow on the 29th/30th April.  For more information on this please contact Accord at 01 4784400 or www.accord.ie
ANNAMOE CENTRE
Fun Célií on Saturday the 19th of March at 7:30pm.  Womens/Men's Shed every Wednesday morning at 10:30am
ROUNDWOOD MARKET
Roundwood Home Producers Market will be re-opening on Sunday 20th March.  Our opening times will be 12noon to 5pm.  Please come for your home baking, jams, vegetables, crafts, plants, and much more.  New members are always welcome..  We look forward to seeing you there
KNOCK
A pilgrimage to Knock will take place on Sunday 3rd April.  The bus will leave Laragh at 7.45a.m & Roundwood at 8a.m.  The cost is €55 which includes bus, breakfast and dinner.  All money to be paid by the 17th March.  Names to Susan at 087 0273032
DIAMOND BRIDGE CLUB
Rachel Judd and Molly Byrne were in the winners enclosure taking 1st place for North/South on Monday 7th March, 2nd were Catherine Halligan and Monica Brady and 3rd Gertie Fee and Brid Clancy.  1st for East/West were Ger Lenihan and new partner Miriam Coyle 2nd Clare Sally and Mary pierce and 3rd were Margaret Byrne and Margaret Byrne.
002 BRIDGE CLUB
Taking 1st place once again for North/South on Friday 11th March were the gentlemen Ger Lenihan and Paddy O Brien, 2nd June Digby and Monica Brady and 3rd Alice Chadwick and Gayle Weldon.   Margaret Bolger took 1st place without her regular partner Noeleen but with Jim Mcnamara, 2nd Teresa Leahy and Marian Davis and 3rd Kitty Heslin and Margaret Byrne.
ROUNDWOOD DANCE
The Roundwood Parish Hall monthly Dance will be held on Friday March 18th with dancing to The Wicklow Man from 9 p.m. till late. Teas served, refreshments available, Raffle prizes. Come along and enjoy a night of waltzing jive.
PURPOSES OF LIFE
An invitation to meetings regarding the purpose of life using the bible only every Thursday from 8 p.m. – 9 p.m in Djouce Golf Club.  It is free and everyone is welcome
PARISH HALL
The  Roundwood Hall  is always available for all social events, meetings, childrens parties, christenings, workshops, training courses etc. These great facilities are now available. For more information contact us on 087-9627527 , 087-3932730 or theroundwoodparishhall@gmail.com
LOTTO RESULTS
There was no jackpot winner in last weeks draw.  The numbers drawn were 4, 7, 11 & 27.  There were forty-two match three winners.  Next weeks jackpot will be €19,400.
HOME INSTEAD SENIOR CARE
Home Instead Senior Care – Are actively looking for carers to care for people in their own homes in the Roundwood and surrounding areas.  Hours are Flexible, Part-Time, Evening and Weekend Work, Training & Experience preferred but not necessary. If you are seeking employment have a passion for people and would like to care for the elderly in your community.  Please give Home Instead a call at 01 2768122
MADEIRA & ARAN ISLANDS
There will be a trip to the Aran Islands on the 29th April for 2-3 nights, flying to the islands, some day trips.  Names as soon as possible to Susan at 087 6273032.  There will be a seven day trip to Madeira on 21st July for €999 half board with only a few places left.  Names and deposit of €200 asap to Susan at 087 6273032.  Flying from Dublin to Funchal and some half day tours included
SET DANCING
Set Dancing continues every Thursday night in Kavanagh's Lounge from 9pm til 11pm with music this month by the O'Kane family.  Come along and join us for a night of good fun, great exercise and a very social night out.  Newcomers always welcome and great way to meet some locals.  Cost for night of dancing and entertainment is still only €5.
ANNAMOE FUN FAMILY CEILI
Our next Fun Family Ceili will be held in the Annamoe Centre on Saturday, 19th March 2016 starting at 7.30pm.  This is a fun evening for the children and for all ages to learn some Irish dancing in a very light hearted and friendly manner.  Irish dances such as the Walls of Limerick, Sweets of May, Seige of Ennis and of course a few set dances thrown in for good measure.  Finish off your Irish Weekend with a good Irish Ceili and fun evening.
SENIOR ALERT SCHEME
A grant for the provision of a personal alarm is available to eligible applicants through the Senior Alert Scheme. The scheme aims to encourage community support for vulnerable older people in our communities. It provides grant assistance towards the purchase and installation of monitored personal alarms to enable older persons continue to live securely in their homes with confidence, independence and peace of mind. The scheme is operated through Pobal via community organisations. The Roundwood and District Community Council is registered to administer this scheme in the area. The personal alarm offers reassurance to allow independent living, safe in the knowledge that you can quickly be in contact with a family member or a neighbour in the event of an emergency. If you would like more information please contact Monica on 086 8055040, Betty on 01 2818703 or email info@roundwood.ie
SET DANCING
Set dancing in Kavanagh's lounge every Thursday night with music this month by Michael and Brian. Love if you could join us on the dance floor for a night of fun and lively banter
PILGRIMAGE TO MEDJUGORJE
October 5th 2016 for a week. Cost €645.00 per person sharing. Discount of €100.00 off price if paid in full by December 11th.  Price includes Flights ( Aer Lingus) Insurance , Half Board  Accomadation in House beside Church, Transfers to and from Medjugorje.  For more information / booking contact Mary King on 087 2185067