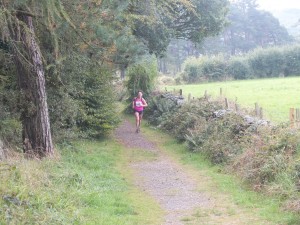 COMMUNITY COUNCIL MEETING
The Roundwood & District Community Council September meeting takes place on Monday the 14th of September at 8pm in Roundwood Old School. The Community Council aims to improve facilities and enhance the area for the good of all the community. It organises the Roundwood Festival, produces the Roundwood Calendar, manages the Community Text Alert and Senior Alert Schemes, etc. If you would like to get involved or have ideas or issues you would like to highlight, please come along. All welcome
BADMINTON
Badminton resumes in  Aras an Tóchair on Wednesday 2nd September and continues every Monday and Wednesday night at7.30pm until May for adults and secondary school pupils. New members are always welcome. Come along during Badminton Open Week 7th and 9th September, we will provide a racket, play for free and try a new sport for the winter. Contact Roundwood Badminton Club secretary Paul Brady 0863180014 for further information.
DIAMOND BRIDGE CLUB
Play resumes after the summer break at 7.45pm on Monday 7th September in Roundwood Community Hall.  Visitors and new members welcome no partner required.  For anyone interested in learning this fantastic card game Bridge lessons for beginners will begin middle to late September, for further information please contact Triona on 0877630968.
002 BRIDGE CLUB
Visitors and new members welcome on Friday mornings in Roundwood Community Hall when play resumes on 11th September at 9.45am.  No partner needed.  Looking forward once again to what is sure to be a very enjoyable and successful Bridge season,  Triona and Gaye.
YOGA CLASSES
Yoga Classes start in Roundwood Parish Centre on Thursday 10th Sept. Time 7.30-9.00 p.m., cost €10 per class with a minimum of €50 euro due on first night. This class aims to: stretch and tone the physical body, explore breathing and relaxation techniques, to encourage a more calm, mindful lifestyle, create awareness of the Primary Chakras in the body & provide a space for Meditation. Further details:-Anne-Marie on 0868367578
CHRISTMAS PARTY NIGHT
There will be a Christmas party night with Red Hurley show on Tuesday 8th December at the Ballsbridge Hotel which will include a four course Christmas dinner and show at a cost of €59 per person.  Please contact Susan at 0404 45276 any evening after 8pm if interested.  All monies must be paid before 15th October.
LOTTO RESULTS
There was no jackpot winner in last week's draw.  The numbers drawn were 20, 23, 24 & 27. There was one match three winner, Bernie Kenny.  Next week's jackpot will be €14,300
CAR BOOT SALE
The next Parish Hall Car Boot Sale will be held on Sunday September 13th for Information and Booking please contact us by emailtheroundwoodparishhall@gmail.com or by ringing Bernie on 087-3932730 or Ben 087-9627527 Indoor and outdoor spaces available, Booking is essential as limited to 22 tables indoor. Open to stall holders from 10 a.m. open to the public from 12 noon to 5 pm.. Tables can only be held until 11.30 a.m.
BRIC – A – BRAC
We are looking for any donations of Bric – A – Brac for our stall at the Car Boot Sales  Donations of any unwanted household items would be gratefully received.  All donations can be left in the kitchen of the Parish Hall.  No clothes or soft toys and electrical items only if boxed and in working order. Don't Bin it – Donate it.
HOME PRODUCERS MARKET
Roundwood Home Producers Market continues in the Parish Hall, Roundwood.  Times 12 noon to 5pm.  We will have home baking, jams, vegetables, crafts, plants and much more.  New members always welcome
ANGEL HEALING
Angel Healing takes place every Monday night at 7.30 in the Parish Centre, Roundwood Village. It is non-denominational. Come along, to a night of Meditation, Relaxation and Spiritual connection, For more information contact Mary 087 9819420
LUNCH
Active Retirement lunch is on September 18th 2015 at 1:30 pm in Jacobs Pub Rathdrum
BINGO
Bingo starts up again on October 18th 2015 at 3:00 pm in Roundwood Parish Hall.
STORYTELLING
The story telling night is on in Annamoe centre on Friday 11 sept at 8pm. Come along and enjoy an evening of being entertained by story tellers, singers and musicians and the like or better still come along and take part! Room for everyone. Tea also served during the evening.
SECOND HAND BOOKS FOR SALE
Second Hand Books now on sale in the Parish Hall. All proceeds go towards the Parish Hall Fund. Huge variety available. We will gratefully accept all donations of books to help our cause
ROUNDWOOD PARISH HALL
The new purpose built Parish Hall in Roundwood is now available for all social events, meetings, parties, christenings, workshops, training courses. These great facilities are now available. For more information contact us on 087-9627527 , 087-3932730 or theroundwoodparishhall@gmail.com
45 CARD DRIVE
45 card game every Tuesday night in Moneystown Community Centre starting at 8.45pm. Teas served. All welcome.