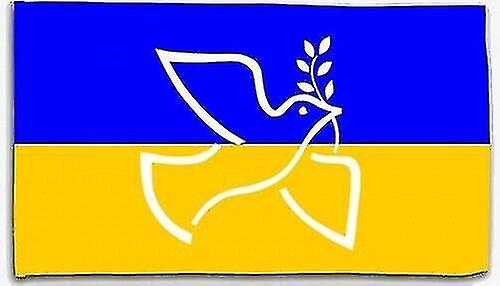 HELP FOR UKRAINE
Are you interested in hosting a refugee for a few weeks or a few months? Or is there any other way you feel you could help a refugee when they arrive? We have just heard that the Lough Dan Scout Centre is accepting about 40 Ukrainian refugees this week. At the moment, they do not know what support they will need. We are trying to develop a local network in the Roundwood district. A welcoming face is always appreciated. If you would like to help in any way, please contact Anne Byrne (087) 292 5259, Claire 087 272 1110 or Siobhán 087 980 6943. A Whatsapp group is being set up if you would like to be included.
HISTORICAL SOCIETY
Roundwood & District Historical & Folklore Society Would like to invite you to: A History of Roundwood Ploughing Association by John Byrne of Knockatemple. Tuesday 26th April at 8pm in the Parish Hall. Entrance Fee €3 members. €5 non-members.
COFFEE/PANCAKE MORNING
A big thank you to all who contributed so generously to our fundraiser for Roundwood Cancer Support. The amount raised was €4009. This is a huge amount and will go a long way towards comforts for cancer patients in the area.
SOCIAL WHIST
Will resume in Roundwood on Wed April 20th starting at 8.30pm in Roundwood Parish Hall.  We look forward to seeing old friends and new! Come along and enjoy a night of cards with us. All welcome.
LOTTO
Results of the draw held on Sunday 10th April. There was no jackpot winner. The numbers drawn were 5, 6, 23 & 26. There were three match three winners. Steven Fahy, Abi Connor & Mick. Next week's jackpot will be €15,100.
BINGO
Roundwood Active Retirement group will host the next bingo session in the Annamoe Centre on Sunday 24th of April at 3pm. All members, friends and family are most welcome.
SET DANCING
Roundwood set dancing has resumed on Thursday nights in the parish hall starting at 9pm. We look forward to welcoming back our usual dancers and also any new comers if they would like to join us, are always welcome. Admission €5.

MENS SHED
Roundwood Men's Shed: Story telling, listening, caring, making new friends, gardening, tree planting, wood carving and basic woodworking are just some of our activities. We meet in our Shed at Pat Carr's place in Knockraheen on Tuesdays from 10 to 12. The kettle is the most important tool we have and all visitors are welcomed with open arms. You will be helping us and hopefully yourself if you come along. Sometimes it is in giving that we receive. The 'lockdown' for the past two years has taken its toll on our shed and the 400 other sheds throughout the country. So please spread the word. For further information feel free to call 086 8650588 at any time.
45 CARD GAME
45 Card Game every Tuesday night in Moneystown Community Centre starting at 8pm. Teas served. All are welcome.
INDOOR BOWLS
Indoor Bowls has resumed in Annamoe Centre on Tuesday nights at 8pm. New members welcome.

MEDJUGORJE PILGRIMAGE
May 11th for one week. Accompanied by Spiritual Directors Fr Pat Madden and Deacon Pat O'Connell. Cost €729.00 which includes Insurance Aer Lingus flight; Half board accommodation beside Church; transfers to and from Medjugorje., For more information and bookings contact Group Leader Mary King on 087 2185067
MOBILE LIBRARY
Wicklow County Council Mobile Library will be in Roundwood Village on Thursday 21st April from 10am until 11.15am and also from 2.10pm until 4.30pm. Come along and join the library. It's a free service and is a fantastic way to pick up any book that suits your reading interests.

CANCER SUPPORT
Our centre is now open. Hospital transport is being provided as per usual. Counselling for cancer sufferers and their family is available. Reflexology, massage and other therapies are available also. If you would like any further information regarding any of the above, please do not hesitate to contact us on 086 1534011 or call into the office for a chat.

LOCAL NOTES
If you have an item or news that you would like to include in the Roundwood Notes contact Margaret Bolger the email address is mgtbolger@gmail.com