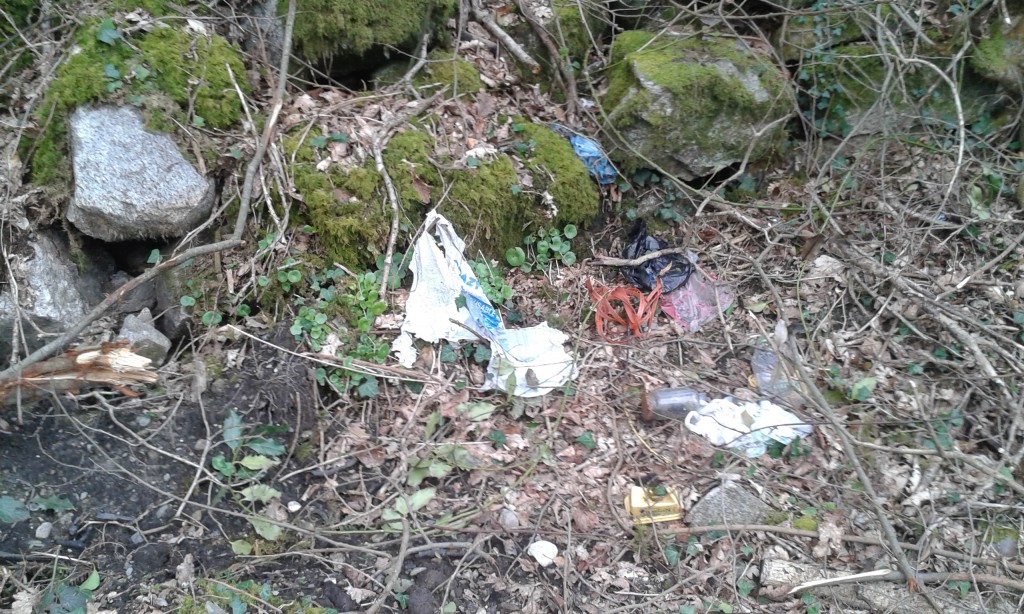 Tired of looking at years of accumulated plastic, bottles, cable ties and all manner of trash along your road? Now it's time for action! In association with the An Taisce Spring Clean initiative Roundwood and Moneystown are making plans to have a major clean up on all the highways and byways of the area. Saturday 30th of April is the designated day when all residents of the area are encouraged to head out their gates and pick any litter to be seen between their house and the next. Pass on the refuse sack to the next able bodied neighbour until the last resident or representative of your road hits Roundwood village where all the bags will be collected and brought for recycling or to landfill.
It's a great time of year to do this as the hedgerow vegetation is low and the litter that is embedded in the ditches is all too visible. If you can't do the 30th of April – any time this month is perfect!
Where it's practical all plastics, glass and other recyclables should be bagged together for recycling. If your bag gets too heavy, no sweat – just call to arrange collection by a local volunteer.
There are a limited number of litter pickers but plenty of refuse sacks/recycling bags available for volunteers. If you are new to the area or would like to tackle a particular litter black spot please call 087 2551579.
The response is great so far with residents signing up to get to work on their patch. So if you would like to get involved in your area please email info@roundwood.ie , leave a message on the Roundwood.ie facebook page or telephone 087 2551579. Don't leave it to anyone else – get involved today