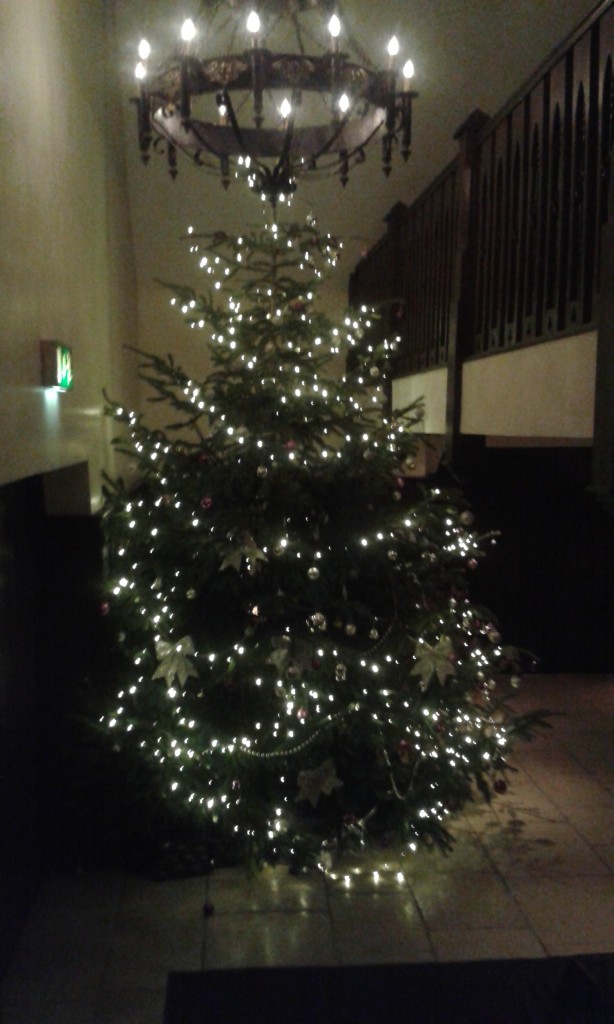 COMMUNITY COUNCIL
The Roundwood & District Community Council would like to wish the community of Roundwood, Moneystown & beyond a very happy New Year. Thank you for your support of the various activities in 2015 including the text alert scheme, youth club development, tidy towns, Roundwood calendar & Festival, Vartry Walks Project, Pure Mile & much more.  If you care to make that new year's resolution to do a bit for your area please join the ranks & come to our January meeting in the Old School on Monday 11th of January 2016. All welcome
GLENDALOUGH PARISH SECRETARY VACANCY
St. Kevin's Parish, Glendalough have a vacancy for a parish secretary on a part time basis at 15 hours per week.  Application and cv should be send to Fr. Oliver Crotty, Parochial House, Glendalough, Co. Wicklow.  Closing date for applications is 8th January, 2016.  For a job description please contact 0404 45777
BINGO
Fun Bingo will take place on in the Annamoe Centre on Sunday 10th January 2016 from 3pm.  Family members and friends are more than welcome to attend.  €5 per book and great raffle prizes.  Come along and enjoy
LUNCH CLUB
A reminder that the Active Retirement Lunch club will take place on Friday 22nd January, 2016 in The Coach House, Roundwood at 1.30pm
ROUNDWOOD HOME PRODUCERS MARKET
We wish to inform our customers that the market closed on Sunday, December 20th at 3pm.  We will re-open on Sunday March 20th, 2016.  12-5pm.  New members always welcome. Thank you for all your support during the year.  Wishing you a merry Christmas and our best wishes for 2016.
ART CLASSES
Kildare Wicklow VEC is seeking applications from community and volunteer groups who wish to organise classes in the community. A number of people have expressed an interest in Art Classes in Roundwood, however a minimum number of participants is required. If you are interested in joining such a class please call 086 8055040 or email info@roundwood.ie as soon as possible
CHARITY FOOTBALL MATCH
The community of Roundwood are coming together for a under 30s v over 30s charity football match with all proceeds going to the Jack and Jill foundation on the 30th December in Enniskerry Youths Club and afterwards to the Coachhouse Lounge at 6pm for presentation, refreshments and music.  All donations accepted on the day. Everyone welcome. Queries contact : Luke Ferguson 0868755070 Shane Langrell: 087 4171521
MONEYSTOWN DANCE
The Wicklow Man will play in Moneystown Community Centre on Friday 8th January from 9.30 pm till 12.  Teas served, mince pies, door prizes, refreshments also available. Come along and enjoy a night of waltzing, jive, etc
WHIST
Next whist will be Wednesday 6th January.
SET DANCING
Set dancing in Kavanagh's lounge every Thursday night with music this month by Michael and Brian. Love if you could join us on the dance floor for a night of fun and lively banter
PILGRIMAGE TO MEDJUGORJE
October 5th 2016 for a week. Cost €645.00 per person sharing. Discount of €100.00 off price if paid in full by December 11 th.  Price includes Flights ( Aer Lingus) Insurance , Half Board  Accomadation in House beside Church, Transfers to and from Medjugorje.  For more information / booking contact Mary King on 087 2185067
PRAYER MEETING
Prayer Meeting is held every fortnight in the Parish Centre in Roundwood at 7.30 pm  Dates for November are  24th of November  All very welcome to come along.  For  more information contact Mary King on 087 2185067.