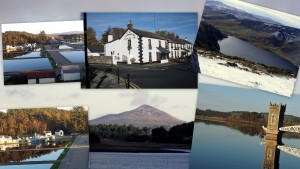 The Community Education Section of Kildare Wicklow Education & Training Board (formerly Wicklow VEC) have approved two courses in digital camera photography in Roundwood this Autumn. Both courses are eight weeks in duration. The cost will be €45 or €15 (for those on reduced income).
Beginners Digital Camera Course
This course tutor is David Stephenson .  The course is best suited for beginners and will include practical photography sessions and uploading and working with your photographs on a computer. It starts on Tuesday the 1st of October at 7pm in Roundwood Old School.
Advanced Digital Camera Course
This course tutor is Peter Byrne. It is suited to those who have some knowledge of their  cameras and would like to fine tune their skills. It starts on Thursday the 3rd of October at 7:30pm in Roundwood Old School.
If you would like further information or to put your name down please email info@roundwood.ie. Places are limited and will be awarded on a first come first served basis.