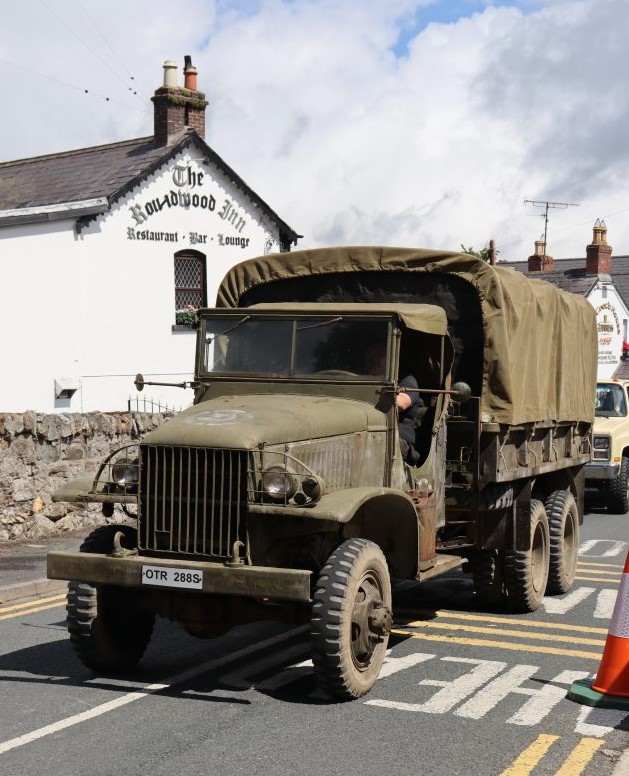 CANCER SUPPORT FUNDRAISER
A great night of music, fun and a fantastic raffle will take place in Kavanagh's Vartry House on Saturday 24th of September from 8pm. All proceeds will go to the Roundwood & Rathdrum Cancer Support. Come along and support if you can.
VARIETY GROUP
Roundwood variety group will be holding workshops for its production of Jack & the Beanstalk in Roundwood Parish Hall Friday 23rd September, 7pm to 8.30pm kids auditions, 8.30pm to10pm adults, and Friday 30th September 7pm to 8.30pm kids auditions, 8.30pm to10pm adults. Anyone interested in a role in this season's pantomime in the cast or chorus is encouraged to come along.
CULTURE NIGHT
On Culture Night – Friday 23rd September – in Calary Church, Annette Cleary (cello), David O'Doherty (violin) and John Feeley (guitar) will play the Trio for violin, cello and guitar Opus 18 No. 1 by Francois De Fossa and the Terzetto for violin, cello and guitar by Niccolo Paganini. The concert begins at 8 pm. As Wicklow County Council's Arts Office has sponsored this Culture Night concert, it is a free event and entrance will be on a first come first served basis. For more information, please ring John at (01) 2818146 or email derekneilson11@gmail.com
LOTTO
Results of the draw held on Sunday 18th September. There was no jackpot winner. The numbers drawn were 5, 13, 19 & 26. There were five match three winners, Joanne Eagar, A. Moran, Mick, C Campion & Monica. Next week's jackpot will be €21,700.
BADMINTON
We are open for adults Monday and Wednesday at 7.30pm in Aras An Tochar GAA Complex. We are open for Juvenile Secondary School students from 7.30pm until 9pm. Coaching to follow later in the season.
UKULELE CHOIR
A new Ukulele Choir for adult beginners will start on Tuesday mornings from 10am-11am, 20th September in the Parish Hall. Come learn a new instrument, sing for fun and socialise! Contact Linda on 087 9729956 for more information.
WHIST
Next Whist Wednesday September 21st at 8pm in the parish hall. All welcome to come and enjoy a night of cards with us.
TABLE TENNIS
We are back at the parish hall on Monday nights 7.30-9.30pm for table tennis all levels catered for. A fun way to keep fit. €5 per night. Contact Brian Higgins 085 1185635
SHAMANIC DRUMMING
Shamanic Drumming Circle, 7-9pm, at Turquoise Café, A98 W5C3. First Thursday of every month. A shamanic drumming circle is a place to come with friends, catch up over a cuppa and then connect in an authentic way. This is a particular type of drumming, using a shamanic drum. A steady 4-7 beats per second, will induce theta brain waves to enable us to journey into non ordinary states to retrieve healing, insights and wisdom for ourselves and our community. All welcome, no experience in shamanic journeying or drumming is necessary. If you have a shamanic drum I welcome you to bring it along. You would need to bring a pillow and blanket. This is a non profit event, costs are to cover venue and refreshments. If you would like to know more about shamanic drumming, or if have any questions, just drop Fiona a line on safehaventranspersonal@gmail.com or give a buzz on 087 2989801.   
SET DANCING   
Roundwood set dancing has resumed on Thursday nights in the parish hall starting at 9pm.  We look forward to welcoming back our usual dancers and also any new comers if they would like to join us, are always welcome. Admission €5.
  

45 CARD GAME
45 Card Game every Tuesday night in Moneystown Community Centre starting at 8pm. Teas served. All are welcome.
MOBILE LIBRARY
Wicklow County Council Mobile Library will be in Roundwood Village on Thursday 22nd September from 10am until 11.15am and also from 2.10pm until 4.30pm. Come along and join the library. It's a free service and is a fantastic way to pick up any book that suits your reading interests.

BOWLING
Bowling has resumed every Tuesday at 8 pm in the Annamoe Centre. New members always welcome. A great way to meet new people and participate in leagues.
ANNAMOE TENNIS COURT
The tennis court is available to rent for singles play at €5 and doubles play at €8 per hour. Saturday between 2 and 5 pm is reserved for adult players wishing to join a group. Bookings and enquiries by text to 086 805 7431.
KINESIOLOGY
Available at the Annamoe Centre www.rosaleendurkin.com or 087 219 5931.Nutritional and Educational Kinesiology for children and adults. Assists with: digestive issues, skin conditions, low energy levels, sleeping issues, anxiety and stress management, AD/HD and dyslexia.
PHYSICAL THERAPY
Available at the Annamoe Centre – Louis 087 915 8180. Occupational and sports injury treatment, sports massage and dry needling.
ROOMS & SPORTS HALL FOR HIRE
The Annamoe sports hall has available slots for use from September for keep fit, yoga, dance etc. There is one office with broadband (suitable for remote working 1 person) and two available meeting rooms which can also be hired on an hourly basis. Enquiries to: annamoecentre@gmail.com New committee members most welcome.
LOCAL NOTES
If you have an item or news that you would like to include in the Roundwood Notes contact Margaret Bolger the email address is mgtbolger@gmail.com