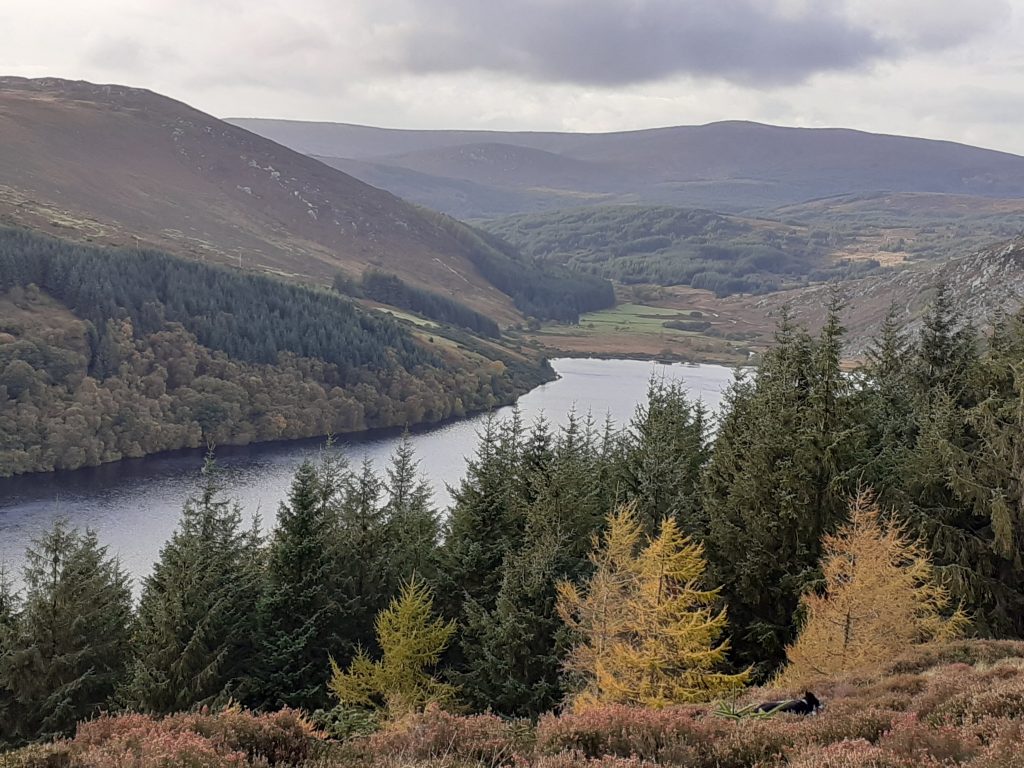 HISTORICAL JOURNAL 2021

Roundwood and District Historical Folklore & Archaeological Society 2021 Journal Launch By Luca Padulli (The current owner of the Luggala Estate) on Saturday 13th November 7.00pm in Roundwood Parish Hall. The committee are proud to present the Society's 30th Journal which has  a wide variety of excellent articles to suit all tastes and interests. The Journal will be available on the night at a price of €10 euro. All welcome, please wear a face mask and provide evidence of vaccination against COVID19.
LOTTO
Results of the draw held on Sunday November 7th .There was no jackpot winner. The numbers drawn were 3, 8, 19 & 24. There were five match three winners. Josie Cross, Sophie Murphy, T McMahon, Jackie Hughes & Marie Phelan.  Next week's jackpot will be €12,700.
GOLF SOCIETY 
Roundwood Golf Society held the A.G.M in Kavanagh's Pub on Friday 29th October. Incoming Captain Simon Carroll announced his Vice Captain for the new season will be Ciaran Blackbyrne. The Society was also delighted to make Tim Cronin an honorary member of the Society for his hard work and dedication over the years since the Society was formed. Well done Tim. Fixtures for the coming season will be worked on and new venues will be added to our outings. Looking forward to a great season of golf in 2022.
BADMINTON CLUB 
Roundwood Badminton Club is delighted to announce that we are open again for all badminton enthusiasts or newcomers in the local and surrounding areas, in An Tóchar GAA Club Hall.  We are open for all adult members Mondays and Wednesdays from 7.30 pm under the following Covid regulations: 1) You must hold a valid Covid vaccination/immunity certificate 2) Masks must be worn when entering the hall and whilst not on court playing. Our juvenile club is open for all secondary school students on Mondays from 7.30pm to 8.30pm. We look forward to seeing you there!
CHRISTMAS RAFFLE
Roundwood Parish Christmas Raffle 2021:  The Sale of Work will not take place this year, but the Raffle is going ahead!   The draw will take place following the turning on of the Christmas Lights on December 4th.   Further details in the coming weeks
INDOOR BOWLS
Indoor Bowls has resumed in Annamoe Centre on Tuesday nights at 8pm. We are looking for new members to come along and enjoy the game. Bowls is social and a great way to meet new people. Covid rules are fully adhered to.
CANCER SUPPORT

Our centre is now open. Hospital transport is being provided as per usual. Counselling for cancer sufferers and their family is available. Reflexology, massage and other therapies are available also. If you would like any further information regarding any of the above, please do not hesitate to contact us on 086 1534011 or call into the office for a chat.
LOCAL NOTES
If you have an item or news that you would like to include in the Roundwood Notes contact Margaret Bolger the email address is mgtbolger@gmail.com