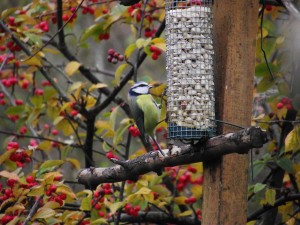 PLOUGHING MATCH
Roundwood Ploughing Society are holding their annual ploughing match on Saturday the 22nd of February, 2020 at 12noon sharp in Glasnamullen. Sincere thanks to Richard Turner for providing the site. Conventional, Vintage, Classic Tractor and Horse Classes will be catered for on both Lea and stubble. Could all competitors please have their names registered before 6pm on Wednesday the 19th of February, with Brendan Power at 087 2420204. Spectators young and old, as always, are very welcome and a chip van will be on site for the day.
BINGO
Fun Bingo will take place on in the Annamoe Centre on Sunday 8th March, 2020 from 3pm. Family members and friends are more than welcome to attend. €5 per book and great raffle prizes. Come along and enjoy
LUNCH CLUB
A reminder that the Active Retirement Lunch club will take place on Friday 28th February in The Roundwood Inn at 1.30. Please let Molly at 0404 45407 or May at 0404 45178 know if you are interested in going.
HEDGE CUTTING
Landowners are reminded that work on hedge cutting is permitted up until the end this month, February. According to Teagasc, hedgerows give the Irish landscape its distinctive character and field pattern. They provide an important wildlife habitat especially for woodland flora and fauna. Increasing the variety of hedgerow types in terms of height, width, shape and species mix promotes diversity in flora and fauna. Landowners are encouraged to protect wildlife and promote biodiversity on all their hedgerows (including non-roadside hedges).
The All-Ireland Pollinator Plan recommends that, when hedge cutting, to leave one new whitethorn tree in every routinely-trimmed hedgerow – a strategy to address the decline in bees. Hedgerows are the most important source of flowers in the Irish farmed landscape, but are only of value to pollinators if flowers are present.
Hedgerows: Lifelines on Farmland   https://www.youtube.com/watch?v=ZXETU0gZ9Y0&feature=emb_rel_end
Under the terms of the Roads Act 1993, it is the responsibility of landowners to carry out any necessary tree or hedge cutting where their lands abut the public road or public footpath.
ACTIVE RETIREMENT NIGHT OUT
Roundwood Active Retirement is organising a night out The Priests on the 4th April next in the RDS which is in aid of the Peter McVerry Trust. The cost for the bus and ticket will be €50. To book your ticket contact Betty Cullen on 01 2818703 or Mary Flanagan on 087 6595381 or Maire Hall on 086 3053412 All monies to be paid before 17th March, 2020.
GALA BALL
A gala ball in aid of Suicide or Survive will take place in The Parkview Hotel, Newtownmountkennedy on Friday 14th February at 7.30pm. the even will include a champagne reception and four course meal and entertainment from Richie Malone of Status Quo, Press Play, Let Loose and D.J. Ernie Gallagher Ticets are €45 per person and are available from the hotel reception or by calling 01 2015600. All the funds raised on the night go directly to Suicide or Survive and will help bring life changing programmes into communities throughout Ireland.
MASS OF REMEMBRANCE
The Annual Mass of Remembrance for Parishioners and family members of Parishioners, who died since March last year, and whose funerals took place outside the Parish, will take place on Saturday, February 22nd at 6.00 pm
COMHALTAS IRISH MUSIC & DANCE CLASSES
Learn traditional Irish music and dance with an award-winning Comhaltas branch (guitar, fiddle, flute, tin whistle and grúpa ceoil). Classes are held at 7 pm on Tuesday nights in St. Laurence O'Toole N.S., Roundwood – the second term runs from January to May. Performances, workshops and outings take place throughout the year. For more information phone 086-8269964 or email roundwoodcce@gmail.com
002 BRIDGE CLUB
Winners for North/South of our Valentines Day Competition were Monica Brady & June Digby, 2nd Maria Magee & Catherine Halligan and 3rd Liz Belton & Phil Kenna. 1st for East/West were Maura Gaskin & Bridie Nolan, 2nd Noeleen Redmond & Margaret Bolger and 3rd Miriam Coyle & Kitty Heslin.
KNOCK PILGRIMAGE
There will be a pilgrimage to Knock on Saturday 25th April leaving Laragh at 7.45am & Roundwood at 8a.m The cost is €70 per person which includes bus, breakfast & dinner in Tyrrells Pass Castle. All monies to be paid in full before 1st April, 2010 to Susan at 087 6273032
ROUNDWOOD ATHLETIC CLUB
The Athletics Indoor Championships relays take place in the National Indoor Arena in Abbotstown this Sunday February 23rd. The championships are for all ages from under 12 upwards and a number of athletes from Roundwood Athletic Club will be taking part. The
Community Games will also be kicking off in a few months, with the Community Games County Athletic Finals taking place in Shillelagh on Saturday June 13th. Run-offs for the Community Games for Roundwood athletes will be held in the Roundwood GAA complex – date to be confirmed. Running is great for your physical and mental health. For anyone interested in having their children join the Roundwood Athletic club, there is training on Wednesday evenings at 6pm for children aged 10 plus; on Friday evenings at 6pm for children aged 6 plus, and on Sunday mornings at 10am for children aged 6 plus. Adult training is on Tuesday evenings. For more information, visit the Facebook page of Roundwood & District Athletic club.
ROAD TO ROUNDWOOD
A local group is being set up to give a helping hand to those displaced in one of the world's largest humanitarian crisis of our time. The Syrian Civil War has resulted in 11 million displaced
Syrians. The Road to Roundwood is a community sponsorship project which will help a family integrate into our community in Roundwood rather than enter direct provision. If you feel you would like to support this project in Roundwood further information contact Loraine Creane on 089 4576602 or check out
http://www.integration.ie/…/p…/community_sponsorship_ireland
COMMUNITY GAMES
Are you Under 16 and into Athletics, Swimming, Chess or Quiz? Do you fancy: guaranteed fun, making new friends, showcasing your talents and interests? The 2020 Roundwood Community Games team awaits you! Call us now and Get in the Games. Athletics: Anne Marah (Athletic Club 087 286 1781. Swimming: Wilna Mc Kenna 0877718247. Quiz: Joanne Meagher – 087 938 9894 Chess Karen Byrne 087 234 4687
BADMINTON
Badminton continues on Tuesday mornings from 9.30a.m. All are welcome.
LADIES FITNESS CLASSES
Ladies Fitness classes at 7.15pm every Tuesday and Thursday in the Parish Hall and are open to ladies of all ages and abilities. The classes are five euro drop-in classes. Anyone interested can call 0876035780 for more information.
WHIST
The next whist will be Wednesday the 26th February in the Parish Centre.
LOTTO RESULTS
There was no jackpot winner in last weeks draw. The numbers chosen were 7, 13, 19 & 22 . There were eight match three winners, M.J.S.E., Donna & Ian, Jamie Ferguson, May Byrne, Phil Murtagh, Patricia Kavanagh, Eithne Kavanagh & J.R. Next weeks jackpot will be €20,200.
JENNYS PRESCHOOL
Jenny's pre -school Moneystown is now enrolling for September 2020 and 2021. Anyone interested in taking up a place can call into the school any morning between 9 and 12 or call on 0861705238 or email to jennyspreschoolmoneystown@gmail.com
WALKING GROUP
Roundwood Whizzers Walking Group are back in action meeting at 7pm this Wednesday at the Coach House car park. All welcome to walk at your own pace for approximately one hour.
SET DANCING
Our weekly set dancing sessions continue in Kavanagh's Lounge on Thursday nights. All are always welcome – whether you have ever or never danced before Session starts at 8.30 til 10.30 and cost is still only €5 for a goodnight of exercise.
ROUNDWOOD CANCER SUPPORT
The Roundwood Cancer Support centre is now up and running and is open in the Parish Centre on Monday, Wednesdays and Fridays from 10a.m until 1pm & they are currently looking for volunteers if you could spare some time in your week it would be greatly appreciated. Please
feel free to pop in for a chat we will be happy to help. If anyone needs to make any enquiries outside these hours please telephone our confidential phone number 087 6062072
45 CARD GAME
A 45 Card Game takes place every Tuesday night in Moneystown Community Centre starting at a new time of 8pm for the winter months Teas served. All are welcome
MEDJUGORJE
A pilgrimage To Medjugorje will take place on October 7th 2020 for seven days at a cost of €679.00 fully inclusive There will be a discount of €100 if paid in full by December 13th otherwise €200.00 deposit secures booking. This trip will be accompanied by a Spiritual
Director The accommodation is close to the Church. For more information and booking Contact Mary King on 087 2185067