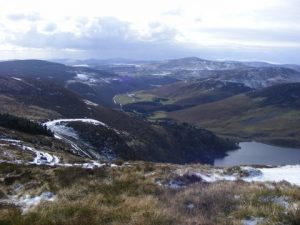 A MAGICAL EVENING OF MUSIC
Come along to 'A Magical Evening of Music' in St Laurence O'Toole Church Roundwood, on Sunday 10th February @ 4pm. There will be singers & musicians of all ages there to entertain with their beautiful songs & melodies. This concert is a fundraising event for The Caroline Foundation and their Give Us a Song Campaign for Cancer Research and also for Roundwood Cancer Support. There is no entry fee but all donations greatly accepted. There will also be refreshments afterwards in Roundwood Parish Hall for everyone and there will be a fabulous raffle too. Any donations of raffle prizes would be very appreciated. Please come along to support this wonderful event. Hosted by Stagebratz Starz. Please contact 0831563897 or stagebratzstarz@yahoo.com if you would like to contribute in any way.
A meeting for those involved in adopt a spot areas and tidy towns will take place in the Parish Hall (upstairs) on Monday 4th of Feb at 7.30pm. Anyone interested in getting involved in improving the Christmas lights in village for Christmas 2019 and a community art mural project is most welcome.