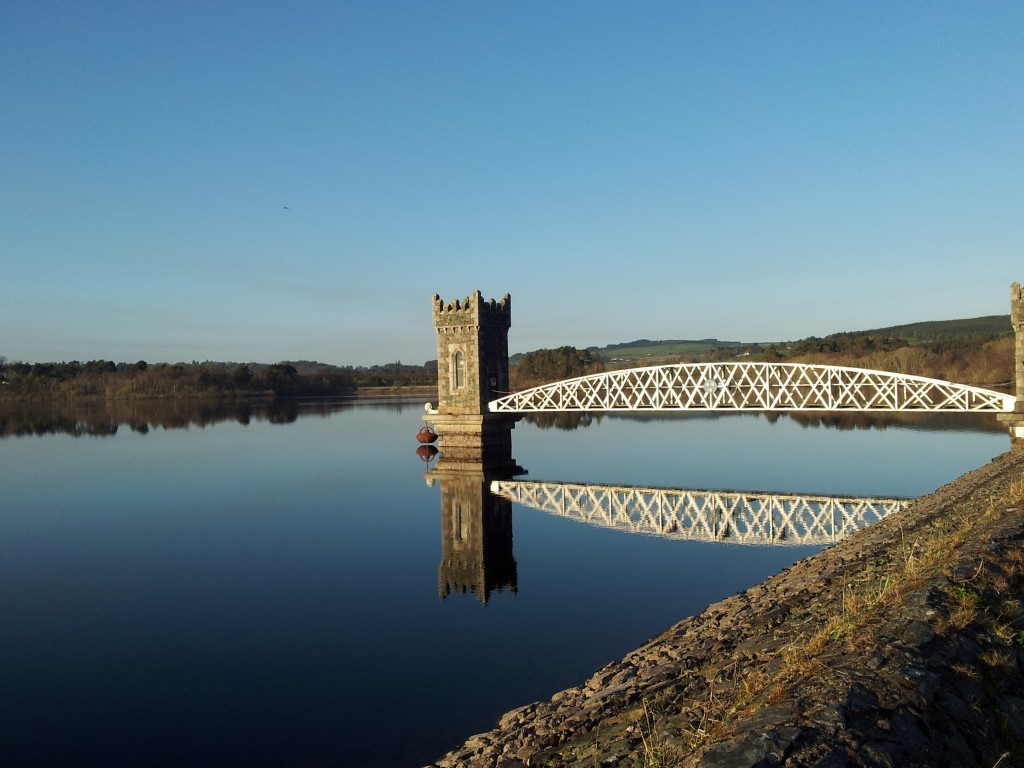 SEASONS GREETINGS
I would like to take this opportunity to wish all our readers and contributors a very Happy Christmas and a Peaceful and Healthy 2017.  A big thank you for all your contributions to the notes throughout the year and to Margaret Bolger for helping out in my absence.  The notes are only as good as what you contribute so thank you and look forward to plenty of news for 2017.
CAROL SINGING
Carol Singing for Temple Street Children's Hospital before 10 am Moneystown and 11.30 am Roundwood on Christmas Morning.  Your generous support is much appreciated.
CHRISTMAS DISCO
Christmas disco in Roundwood Parish Centre on Thursday 22nd December from 7pm to 9pm. Spot prizes and maybe someone special will show up!. Admission €5 and there will be a shop on the night.
WHIST
Next whist will be on tonight  21st December in The Parish Centre.
HOMESTEAD SENIOR CARE
Home Instead Senior Care –  Are actively looking for carers in the Roundwood and surrounding areas to care for people in their own homes.  Hours are Flexible, Part-Time, Evening and Weekend Work, Training & Experience preferred but not essential. If you are seeking employment, have a passion for people and would like to care for the elderly in your community.  Please give Home Instead a call at 01 2768122
CAROLS IN CALARY
The Calary Candlelight Carol Service will take place in the church at 7.30 pm on tonight Wednesday 21 December and will be followed by refreshments in the Church Room. We would be delighted to welcome all our neighbours and friends. Everyone in Calary would like to wish you all a wonderful and blessed Christmas.
UNWANTED LAPTOPS
CoderDojo Roundwood are looking for any unwanted laptops or flat computer screens for use in our local Dojo. Any laptops donated, no matter what make or age, will be wiped clean of any data thereon and will be reprogrammed to allow children who may not have access to a laptop learn a new skill in this fun environment.  Any donations to the Roundwood CoderDojo Group will be greatly appreciated. Many thanks to those who have helped out financially or otherwise since the club took off in February 2016. For further information please see www.coderdojoroundwood.com
BIATHLON
Well just a week now to our local Biathlon.  So gets those bikes out and make sure you have your runners all set to go.  Whether you walk, run or cycle or do all its a great day out for all the family.  If you require any details contact Louise at 0862525860 or Ellen at 0868343286. After the event we are as usual in Vartry House for refreshments.  Auction on the day to include a signed Leinster Jersey by all the team and a signed Leinster Jersey by Paul O' Connell, not too many of them around.  Hampers and lots more.  Looking forward to seeing you all on the day.
MONEYSTOWN DANCE
The Wicklow Man will play in Moneystown Community Centre on Friday, January 13th from 9.30 pm till 12.   Teas served, refreshments also available, door prizes.  Come along and enjoy a night of waltzing, jive, etc.
ROUNDWOOD DANCE
The next Roundwood Dance will be on Friday 20th January with Music by John Flood.  All are welcome.
COMHALTAS IRISH MUSIC CLASSES
Learn traditional Irish music and dance with an award-winning Comhaltas branch (guitar, fiddle, flute, tin whistle and grúpa ceoil). Classes are held at 7 pm on Tuesday nights in St. Laurence O'Toole N.S., Roundwood – the first term is from September to January while the second term is from January to May. Performances, workshops and outings take place throughout the year. For more information phone 086-8269964or emailroundwoodcce@gmail.com.
MENS SHED
Roundwood Men's Shed continues on Tuesdays between 10 and 12 noon at Pat Carr's place  in Knockraheen. The SHED will be closed on Tuesday 27 December and Tuesday 3 January 2017. It will open again on Tuesday 10 January at 10 a.m.  Sincere thanks to all who have helped to get the SHED up and running. For further information feel free to call 086 8650588.
LOTTO RESULTS
There was yet again no jackpot winner in last weeks lotto draw.  The numbers drawn were 3, 11, 12 &24  There were eleven match three winners, Breda Connolly, Graham Hamilton, T & E Gregory, Janet Langrell, Mary Molloy, A Smyth, Jets, Sheila Keane, Chris & Shane, Veronica Doyle & Joe McCabe  Next weeks jackpot €19,400.
ANGEL HEALING
Why not take 2 hours out of your week just for you and join us on a Monday evening at 7.30 in the Parish Hall, Roundwood.  Here you will be part of a group who know that looking after their well being is so important.  You will learn how to meditate and be still. To connect to your Angels and be supported by the wonderful people who have attended this group in Roundwood for 13 years.  So if you would like more information you can contact me Mary Stacey on 0879819420 or just come along on the night
MATHS GRINDS
Rebecca Delamere will be teaching group Maths lessons on a weekly basis in the Parish Hall in Roundwood for secondary school students.  Class sizes will be very small and there will be classes at different levels.  These lessons provide support for students who may be struggling with Maths in school, support for students who are aiming for high grades and also prepare students for their Maths exams.  To reserve a space of for further information, please contact Rebecca on 086 0650129 or rebeccadelameremathslessons@outlook.ie.
YOGA
Yoga classes will resume on Thurs. 19th January in Roundwood Parish Centre.  Class run from 7.30p.m to 9.00p.m for 10 week Course.  Class will include Asana(Physical stretches), Pranayama (Breathing exercises) Relaxation and Meditation.  Course of 10 classes costs 100 euro with a minimum of 50 euro due on first night. Contact Anne-Marie on 0868367578 (after 12th Jan.)
MEDJUGORJE
Pilgrimage to Medjugorje on October 11th 2017 for one week  Cost €669.00 to include Flights ( Aer Lingus) Insurance  Half Board Accommodation in house beside Church.  Transfers to and from Medjugorje.  €100.00 off price if paid in full by December 9th.  For more information /Booking Contact Mary King on 0872185067
45 CARD GAME
A 45 Card Game takes place every Tuesday night in Moneystown Community Centre starting at 8.00pm. Teas served. All are welcome.
PARISH HALL
The  Roundwood Hall  is always available for all social events, meetings, children's parties, christenings, workshops, training courses etc. These great facilities are now available. For more information contact us on087-9627527 , 087-3932730 or theroundwoodparishhall@gmail.com
SET DANCING
Set Dancing continues every Thursday night in Kavanagh's Lounge from 9pm til 11pm with music this month by the O'Kane family.  Come along and join us for a night of good fun, great exercise and a very social night out.  Also giving jiving lessons starting on Thurs  at 8.30pmbefore our weekly set dancing session. All are welcome to these lessons.Newcomers always welcome and great way to meet some locals.  Cost for night of dancing and entertainment is still only €5.
Roundwood Active Retirement 
The next Bingo is Sunday January 8th at 3 pm in Annamoe Community Centre and the next Lunch is Friday 20th January in Byrne & Woods at 1.30 pm