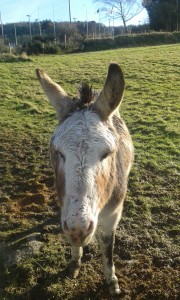 CODERDOJO SESSION 2
After the first successful 6 week session of Coderdodjo it is now time to enrol for the second term which will start on the 9th of April. The second term will run for 7 weeks every Saturday afternoon for 2 hours. If you think this is something you would be interested in checking out or attending then please look up the website on http://www.coderdojoroundwood.com/ or for further information email info@coderdojoroundwood.com.
COMMUNITY COUNCIL
The April meeting of the Roundwood & District Community Council will take place at 8pm on Monday 11th of April in Roundwood Parish Hall and Centre. All welcome
VINTAGE TRACTOR RUN
The Vintage Tractor Car Bike run is Next Sunday the 10th April at 12 noon from the Annamoe Centre.  Looking forward to see you all there a great family day
TABLE QUIZ
There will be a Table Quiz on the 15th April in Kavanagh's Pub in aid of the Annamoe Centre starting at 9 o clock
FUN BINGO
Fun Bingo will take place on in the Annamoe Centre on Sunday 17th April from 3pm.  Family members and friends are more than welcome to attend.  €5 per book and great raffle prizes.  Come along and enjoy, we even give a cup of tea!
MONEYSTOWN DANCE
The Wicklow Man will play in Moneystown Community Centre on Friday 8th April from 9.30pm till 12 midnight.  Teas served, refreshments also available, door prizes.  Come along and enjoy a night of waltzing, jive etc.
YOGA
A nine week Yoga course will start on Thursday 7th April in Roundwood Parish Centre from 7.30 p.m to 9.00 p.m.  Class will include Asana (Stretch and Tone), Pranayama (Breathing Exercises), relaxation and there will also be an emphasis on Meditation this session.  Further information and booking call 086-8367578
PARISH HALL
The  Roundwood Hall  is always available for all social events, meetings, childrens parties, christenings, workshops, training courses etc. These great facilities are now available. For more information contact us on 087-9627527 , 087-3932730 or theroundwoodparishhall@gmail.com
LOTTO RESULTS
There was no jackpot winner in last weeks draw.  The numbers drawn were 4, 8, 14 & 21.  There were eight match three winners, Margaret Cullen, Bridie Healy, Mary & Julia, Kathleen Bradshaw, Tiney Timmons, Barry & Nikki, Jackie O'Toole & Rose Lawler.  Next weeks jackpot will be €19,400.
HOME INSTEAD SENIOR CARE
Home Instead Senior Care – Are actively looking for carers to care for people in their own homes in the Roundwood and surrounding areas.  Hours are Flexible, Part-Time, Evening and Weekend Work, Training & Experience preferred but not necessary. If you are seeking employment have a passion for people and would like to care for the elderly in your community.  Please give Home Instead a call at 01 2768122
ROUNDWOOD AREA COMMUNITY GAMES
The only requirement to participate in any activities in Roundwood area Community Games is to have an address in Laragh/Moneystown or Roundwood. You don't need to be a member of any club or society and we are eager to include all children between the ages of 5 and 16 years.  Talent & Gymnastics: If your child/children wishes to take part in these events please contact Seamus Doyle (086 855 7962) by Saturday 9th April for all the details.  Athletics Events: Local area Runoffs will take place at the GAA Pitch in Roundwood on Wednesday 13th April beginning at 6:15pm. Please arrive early at 6:00pm so as to get entered.  Swimming: We have secured a slot in Wicklow Swimming Pool on Friday evenings beginning 22nd April from 8:00pm to 9:00pm with the local qualifiers on Friday 6th May. The pool is booked for 9 weeks in total. Further details from Seamus (086 855 7962).
WHIST RESULTS
The results of the whist are as follows:- Top Scorep; May Kenna; Top Lady: Kay Plunkett; Second Lady: Nan Wolohan; Top Gent: Richie Cullen; Second Gent: Tiney Shortt; First Half: Pat Fisher; Second Half: Mary Cullen; Lowest Score: Lucy Molloy & Longest Sitting: Maura McHugh  Raffle prizes were won by Jimmy Molloy, Mary Cullen, Tiney Shortt & Patricia Byrne.  Next whist will be Wednesday 13th April in The Parish Centre.
ARAN ISLANDS
There will be a trip to the Aran Islands on the 29th April for 2-3 nights, flying to the islands, some day trips.  Leaving Roundwood Parish hall at 9a.m.  Travelling to Galway and staying at the McWilliam Park Hotel outside Galway for two nights with breakfast and dinner each day.  A short flight to the Aran Islands on the 30th April and one day on the island and travelling back to Roundwood on Sunday.  Price is €240 per person sharing and €20 each night for single supplement.  This price includes all of the above.  Money as soon as possible to Susan at 087 6273032 or 0404 45276
SET DANCING
Set Dancing continues every Thursday night in Kavanagh's Lounge from 9pm til 11pm with music this month by the O'Kane family.  Come along and join us for a night of good fun, great exercise and a very social night out.  Newcomers always welcome and great way to meet some locals.  Cost for night of dancing and entertainment is still only €5.
SENIOR ALERT SCHEME
A grant for the provision of a personal alarm is available to eligible applicants through the Senior Alert Scheme. The scheme aims to encourage community support for vulnerable older people in our communities. It provides grant assistance towards the purchase and installation of monitored personal alarms to enable older persons continue to live securely in their homes with confidence, independence and peace of mind. The scheme is operated through Pobal via community organisations. The Roundwood and District Community Council is registered to administer this scheme in the area. The personal alarm offers reassurance to allow independent living, safe in the knowledge that you can quickly be in contact with a family member or a neighbour in the event of an emergency. If you would like more information please contact Monica on 086 8055040, Betty on 01 2818703 or email info@roundwood.ie
PILGRIMAGE TO MEDJUGORJE
October 5th 2016 for a week. Cost €645.00 per person sharing. Discount of €100.00 off price if paid in full by December 11th.  Price includes Flights ( Aer Lingus) Insurance , Half Board  Accommodation in House beside Church, Transfers to and from Medjugorje.  For more information / booking contact Mary King on 087 2185067
ROUNDWOOD MARKET
Roundwood Home Producers Market re-opened on Sunday 20th March.  Our opening times will be 12noon to 5pm.  Please come for your home baking, jams, vegetables, crafts, plants, and much more.  New members are always welcome..  We look forward to seeing you there