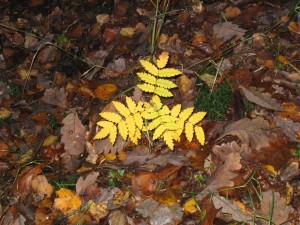 YOUTH CAFÉ
Roundwood Youth Cafe are hosting a "Halloween Prep Party" for teens (6th class up) in Roundwood Old School from 7pm-9pm on Wednesday 28th October. Master Class in Special FX Make up for Halloween by the super talented Rachel Byrne! Make your own spooky treats for Halloween! Pumkin Carving & more! Snacks provided. All for only €2! Please register interest by adding your name to comments or send a private message on the Roundwood Youth Cafe Facebook page. Adult supervisors are required to help out with the Café. Please come along on the night if interested. 
COMMUNITY COUNCIL AGM
The Roundwood and District Community Council AGM will take place at 8pm in Roundwood Old School on Monday the 9th of November. Any matter that you are concerned about can be raised on the night including issues such as a playground for Roundwood, parking, youth club, housing, broadband, etc.  This is an open meeting so everyone is most welcome.
BRAS FOR BREAST CANCER
It's time to tidy out the drawers and donate your old bras to The Marie Keating Foundation for Breast Cancer Awareness for October.  This is the second annual campaign asking women to donate an unwanted bra in any size, any colour, any style and any condition to the Marie Keating Foundation during October, Breast Cancer Awareness Month. The campaign, which is proudly supported by Roche, will see the Marie Keating Foundation receive €1 for every bra donated throughout the month.  Please contact me, Mary Margaret on 086 8287858 and I will arrange collection or drop them in to Mountain Breeze Beauty Salon between Wednesday and Saturday.  Thank you.
PARISH MISSION
There will be a parish mission held in St. Kevin's Church in Laragh on Saturday 24th October from11a.m to 5pm with a break for lunch from 12.30pm to 2.30pm.  The mission will be given by Fr. Kieran O'Mahony and all are welcome.  The usual vigil mass will take place at 7pm.
ANNAMOE CENTRE
A Womans Shed began on Monday 19th October from 10-30am. It included Bowls, crochet/knitting, cards & lots of activities that would be popular so come along and see for yourself. We are in the process of erecting a memorial to Robert Barton and Erskin Childers. If you would like more information please contact Martin Byrne, Breda Roche Carmel Hawkins or any member. Donations would also be appreciated. Bowls continue every Tuesday night at 8p.m.
CABARET
A cabaret in aid of the Roundwood Senior Citizens Party will be held in Kavanagh's Pub on Saturday 31st October. Your support would be greatly appreciated.
KILMACANOGUE  HISTORY  SOCIETY
Autumn   Programme   2015. November 3rd, Glendalough Churches with Chris Corlett & December 1st,Georgian Dublin in Maps with Rob Goodbody in the Glenview  Hotel, Glen of the Downs at 8.30PM (first Tuesday of month)   Entry €3 (members €2) – all welcome
Website:         kilmacanoguehistorysociety.com
NATHAN CARTAR BUS
A bus to go to see Nathan Cartar in The Amber Springs Hotel in Gorey will leave Roundwood on  21st November at 6.30pm.  Anyone wishing to go must have purchased their own ticket as this is bus only.  To book your seat contact Susan at 0404 45276 any evening after 8pm
AIKIDO
Is a non-competitive Japanese Martial Art for Flexibility, Coordination, Relaxation and Self-Defence. Masatomi Ikeda Shihan's approach to teaching now in Moneystown National School on Mondays, 19:30-20:45 (adults/youths – general class) & Saturdays, 11:30-12:30 (children) ,12.30-13.45 (Adults) and in Roundwood National School on Thursdays, 19:30-20:45 (adults/youths – general class, beginners welcome)  The cost for Adults: €8 Unwaged, students, children: €5 / class. Multi/monthly tickets also! For further information contact Head instructor Joe McHugh 4th Dan Aikido Aikikai, 086-1019668
MASS OF REMEMBRANCE
Our Annual Mass of Remembrance – Service of Light will be on Saturday 7th November at 6.30pm in Roundwood Church.  This Mass is for Parishioners who died between 15th September 2014 and 14th September 2015 and whose funerals took place from either Roundwood or Moneystown Church.  There is a Remembrance Mass in March 2016 for Parishioners/Former Parishioners whose funerals took place in other Parishes
WHIST RESULTS
The results of last weeks whist is as follows:-  Top Score: Maura McHugh, Top Gent: Richie Cullen; Top Lady: Mary Cullen; Second Gent: Jimmy Molloy; Second Lady: Ann Pierce; First Half: Ann Gaffney; Second Half: Tom McHugh; Lowest Score: Pat Fisher and Longest Sitting: Tiney Shortt.  Raffle Prizes were won by Richie Cullen, Ann Wolohan & Maura McHugh. Next whist will be on Wednesday 28th October
DIAMOND  BRIDGE CLUB
Molly Byrne and Rachel played their cards right for North/South on Monday 12th October, 2nd were Monica Brady and Catherine McGillycuddy 3rd Ger Lenihan and Paddy O Brien and 4th Mary Pierce and Margaret Byrne.   East/West victors were Gertie Fee and Bridie Nolan, 2nd Teresa Leahy and Marian Davis, 3rd Clare Sally and Pamela Byrne and 4th Nancy O Brien and Phil Power.
002 BRIDGE CLUB
North South winners on Friday 16th October were June Digby and Monica Brady, 2nd Seamus Kennedy and Triona Woodroofe, 3rd Catherine McGillycuddy and Nancy O Brien.   1st for East/West were Noeleen Redmond and Margaret Bolger, 2nd Liz Belton and Philomena Kenna, and 3rd Rowena Brady and Maria Magee.
MATHS LESSONS
Rebecca Delamere will be teaching group Maths lessons on a weekly basis in the Parish Hall in Roundwood for secondary school students.  Class sizes will be very small and there will be classes at different levels.  These lessons provide support for students who may be struggling with Maths in school, support for students who are aiming for high grades and also prepare students for their Maths exams.  If you would like any more information please contact Rebecca on 086 0650129 or rebeccadelameremathslessons@outlook.ie.
CAR BOOT SALE
The next Parish Hall Car Boot Sale will be held on Sunday November 8th for Information and Booking please contact us by e-mailingtheroundwoodparishhall@gmail.com or by ringing Ben 087-9627527 or Bernie on 087-3932730  Indoor and outdoor spaces available, Booking is essential as limited to 22 tables indoor. Open to stall holders from 10 a.m open to the public from 12 noon to 5 pm.Tables can only be held until 11.30 a.m
LOTTO RESULTS
There was no jackpot winner in last week's draw.  The numbers drawn were 9, 16, 21 & 28 There were sixteen match three winners, Ben & Daisy, Caroline & Pardeep, Nuala Doyle, Tony & Ann, T.K., Celia O'Rourke, Hanlons, J. Whelan, Netta Stapleton, Sean Byrne, Liam Kennedy, Tilda Brady, David B., Glen Hughes, Joanne O'Reilly & Jack Gaffney.  Next week's jackpot will be €16,400
ZUMBA CLASSES
Zumba classes are now being held in the Parish Hall on Wednesday nights at 8pm. Come along and Nicola Ellard will teach you this fun way of keeping fit.