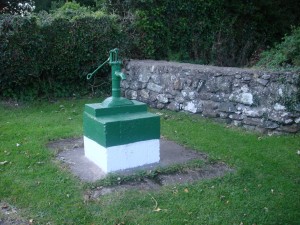 YOUTH CAFÉ
A meeting of parents and adults who are interested in actively getting involved in establishing a youth café in Roundwood will take place on Thursday 8th of October at 8:30pm in the Parish Hall
TABLE QUIZ
Roundwood Golf Society Annual Table Quiz Night in aid of Roundwood Senior Citizen Christmas Party will take place in Kavanagh's Vartry House on Friday 16th October 2015 at 8.00 p.m.  Your support will be appreciated.  Items required for Spot Prizes/Raffle Prizes.  All donations will be gratefully accepted.
COMMUNITY GAMES
On Friday 16th October, a celebration night for all children who took part in any discipline in this years Community Games are invited to the Gaa Centre at 7pm.We had entries in football. swimming, badminton, singing, athletics and hand-writing. This will be followed by the AGM.  We are asking new parents to come on board to help out with the running of all the competitions.
COMMUNITY COUNCIL
The next Roundwood & District Community Council meeting takes place on Monday the 12th of October at 8pm in Roundwood Old School. All welcome
MUSIC IN CALARY
The last concert in the 2015 Music in Calary series will take place at 8 pm on Saturday October 10 when Geraldine O'Doherty (harp), David O'Doherty (violin) and Moya O'Grady (cello) will be joined by mezzo soprano Edel O'Brien for a selection of arias and instrumental works by, among others, Rossini, Mozart, Bizet and Tchaikovsky.  To book tickets, which are €15 or €12 for concessions, or for more information, please email Derek atderekneilson@eircom.net or phone John on (01) 2818146.
COFFEE DAY
Coffee Day in aid of the Lee Timmons Leukaemia Benefit fund. Friday 9th October in Roundwood Parish Hall from 9.30 onwards.  All Donations gratefully received.  If you can't make it on the day and would like to contribute, donations can be left in with Mary Cullen (087 – 6857833), Catherine Wheatly (087 6507644) or into the Parish Office.  Raffle on the day also.  Join us and support this worthy cause.
KILMACANOGUE  HISTORY  SOCIETY
Autumn   Programme   2015. November 3rd, Glendalough Churches with Chris Corlett & December 1st,Georgian Dublin in Maps with Rob Goodbody in the Glenview  Hotel, Glen of the Downs at 8.30PM (first Tuesday of month)   Entry €3 (members €2) – all welcome
Website:         kilmacanoguehistorysociety.com
NATHAN CARTAR BUS
A bus to go to see Nathan Cartar in The Amber Springs Hotel in Gorey will leave Roundwood at 8.30pm on 21st November at 6.30pm.  Anyone wishing to go must have purchased their own ticket as this is bus only.  To book your seat contact Susan at 0404 45276 any evening after 8pm
CAR BOOT SALE
The next Parish Hall Car Boot Sale will be held on Sunday October 11th  for Information and Booking please contact us by email theroundwoodparishhall@gmail.com or by phoning us on 087-9627527 (Ben) or  0876308072 (Bernie). Indoor and outdoor spaces available, Booking is essential as limited to 22 spaces for the indoor tables. Open to stall holders from 10 a.m. open to the public from 12 noon to 5 pm.. Tables can only be held until 11.30 a.m
MONEYSTOWN DANCE
The Wicklow Man will play in Moneystown Community Centre on Friday 9th October from 9.30 pm till 12. Teas served, door prizes, refreshments also available. Come along and enjoy a night of waltzing, jive, etc.
PROGRESSIVE 45
Roundwood Parish Hall Annual Progressive 45  On Sunday October 18th at 8.00 p.m. in  the Parish Hall.  Raffle Prizes on the night and Refreshments served.
AIKIDO
Aikido is a non-competitive Japanese Martial Art for Flexibility, Coordination, Relaxation and Self-Defence. Masatomi Ikeda Shihan's approach to teaching now in Moneystown National School on Mondays, 19:30-20:45 (adults/youths – general class) & Saturdays, 11:30-12:30 (children) ,12.30-13.45 (Adults) and in Roundwood National School on Thursdays, 19:30-20:45 (adults/youths – general class, beginners welcome)  The cost for Adults: €8 Unwaged, students, children: €5 / class. Multi/monthly tickets also! For further information contact Head instructor Joe McHugh 4th Dan Aikido Aikikai, 086-1019668
VARIETY PANTOMIME
This years Roundwood Variety Group pantomime has been decided and it's The Pied Piper!  Workshops/Auditions will be held on Thursday the 8th of October in the Parish Hall Roundwood.  Times to be confirmed.  Please check our Facebook page for updates or call Ciara on 086 245 1829.  Workshop / Auditions will continue on Tuesday the 13th of October in Roundwood National School & Thursday the 15th in Roundwood Parish Hall. Again times to be confirmed. We are excited to get this years production under way and we hope to see you all there!
ROUNDWOOD DANCE
The Roundwood Parish Hall monthly Dance will be held on Friday October 16th with dancing to John Flood from 9 p.m. till late. Teas served, refreshments also available, Raffle prizes. Come along and enjoy a night of waltzing jive.
LOTTO RESULTS
There was no jackpot winner in last week's draw. The numbers drawn were 2, 7, 21 & 28  There was nine match three winners, Dayna, Hugh Brady, D. Carroll, C. Connolly, E Kennedy, P Byrne, J Walsh, Amy McCormack & K Hall. Next week's jackpot will be €15,800
HUMPTY DUMPTY
Roundwood Humpty Dumpty Playgroup resumes Wednesday 9th Sept in the Parish Hall from 10 til 11.30am. Come along and enjoy a coffee and a chat, and relax a little while your wee ones enjoy playing.  €2 for Cuidiu members or €3.50 for non-members. All Welcome
WHIST RESULTS
The results of the whist are as follows:-  Top Score: Pat Fisher; Top Gent: Lucy Molloy; Second Gent: Richie Cullen; Top Lady: Monica Brady; Second Lady: Margaret Kennedy; First Half: Tom McHugh; Second Half: Jimmy Molloy; Lowest Score: Mary Cullen & Longest Sitting: Annie Gaffney.  Raffle prizes were won by Richie Cullen, Pat Fisher & Tom McHugh.  Next whist will be on tonight, Wednesday 14th October.
ROUNDWOOD CALENDAR
It's that time of year again when the call goes out for photographs for the Roundwood 2016 calendar. The calendar has been a great success for the last two years and with your help the 2016 version will be just as great. Please email photos that you would like to see grace the walls of Roundwood and beyond toinfo@roundwood.ie or call 086 8055040 to arrange collection.
CHRISTMAS PARTY NIGHT
There will be a Christmas party night with Red Hurley show on Tuesday 8th December at the Ballsbridge Hotel which will include a four course Christmas dinner and show at a cost of €59 per person.  Please contact Susan at 0404 45276 any evening after 8pm if interested.  All monies must be paid before 15thOctober.
GAA HANDBALL 4 KIDS
Handball training for primary school children will resume on Wednesday 7th October 2015 in Annamoe community centre at 6.15pm for children aged 7-9 and at 7pm for children aged 10-12. There is a purpose built 40×20 handball court in the facility and a new glass backwall was recently installed. For further information call in on the evening or contact Oliver Donelon on 087 9040535. Adult handball training takes place on Monday night at 8pm.
HOME PRODUCERS MARKET
Roundwood Home Producers Market continues in the Parish Hall, Roundwood.  Times 12 noon to 5pm.  We will have home baking, jams, vegetables, crafts, plants and much more.  New members always welcome
ANGEL HEALING
Angel Healing takes place every Monday night at 7.30 in the Parish Centre, Roundwood Village. It is non-denominational. Come along, to a night of Meditation, Relaxation and Spiritual connection, For more information contact Mary 087 9819420
BINGO
Bingo starts up again on October 18th 2015 at 3:00 pm in Roundwood Parish Hall.
LUNCH CLUB
A reminder that the Active Retirement Lunch club will take place on Friday 16th October in Woods & Byrnes, Roundwood at 1.30.
SECOND HAND BOOKS FOR SALE
Second Hand Books now on sale in the Parish Hall. All proceeds go towards the Parish Hall Fund. Huge variety available. We will gratefully accept all donations of books to help our cause
ROUNDWOOD PARISH HALL
The new purpose built Parish Hall in Roundwood is now available for all social events, meetings, parties, christenings, workshops, training courses. These great facilities are now available. For more information contact us on 087-9627527 , 087-3932730 ortheroundwoodparishhall@gmail.com
45 CARD DRIVE
45 card game every Tuesday night in Moneystown Community Centre starting at 8.45pm. Teas served. All welcome.