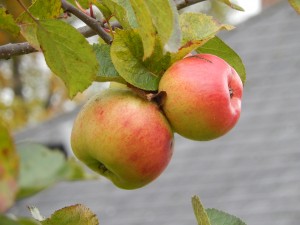 COFFEE DAY
Coffee Day in aid of the Lee Timmons Leukaemia Benefit fund. Friday 9th October in Roundwood Parish Hall from 9.30 onwards.  All Donations gratefully received.  If you can't make it on the day and would like to contribute, donations can be left in with Mary Cullen (087 – 6857833), Catherine Wheatly (087 6507644) or into the Parish Office.  Raffle on the day also.  Join us and support this worthy cause.
 KILMACANOGUE  HISTORY  SOCIETY
Autumn   Programme   2015.October 6th, Living in Synge Country with Nicholas Grene, November 3rd, Glendalough Churches with Chris Corlett & December 1st,Georgian Dublin in Maps with Rob Goodbody in the Glenview  Hotel, Glen of the Downs at 8.30PM (first Tuesday of month)   Entry €3 (members €2) – all welcome
Website:         kilmacanoguehistorysociety.com
SPEZET EXCHANGE
A meeting to discuss organising an trip to Spezet in Brittany as part of the Roundwood – Spezet Twinning Exchange will take place on Tuesday 29th of September at 8:30pm in the Old School. It will be 30 years in 2016 since the original twinning exchange started between the two areas. The folk in Spezet are eager for a group from Roundwood to travel over to celebrate this milestone. All welcome
WONDERLAND THEATRE COMPANY
Theatre company, Wonderland Productions are running an after-school club in Roundwood Parish Hall on Fridays from 3- 4.30pm. The 13 week term will start on Friday September 25th and run until December 18th.  The club is for 7-12 year olds and the children work with Wonderland professionals over the term to create, design and perform their own play. We guide children through the process of creating a story, building characters, performance skills and theatrical elements such as lighting, costume, props and set. We don't use scripts and the children don't have to learn lines, instead we work on character building techniques, group work, improvisation and spontaneity.  The cost is €14 per 90 minute class. Places are kept to 15 max to ensure quality tuition.  Please contact Cliona on 087-4673858 or email cliona@wonderlandtheatre.com to register your child. Please see our Facebook page http://secure-web.cisco.com/19HfH7ouHjFqLhkNY_qwngDqszoGJaekCf66yLegIyzytvgNRb0woSBvGJXi-7W2R16RHj3DeoSopUxmJ54GeTn6vVXscJieEDEdhuYo_w3LWmNmK9n9i56RLyqhysixZsZIeHkGp2fx5Ar6EetDEhZUVi_PV5YgGrIxtSxbBKQg/http%3A%2F%2Fwww.facebook.com%2Fwonderlandproductionsltd for photos of previous clubs and camps.
CAR BOOT SALE
The next Parish Hall Car Boot Sale will be held on Sunday October 11th  for Information and Booking please contact us by email theroundwoodparishhall@gmail.com or by phoning us on 087-9627527 (Ben) or  0876308072 (Bernie). Indoor and outdoor spaces available, Booking is essential as limited to 22 spaces for the indoor tables. Open to stall holders from 10 a.m. open to the public from 12 noon to 5 pm.. Tables can only be held until 11.30 a.m
ROUNDWOOD DANCE
The Roundwood Parish Hall monthly Dance will be held on Friday October 16th with dancing to John Flood from 9 p.m. till late. Teas served, refreshments also available, Raffle prizes. Come along and enjoy a night of waltzing jive.
ROUNDWOOD HISTORICAL SOCIETY
There will be a Lecture On Daniel O Connell, The Liberator on Monday  the 28th of September at 8.30 p.m. in the Parish Hall, Roundwood, Professor Patrick Geoghean , who  is the leading authority on ,Daniel O Connell will give a lecture on O Connell, The Liberator
LOTTO RESULTS
There was no jackpot winner in last week's draw.  The numbers drawn were 1, 20, 22 & 29. There was one match three winner, Lei. Next week's jackpot will be €15,200
HUMPTY DUMPTY
Roundwood Humpty Dumpty Playgroup resumes Wednesday 9th Sept in the Parish Hall from 10 til 11.30am. Come along and enjoy a coffee and a chat, and relax a little while your wee ones enjoy playing.  €2 for Cuidiu members or €3.50 for non-members. All Welcome
WHIST RESULTS
Top Score: Paddy Halligan; Top Gent: Ann Gaffney; Top Lady: Shay Brady; Second Gent: Lucy Molloy; Second Lady: Patricia Byrne; First Half: Jimmy Molloy; Second Half: Mary Pierce; Lowest Score: Monica Brady & Longest Sitting: Anne Pierce.  Raffle prizes were won by Monica Brady, Ann Gaffney, Lucy Molloy Mary Pierce & Shay Brady.  Next whist will be on Wednesday 30th September.
ROUNDWOOD CALENDAR
It's that time of year again when the call goes out for photographs for the Roundwood 2016 calendar. The calendar has been a great success for the last two years and with your help the 2016 version will be just as great. Please email photos that you would like to see grace the walls of Roundwood and beyond to info@roundwood.ie or call 086 8055040 to arrange collection.
CHRISTMAS PARTY NIGHT
There will be a Christmas party night with Red Hurley show on Tuesday 8th December at the Ballsbridge Hotel which will include a four course Christmas dinner and show at a cost of €59 per person.  Please contact Susan at 0404 45276 any evening after 8pm if interested.  All monies must be paid before 15th October.
PROGRESSIVE 45 CARDS
Paddy Halligan is hosting a Progressive 45 Card Game in Roundwood Parish Hall & Centre this Saturday night the 19th of September at 8pm in aid of the Lee Timmons Leukaemia Benefit Fund. All support would be greatly appreciated. Excellent Prize Money. Refreshments served at the interval.
GAA HANDBALL 4 KIDS
Handball training for primary school children will resume on Wednesday 07th October 2015 in Annamoe community centre at 6.15pm for children aged 7-9 and at 7pm for children aged 10-12. There is a purpose built 40×20 handball court in the facility and a new glass backwall was recently installed. For further information call in on the evening or contact Oliver Donelon on 087 9040535. Adult handball training takes place on Monday night at 8pm.
WICKLOW MACRA NA FEIRME
Calling all past members or Roundwood Macra na Feirme. Wicklow Macra na Feirme is hosting a 70th anniversary and awards dinner dance on 26th of September at 8pm in the Arklow Bay Hotel. Dinner and DJ till late, Tickets are €25.00 each. All past, present and non-members are invited.  Guaranteed a great night! Please call Jennifer Hall on 0874482601 for more details and tickets.
DIAMOND BRIDGE CLUB
Kay Plunkett and Maura Gaskin played their cards right for North/South on Monday 14th September 2nd Bridie Nolan and Monica Brady, 3rd Padraigh Gleeson and Gaye McGettigan 4th Teresa Leahy and Marion Davis.   1st for East/West were Ger Lenihan and Paddy O Brien,   2nd Clare Sally and Margaret Byrne and joint 3rd/4th were Catherine McGillycuddy, Gertie Fee, Phil Power and Catherine Halligan.
002 BRIDGE CLUB
1st for North/South on Friday 18th September were June Digby and Monica Brady, 2nd Noeleen Redmond and Margaret Bolger and 3rd Marion Davis and Miriam Coyle.   East/West victors were Bridie Nolan and Maura Gaskin, 2nd Maria Magee and Rowena Brady and 3rd Teresa Leahy and Liz Belton.
MASS OF THE ANGELS
Our Annual Mass of Remembrance will be on Saturday 3rd October at 6.30 p.m.  This special Mass will be for the parents and families of babies who died before birth, at birth, or in infancy, and for those who died in early childhood, youth and young adulthood either in recent years or in the past. We extend a very warm welcome to all parents, families, relatives and friends who have suffered such a loss.
ROUNDWOOD DANCE
The next Roundwood Parish Hall Dance will be held on Friday September 18th Music by The Wicklow Man.
HOME PRODUCERS MARKET
Roundwood Home Producers Market continues in the Parish Hall, Roundwood.  Times 12 noon to 5pm.  We will have home baking, jams, vegetables, crafts, plants and much more.  New members always welcome
ANGEL HEALING
Angel Healing takes place every Monday night at 7.30 in the Parish Centre, Roundwood Village. It is non-denominational. Come along, to a night of Meditation, Relaxation and Spiritual connection, For more information contact Mary 087 9819420
BINGO
Bingo starts up again on October 18th 2015 at 3:00 pm in Roundwood Parish Hall.
SECOND HAND BOOKS FOR SALE
Second Hand Books now on sale in the Parish Hall. All proceeds go towards the Parish Hall Fund. Huge variety available. We will gratefully accept all donations of books to help our cause
ROUNDWOOD PARISH HALL
The new purpose built Parish Hall in Roundwood is now available for all social events, meetings, parties, christenings, workshops, training courses. These great facilities are now available. For more information contact us on 087-9627527 , 087-3932730 or theroundwoodparishhall@gmail.com
45 CARD DRIVE
45 card game every Tuesday night in Moneystown Community Centre starting at 8.45pm. Teas served. All welcome.