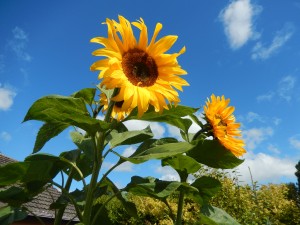 ANNUAL BBQ
Avonmore Game Club will hold its 7th charity fundraiser BBQ  on Sat 4th July in Kavanagh's Vartry House at 6.30pm.  This year again a donation will be made  to Roundwood Senior Citizens and Roundwood National School.  Music in the beer garden with special guests from 9.30 till late with the Roamin' Cadillacs.  Adults €15.00 children, €5 .00.  This  year we have changed the menu slightly and introduced a Hog Roast on a spit plus  BBQ. So for great music and craic come along, your support will be much appreciated. For further information contact 0868569812
CHILDREN'S COMPETITION 
There is still time to enter the comic strip competition for primary school children which is being organised as part of the Roundwood Festival and Pure Mile 2015. Download your comic template and find all the details on www.roundwood.ie/festival-2015/childrens-activities/. Place your entries in the competition box in Roundwood Parish Hall, closing date is 10th of July
WONDERLAND THEATRE SUMMER CAMP
Children can now learn the skills of performance and production from professional theatre company Wonderland Productions; led by Artistic Director, Alice Coghlan with support from Wonderland Actors, Singers, Dancers and Production Crew.  Learn how to write, produce and perform your own piece of theatre.  These immersive 5 day camps for 7 -12 year olds will introduce your child to the crafts of acting, directing, playwriting, stage design, lighting, costume and much more. Each camp ends with a performance of plays, dance and stories that the children have created, performed and directed.   Imagination & Creativity, Performance & Play, Fun & Friends are all central to a Wonderland camp.  We want to come to Roundwood Parish Hall & Centre this Summer from July 6th -10th 2015.  If you are a parent of a child/children aged 7 -12 years and would like them to be involved in a Wonderland Theatre camp in Roundwood this Summer, Please let us know. Here's How! Email you are interested to cliona@wonderlandtheatre.com,  Contact Cliona on 087 4673858. Please check the links below to find out more about who we are and what we do. www.wonderlandtheatre.com
facebook.com/wonderlandproductionsltd
twitter.com/dramawonderland
OLD SCHOOL REUNION
Reunion at the 'Old School' Saturday, 1st August 7.30pm – 9.30pm.  This will be a last chance for all former pupils and teachers of the Old School in Roundwood to come and have a look around the school, which has recently been sold.  In particular, we would like to welcome any past pupils and their families who are now living abroad to come back and share in this occasion, which will coincide with the Roundwood Street Festival (31st July to 2ndAugust), and promises to be a great social weekend in Roundwood village.  We will soon start to gather photos and other mementos from life at the old school so if you have any we can borrow for the occasion it will be much appreciated.  We hope you can come from near and far to join us for this occasion.  Please spread the word as we are eager to ensure all former pupils and teachers know of the event.
BARN DANCE AND BBQ
Moneystown midsummer barn dance and BBQ will take place on Saturday 25th of July from 8pm till late with live music, including the Country Boys and the Roamin Cadillacs.  BBQ on the night and a super raffle also.   All proceeds will go to Moneystown Community Centre. Tickets can be obtained by contacting 086 8378304 or from any committee members
ROUNDWOOD WALK THANKS
We at Roundwood & District Athletic Club wish to sincerely thank everyone who supported our recent Run/Walk & BBQ on 5th June. Your presence added to the atmosphere and helped raise much needed funds for two good causes.  A massive 'THANK YOU' to all those who came (with salad bowls full) and took up duty at their designated stations nice and quietly. There was such an abundance of volunteers performing various duties we could not possibly name them all individually, Even the weather just about behaved for the night!  Donations of attractive raffle prizes was greatly appreciated. This event couldn't have happened in such close proximity to the reservoir without the generosity of the landowner, for this we are truly grateful.  We will be dividing the proceeds between Laura/Lynn Foundation and the Reservoir Restoration Project and will keep you posted on details in the near future.
THANK YOU
Friends of Wicklow Community Services wish to express their sincere thanks to the following Groups:  Diamond Bridge Club and Wicklow Vintage Club for hosting recent fundraising events in aid of our Charity Bridge Night was held in Roundwood Parish Hall Monday 15th June.  A total of €850.00 was raised on the Night, a further €50 donation was received at a later date.  Total amount raised €900.00  Sincere thanks to all who attended and brought Raffle Prizes on the Night. Big thank you to Triona, Gaye, Declan and Thomas for all their hard Work.  Wicklow Vintage Club: Hosted a Vintage Car,  Tractor Run and Fun Day, at Rathdrum Rugby Club on Sunday 14th June.  Thanks to all those who kindly  donated Raffle Prizes, gave cash donations.  Baked cakes etc. All who manned the various stalls etc. and Band on the day. Thanks to Rathdrum Rugby Club for use of their facilities. A nett. Total of €3407.97 was raised.  A huge thanks to everyone who organised the event and helped out in any way to make this Fundraiser a wonderful success.
MONEYSTOWN DANCE
The Wicklow Man will play in Moneystown Community Centre on Friday 10th July from 9.30 pm till 12. Teas served, refreshments also available & door prizes. Come along and enjoy a night of waltzing jive etc. The August Dance will be held on Friday 14 August.
BIG THANK YOU
Claire Chambers wants to thank all for their donations and support for her Charity Skydive in aid of Calary Church restoration. The Church is again fully open for worship, after the four rocking granite pinnacles on top of the belltower were firmly fixed.  The dive was on 20th June, an exhilarating challenge and descent.  The final tally is not yet known but it is currently over €1000. It is not too late to donate if it slipped your mind! It is hoped the dive will pay for at least one of the pinnacles.
ROUNDWOOD A.F.C.
Roundwood AFC recently celebrated their 40th year anniversary with a dinner dance in the Parkview Hotel. It was a hugely successful night and we would like to say a massive thank you to everyone who attended.  A big thank you to our M.C on the night Mr Jim McCabe.  We are holding our Annual General Meeting on the 14th July in Roundwood Parish Hall at 7.30pm sharp. All motions and nominations must be sent in writing to Club Secretary, Ciaran Dunne, 6 Djouce Meadow, Roundwood, Co. Wicklow to be received no later than seven days prior to date of AGM.
PARISH DANCE
The Roundwood Parish Hall monthly Dance will be held on Friday July 17th dancing to John Flood from 9 p.m. till late. Teas served, refreshments also available, Raffle prizes. Come along and enjoy a night of waltzing jive.
MUSIC IN CALARY FESTIVAL
The 2015 Music in Calary Festival takes place between 25 June and 4 July and all concerts start at 8pm.  Wednesday July 1: Lance Coburn will perform piano works by Chopin, Liszt and Prokofiev. Saturday July 4th  Musici Ireland and Michael McHale will play Beethoven's Spring Sonata and Schubert's Trout Quintet.  Tickets are €15 and €12 for concessions. This year, if you pre-book tickets for all 4 concerts, the cost will be €50 and €40 for concessions. To book tickets, please email derekneilson@eircom.net or phone John at (01) 2818146. Music in Calary is supported by Wicklow County Council and FBD Insurance.
LOCAL PERFORMERS
Roundwood Festival 2015 takes place on the August bank holiday weekend. On Sunday the extremely busy Street Festival will take place. This provides an opportunity to showcase our local talent. So would you like to do a short performance, be it singing, dancing, juggling, unicycle, musical assemble or anything in between? For further information or to add your name to the line-up please call Janine on 087 2841604.
CAR BOOT SALE
The next Car Boot Sale will be held on Sunday July 12th  for Information and Booking please contact us by emailtheroundwoodparishhall@gmail.com or by ringing Bernie on 087-3932730 or Ben 087-9627527 Indoor and outdoor spaces available, Booking is essential as limited to 22 tables indoor. Open to stall holders from 8 a.m. Tables can only be held until 10.30 p.m.
WHIST RESULTS
The results of the whist are as follows:- Top Score: Monica Brady; Top Gent: Richie Cullen; Second Gent: Paddy O'Brien; Top Lady: Mary Pierce; Second Lady: Molly Byrne; First Half: Margaret Kennedy; Second Half: Lucy Molloy; Lowest Score: Maura McHugh & Longest Sitting: Ann Pierce.  Raffle prizes were won by Lucy Molloy, Margaret Kennedy, Mary Murphy, Mary Pierce & Molly Byrne.  The next whist will be on Wednesday the 8th July in the Parish Centre.
HURLING TRAINING
U-8/U-10 Hurling Training Hurling training for U-8/U-10 boys & girls takes place every Wednesday evening from 6pm to 7pm at the pitch in Roundwood. For more information contact Aileen at 087 2071703
HOME PRODUCERS MARKET
Roundwood Home Producers Market continues in the Parish Hall, Roundwood.  Times 12 noon to 5pm.  We will have home baking, jams, vegetables, crafts, plants and much more.  New members always welcome
CRAFT FAIR
Calling all Roundwood, Moneystown and local area craft workers! Do you make your own craft jewellery, wood turn, pottery, baskets, etc.? As part of the Roundwood Festival 2015 it is planned to have a craft fair on Sunday 2nd of August. If you are interested in displaying/selling your crafts to a large audience on Roundwood Street Festival Day please email info@roundwood.ie with details of your particular craft or telephone 086 8055040. Priority will be given to craft workers local to the Roundwood-Moneystown area.
ANNAMOE CENTRE
If you wish to get the basic lessons on how to play tennis come along on Saturday mornings to the new Tennis Court at Annamoe from 11 to 1 o'clock and join in the fun.
SET DANCING
Set Dancing on Thursday nights in Kavanagh's Lounge from 9pm til 11am with live music.   Beginners and visitors to the area are always welcome.  Great social night for €5!  Fun family Ceili for all ages in Annamoe centre at 8pm next Friday evening 29th May. Start your bank holiday weekend with some exercise and fun!
ANGEL HEALING
Angel Healing takes place every Monday night at 7.30 in the Parish Centre, Roundwood Village. It is non denominational. Come along, to a night of Meditation ,Relaxation and Spiritual connection. For more information contact Mary 087 9819420
SECOND HAND BOOKS FOR SALE
Second Hand Books now on sale in the Parish Hall. All proceeds go towards the Parish Hall Fund. Huge variety available. We will gratefully accept all donations of books to help our cause
ROUNDWOOD PARISH HALL
The new purpose built Parish Hall in Roundwood is now available for all social events, meetings, parties, christenings, workshops, training courses. These great facilities are now available. For more information contact us on 087-9627527 , 087-3932730 or theroundwoodparishhall@gmail.com
 45 CARD DRIVE
45 card game every Tuesday night in Moneystown Community Centre starting at 8.45pm. Teas served. All welcome.