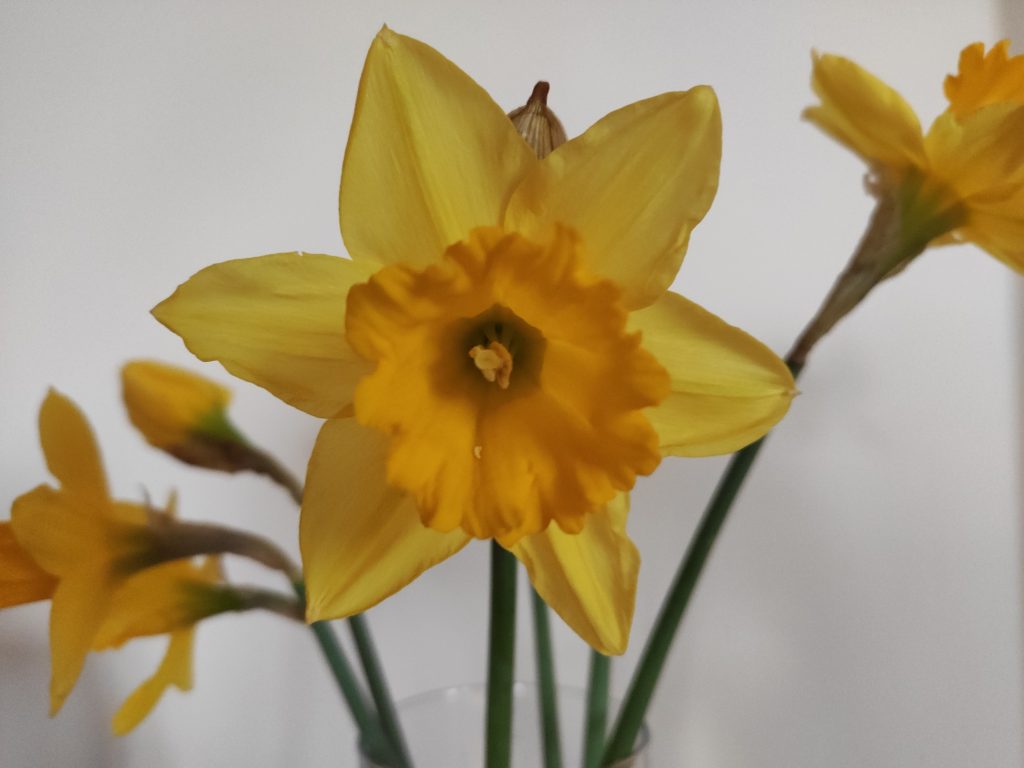 DAFFODIL DAY
There will be a collection for Daffodil Day outside Roundwood Church on Saturday evening the 18th of March and outside Moneystown Church on Sunday morning the 19th of March. Thank you for your continued support. L
LOTTO

Results of the draw held on March 12th. There was no jackpot winner. The numbers drawn were 5, 17, 22 & 30. There were seven match three winners, John Byrne, Gerry Ellis, Luke Devlin, Imelda Turner, Gillian Kennedy, John Doyle, Liz and Ollie. Next week's jackpot will be €28,300.
CEILI MÓR
Ceili Mór in Roundwood parish hall on Thursday, 16th March at 9pm. Everyone invited. No need to go to Dublin for your Irish night out. Come join us for Ceili and set dancing, singing, music and lots of craic on St Patrick's eve.
BRIDGE RESULTS
Results from 6th March. North / South. First: Maria Magee and Triona Woodroofe. Second: Gertie Fee and Monica Brady. East / West. First: Ger Lenihan and Paddy O'Brien. Second: Teresa Leahy and Marion Davis. Well done to all.

KNOCK PILGRIMAGE
Divine Mercy Sunday. There will be a pilgrimage to Knock on Sunday 16th April 2023. Leaving Rathdrum square at 7.30am, via Moneystown, Roundwood Church at 8am. The cost is €80 pp including breakfast, dinner and bus all money to be paid by 10th April. To Book Contact Susan O'Neill at 087 627 3032.
SOCIAL WHIST
Next whist will be held on Wednesday March 15th at 8pm in the Parish Hall.
BINGO
Senior's Bingo Sunday March 19th at 3pm in Annamoe Centre. All welcome.
ACTIVE RETIREMENT
Active Retirement Easter Lunch Friday 31st of March. Call Mary on 087 6595381 if interested, as there are limited places.
PILGRIMAGE
Pilgrimage Medjugorje: April 22nd 2023, for a week, and October 4th 2023 for a week. Accompanied by Spiritual Director. Cost of both dates € 799.00. Insurance is optional. For more information and booking: Contact Group Leader – Mary King on 087 2185067
45 CARD GAME
45 Card Game every Tuesday night in Moneystown Community Centre starting at 8pm. Teas served. All are welcome.
LOCAL NOTES
If you have an item or news that you would like to include in the Roundwood Notes contact Margaret Bolger the email address is mgtbolger@gmail.com