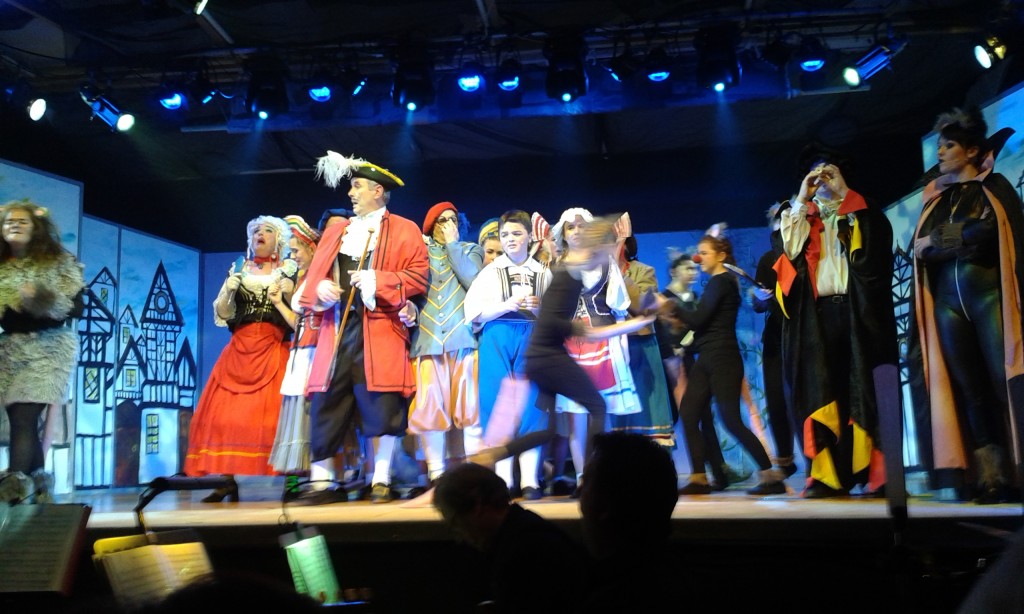 PANTO AUDITIONS
Roundwood Variety Group Auditions/Workshops for our Production of Robin Hood in 2020 will take place in the Parish Hall Roundwood on Tuesday night  24th September.  For children from 8 years up auditions are 7pm until 8.30.p.m. The Adults and 1st Year Student auditions are from 8.30 till 10 p.m. and also on Thursday night 26th of September from 8pm until 10 p.m. The parents of the children who wish to be involved in the Panto are requested to attend a short meeting at 7 p.m. on 24th September in the Parish Hall. If you have any questions please contact Kathleen 0868046961.
 STORY TELLING
Story telling will take place in Annamoe Centre on Friday 13th at 8pm. All are welcome.
LUNCH CLUB
A reminder that the Active Retirement Lunch club will take place on Friday 13th September in Byrne & Woods Roundwood at 1.30pm. Please let Molly at 0404 45407 or May at 0404 45178 know if you are interested in going.
BRIDGE
Diamond Bridge Club reopened on Monday 11th September in Roundwood Community Hall.  Visitors and new members always welcome.  Anyone interested in learning this amazing game please contact Gaye on 0868646874 who hopes to start lessons for beginners mid to late September.  OO2 Bridge Club resumes on Friday 13th in Roundwood Community Hall and once again visitors and new members always welcome. Any other queries please contact Gaye 0868746874 or Triona 0877630968.
BOWLS
Bowls in Moneystown Community Centre starting on Monday 9th September at 8pm and every Monday night thereafter.  Beginners very welcome. Hope to see you there.
ACTIVE RETIREMENT HOLIDAY
The bus will leave Roundwood for our trip to Letterkenny on Monday 16th September at 10a.m.  Four places are available for this trip if anyone is interested.  Please contact Molly at 0404 45407 or Betty at 01 2818703 if you would like to avail of them.
SUNSHINE FITNESS
Sunshine Fitness will be starting 'Baby and Me', 'Golden Oldies' (for aged 65+) and 'Curvy Whirlies ' (for plus size women) fitness classes in the parish Hall from September 17th.  Please contact Caitríona on 0876035780 for more information.
THURSDAY YOGA
Yoga classes will resume on Thursday 12th September from 7:30pm to 9:00 p.m in Roundwood Parish Centre. They will run continuous each Thurs. till end of November.  Class will include: Asana-Physical exercises to stretch and strengthen body.  Pranayama-Breathing exercises.  Relaxation- Release of tension.  Meditation- to induce stillness of body and mind and beyond.  Cost: 10 euro per class with a commitment of euro 50 due on first night.  Contact Anne Marie on 086 8367578
MAYO MUSIC BREAK
A six day music break tour to Westport takes place on Sunday 20th October and will leave Roundwood Parish Hall at 9a.m. and will return on Friday 25th October.  There will be music on Sunday night with Robert Mizzell, Monday, Ger Long, Tuesday, Stuart Moyles, Wednesday, Carmel McLaughlin, & Thursday Declan Nerney.  There will be visits to Achill IslanD, Galway, Doogh Lough Valley & Leenane with a free day on the Wednesday.  All in price for dinner, bed & breakfast is €425 per person sharing with €90 single room  Deposit of €200 to be paid as soon as possible to book your place.  All remaining monies to be paid no later than 20th September to Susan at 087 6273032
ROUNDWOOD A.F.C AGM
Roundwood A.F.C is having their AGM on 12th September in their clubhouse at Vartry grounds at 8pm.  All motions and nominations to be sent to the Club Secretary – Noel Kenny, Tomriland, Roundwood in writing prior to the AGM.  All new members very welcome.
WHIST
The next whist is on this Wednesday 11th September in The Parish Centre.
MENS SHED
Roundwood Men's Shed: The Shed is open every Tuesday from 10 a.m. to 12 noon  at Pat Carr's place in Knockraheen. With all the cake and biscuits it may not be the best place to 'shed' a few pounds but we are learning to control our intake of sugary 'stuff'. Of course there are very healthy vegetables available in our garden. So you will be assured of a very warm welcome if you are free to drop in. Ring 086 8650588 for further information.
LOTTO
There was no winner of the lotto jackpot last week.  The numbers drawn were 2, 5, 14 & 27 There were seven match three winners Rose Taylor, Geraldine Harmon, Olive Dol, Roan Hayes, P.J. Byrne, J.R. & C Fox. Next weeks jackpot will be €13,900.
MARKET
Roundwood Market continues with the usual produce and new hours. Now open every Sunday from 12 noon until 4pm. New members welcome. Contact Jacinta 0860722851
BADMINTON
Roundwood Badminton resumed in Aras an Tochar after the summer break on Monday 2nd September at 7.30pm and continues every Monday and Wednesday throughout the winter months.  We hope to see all our members back in form for another season and also would love to see any new people who would like to join us, Social members are very welcome.
Don't worry if you don't have a racket, one can be supplied on the night.
ROUNDWOOD DANCE
There will be a dance in Roundwood Parish Centre on Friday 20th September with music by The Wicklow Man.  All are welcome
MUSIC IN CALARY
Music in Calary on Sunday 15 September at 8 pm, the Delmaine String Quartet together with Michael James Ford, Clodagh Mooney and Elliott Moriarty will perform Magic in My Eyes. This is an an exploration in words and music of one the most complicated romances in literary history – Thomas Hardy's marriage to Emma Gifford, which went from early rapture to ultimate estrangement, but which inspired some of the greatest love poetry in the English language.  Magic in My Eyes charts the course of this turbulent love story through Hardy's verse and journals, along with Emma's letters and recollections. The Delmaine Quartet have selected music that reflects this complex emotional landscape, drawn primarily from the lyrical, multi-layered chamber works of the brilliant, yet relatively unknown English composer, Frank Bridge (1879 -1941)  Tickets are €18 and €15 for concessions and, for further information or to book tickets, please ring John at (01) 2818146 or email 
derekneilson@eircom.net
SET DANCING
Our weekly set dancing sessions continue in Kavanagh's Lounge All are always welcome – whether you have ever or never danced before…. Session starts at 8.30 til 10.30 and cost is still only €5 for a good night of exercise.
ROUNDWOOD CANCER SUPPORT
The Roundwood Cancer Support centre is now up and running and is open in the Parish Centre on Monday, Wednesdays and Fridays from 10a.m until 1pm.  Please feel free to pop in for a chat we will be happy to help.  If anyone needs to make any enquiries outside these hours please telephone our confidential phone number 087 6062072
SET DANCING
Set dancing in Kavanagh's every Thursday night from 9 until 11pm
AN TÓCHAR GAA
Alex Grey, PSquared Performance, is on hand to guide you through your fitness programme in the An Tóchar Fitness Centre.  Call up or ring Alex to join any of the classes or to discuss personal training.
https://www.facebook.com/psquaredperformance
45 CARD GAME
A 45 Card Game takes place every Tuesday night in Moneystown Community Centre starting at a new time of 8. pm for the winter months beginning on the 30th October  Teas served. All are welcome