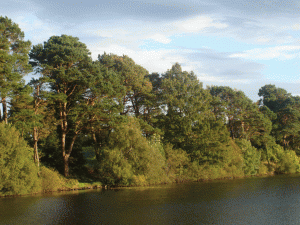 Pure Mile
The Roundwood Village Pure Mile stretches from Sinnott's Corner along the Newtown Road and then on to the Slí na Sláinte walk on the Knockatemple side. There are great plans envisaged for the area but the support of the residents and neighbours are needed to make it happen. Please come along to the next short meeting which will take place at 7:15pm on Monday the 11th of May in Roundwood Old School. All residents and non-residents welcome.
SET DANCING
Welcome back to our weekly Thursday night sessions from 9pm until 11pm in Kavanaghs lounge.  For any enquiries phone 087 2121522.  The O'Kane family will be providing the music until the end of May.  We couldn't make it easier and all for €5. Visitors to the area and beginners are always welcome. If you would like a quick lesson on the steps before the session begins just give Sheila a call on 087 2121522.
BINGO
Fun Bingo will take place on in the Parish Hall on Sunday 17th May from 3pm.  Family members and friends are more than welcome to attend.  €5 per book and great raffle prizes.  Come along and enjoy
BLESSING OF GRAVES
The blessing of the graves in Glendalough cemetery will take place on Saturday 16th May at 8pm and in Laragh Cemetery on Saturday 23rd May at 7.45pm.
ROUNDWOOD DANCE
The Monthly Parish dance will be on  Friday 15th May in Roundwood Parish Centre with music by The Wicklow Man.
CLOTHES COLLECTION
There will be a Clothes Collection on Thursday evening 14th May 2015 from 6.30pm to 8.30pm. Please drop your bags into Roundwood National School. Items accepted include clothes, shoes, belts, handbags and accessories. Items not accepted are carpets, pillows, duvets and curtains. All proceeds will go towards the Roundwood National School building fund.
LUNCH CLUB
A reminder that the Active Retirement Lunch club will take place on Friday 29th May in The Roundwood Inn at 1.30pm.
ACTIVE RETIREMENT
Roundwood Active Retirement have been invited by Wicklow Active Retirement to an evening of entertainment on Thursday 21st May. A bus will be provided and will leave Roundwood at 11.30a.m.  To book your place please contact Betty Cullen or Molly Byrne.
ROUNDWOOD HISTORICAL SOCIETY
Roundwood Historical Society's next lecture will be by Cliodhna Ni Lionain on County Wicklow's Rock Art and her website on this will be launched by Professor Muiris O'Sullivan (Professor of Archaeology at University College Dublin). The lecture will be held in The Parish Centre, Roundwood at 8.30 pm on Monday May 25th. Further information from (01) 2818146 or email derekneilson@eircom.net
ANNUAL BRIDGE NIGHT
Roundwood Parish hall are holding their annual Bridge fundraiser night on Monday May 18th at 8 p.m.
MONTESSORI PRE-SCHOOL
Enrolments now for September, 2015 two and a half to five year olds.  Free E.C.C.E places still available.  For further information please contact Marie at 087 2892204 or 01 2818249.
LOTTO RESULTS
There was no jackpot winner in last weeks draw. Numbers drawn were 12, 22, 27 & 30  There were two match three winners, J & S Hamilton & Mick Timmons.  Next weeks jackpot will be €9,500
HOME PRODUCERS MARKET
Roundwood Home Producers Market re-opened on Sunday 29th March in the Parish Hall,  Roundwood.  Times 12 noon to 5pm.  We will have home baking, jams, vegetables, crafts, plants and much more.  New members always welcome
ROUNDWOOD PRE-SCHOOL
Roundwood Community Pre-School Open -Evening for Parents for  2015/2016 will take place on Tuesday 19th May.  For further information, please contact Ellen at 086-8343286.
CAR BOOT & BOOK FAIR
Roundwood Parish Hall are holding their next Car Boot sale and Book Fair on June 14th for Information and Booking please contact us by email theroundwoodparishhall@gmail.com or by ringing Bernie on 087-3932730
ATHLETICS
Well done to all our athletes that competed in the Wicklow Athletics County Championships on Friday 1st May in Charlesland,Greystones.. Everyone trained very hard and did very well at this event!  Field results to follow next week. Track results: Boys U8 200m 1st Jack Leacy, 2nd Ben Daly, Boys U 11 1500m 3rd Cameron Brady, Boys U 14 1500m 2nd Darragh Fee, Boys u14 200m 2nd Jordan Brady, Masters 200m 2nd Michael Heatley, Girls U8 200m 1st Maria Hassett 3rd Hannah Fox, U10 400m 1st Chantelle Heatley, 2nd Orla Fee, U11 500 2nd Charlotte Pelz Olufade
MUSIC IN CALARY
The first concert of the 2015 season in Calary Church will be on Saturday May 23 at 8.00pm and will  feature 'A Handful of Singers', conducted by Christopher Finch. They are coming to Ireland especially to perform in Calary and it is a wonderful opportunity for Wicklow music lovers to hear this magnificent choir. Tickets, which are €15 and €12 for concessions, are available from (01) 2818146 or email derekneilson@eircom.net
DIAMOND BRIDGE CLUB
4th May saw Catherine McGilycuddy, Gertie Fee, Phil Power and Catherine Halligan share 1st place for North/South, Margaret and Molly Byrne were 3rd.  Monica Brady and Bridie Nolan were 1st for East/West whilst Nancy O Brien, Brid Clancy, Anne Kennedy and Marie Kavanagh shared 2nd/3rd.  All bridge players please note a Bridge Charity night in Aid of Roundwood Community Hall will be held on Monday 18th May starting at 8pm sharp in Roundwood Community Hall.  Entry including supper is £10 and there will be a raffle on the night.  Your support would be greatly appreciated and NO Partner is required.
002 BRIDGE CLUB
Margaret Bolger and Noeleen Redmond finished the official season as they started in January by taking 1st place by a large margin on Friday 8th May over 2nd place June Digby and Monica Brady, 3rd place went to Kitty Heslin and Kay Plunkett whilst Seramus Kennedy and Jim McNamara were 4th.  1st for East/West  were Molly Byrne and Rachel Judd, 2nd Maura Gaskin and Bridie Nolan, 3rd Paddy O Brien and Ger Lenihan and 4th Gertie Fee and Jane Cronin.  League winners for this season were joint 1st Ger Lenihan , Paddy O Brien and Noeleen Redmond, 4th June Digby and 5th Margaret Bolger.  Congratulations to all members and many thanks for your continued support.  Bridge will continue in Roundwood for the next few weeks and the club is now open to all Bridge players. Time 9.45am, no partner required and all grades welcome.
WHIST
The next whist will be on tonight Wednesday 13th May in The Parish Centre.
CRAFT FAIR
Calling all Roundwood, Moneystown and local area craft workers! Do you make your own craft jewellery, wood turning, pottery, baskets, etc.? As part of the Roundwood Festival 2015 it is planned to have a craft fair on Sunday 2nd of August. If you are interested in displaying/selling your crafts to a large audience on Roundwood Street Festival Day please email info@roundwood.ie with details of your particular craft or telephone 086 8055040. Priority will be given to craft workers local to the Roundwood-Moneystown area.
HUMPTY DUMPTY
Roundwood Humpty Dumpty Playgroup is on this Wednesday from 10am til 11.30am in the Parish Hall. There are toys galore to keep the little ones busy and plenty of good company and tea for everyone else!  €2/€3.50 for Cuidiu members/non-members All Welcome
ANNAMOE CENTRE
Annamoe tennis court is available for use click on to Jamie Stafford website to book for coaching  or you can hire by the hour It is €5 for two hours and €8 Euro for four you can contact 086 8188499 or 087 6191500
ROUNDWOOD A.F.C. DINNER DANCE
Roundwood AFC are celebrating their 40th anniversary with a dinner dance at the Parkview hotel, Newtownmountkennedy on the 12th June at 7.30pm. Music by: Just Us and DJ till late. Tickets are €20 for three course meal. Please contact Jason Walsh for tickets at 086 3841027
ANGEL HEALING
Angel Healing takes place every Monday night at 7.30 in the Parish Centre, Roundwood Village. It is non denominational. Come along, to a night of Meditation ,Relaxation and Spiritual connection, . For more information contact Mary 087 9819420
SECOND HAND BOOKS FOR SALE
Second Hand Books now on sale in the Parish Hall. All proceeds go towards the Parish Hall Fund. Huge variety available. We will gratefully accept all donations of books to help our cause
ROUNDWOOD PARISH HALL
The new purpose built Parish Hall in Roundwood is now available for all social events, meetings, parties, christenings, workshops, training courses. These great facilities are now available. For more information contact us on 087-9627527 , 087-3932730 or theroundwoodparishhall@gmail.com
45 CARD DRIVE
45 card game every Tuesday night in Moneystown Community Centre starting at 8.45pm. Teas served. All welcome.