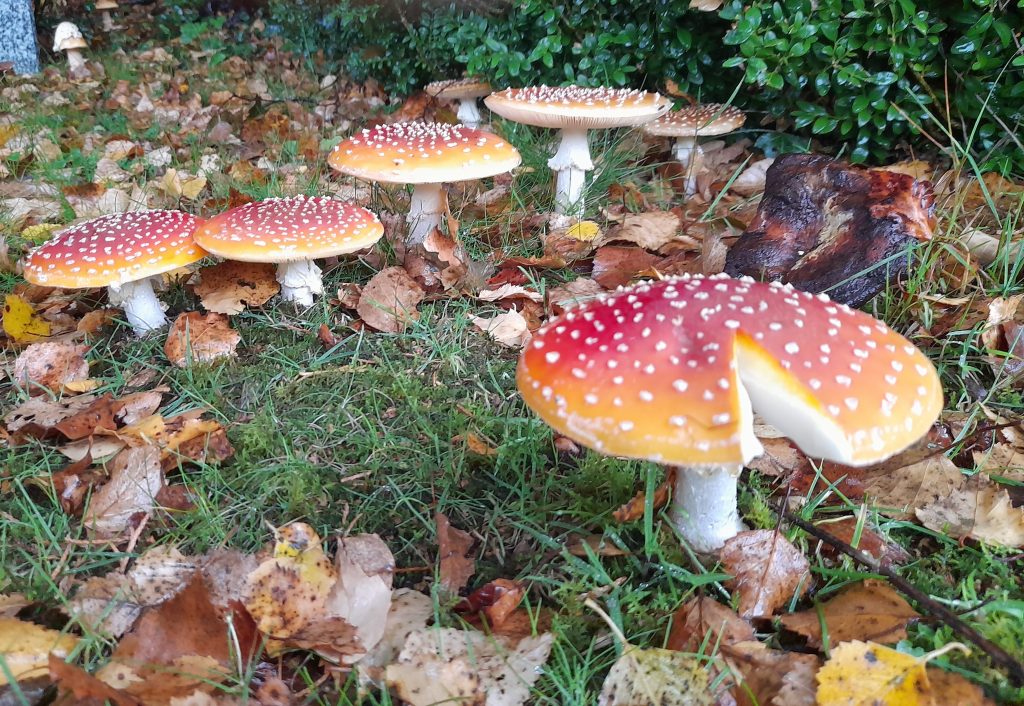 JOURNAL LAUNCH 
The Roundwood and District Historical and Folklore society are proud to announce the launch of their 2023 journal. The local poet and author, Jane Clarke will launch our 32nd journal on the 18th of November in the parish hall at 8pm. All are welcome. Journal 32 will be available on the night as well as many back copies of previous journals. Join us for refreshments afterwards.
PARISH SALE OF WORK 
The Sale of Work takes place on Sunday 3rd December from 12-4pm at the GAA complex. To make this event possible, we are looking for the following donations. Bottles for the bottle stall e.g. Wine/Spirits/Minerals. Home Baking/Produce for the Home Produce Stall. Toys in good working order for the Toy Stall. Good quality Bric A Brac.
Donations can be left with Maureen in the Parish Office Monday – Thursday 8.45am – 12.30pm. If you can volunteer an hour to help set up on the Saturday morning or help with the clean up on the Sunday evening it would be very much appreciated. Any queries please contact Liz 087 6736066
THE CREAM CAKE 
A play "The Cream Cake", a comedy in 2 acts written by Don Ferguson will take place in Roundwood Parish Hall on Friday 10 November and Saturday 11 November at 7.30 pm (doors open at 7 pm). There will also be music by Roundwood Ukulele Group and local musicians. Admission is €10 (€5 for children). This promises to be wonderful night's entertainment.  To book tickets contact Deirdre (086 894 5899)
COMMUNITY COUNCIL AGM 
The Roundwood & District Community Council AGM will take place in the Roundwood Parish Hall on Monday the 13th of November at 8pm. All members of the community are most welcome.
LOTTO 
Results of the draw held on Sunday 6th November. There was no jackpot winner, the numbers drawn were, 1, 6, 22 & 29. There were four match three winners. Margaret Byrne, Tara Power, Kate Linane and Joan Whelan. Next week's jackpot will be €13,900.
SOCIAL WHIST
Next Whist Wednesday 8th November at 8pm in the parish hall.
ANNAMOE BOWLS
A reminder that Bowls takes place every Tuesday in Annamoe Community Centre at 8 pm. New members always welcome. Entry €3 per person. A great way to meet new friends, take up a new hobby and participate in competitions.
ACTIVE RETIREMENT
Roundwood Active Retirement Bingo Sunday 19th November.  This will be the last bingo for 2023. We will return in February 2024. Christmas Active Retirement Lunch is fully booked out.
MEN'S SHED 
Roundwood Men's Shed: The shed is open on Tuesdays between 10 and 12 and is located at Pat Carr's place in Knockraheen (A98AH02). Our agenda is wide and varied – a bit like 'whatever you're having yourself'. Mostly though, the shed is about listening and caring and sharing. Our meetings begin with some gentle exercises for those so inclined. But the tea and chat with cake and biscuits is an integral part of what we are all about.
MOBILE LIBRARY
Wicklow County Council Mobile Library will be in Roundwood Village on Thursday November 16th from 10am until 11.15am and also from 2.10pm until 4.30pm. Come along and join the library. It's a free service and is a fantastic way to pick up any book that suits your reading interests.
45 CARD GAME
45 Card Game every Tuesday night in Moneystown Community Centre starting at 8pm. Teas served.  All are welcome.
LOCAL NOTES 
If you have an item or news that you would like to include in the Roundwood Notes contact Margaret Bolger the email address is mgtbolger@gmail.com. Items for the notes must be emailed by Sunday night to be in time for the paper.