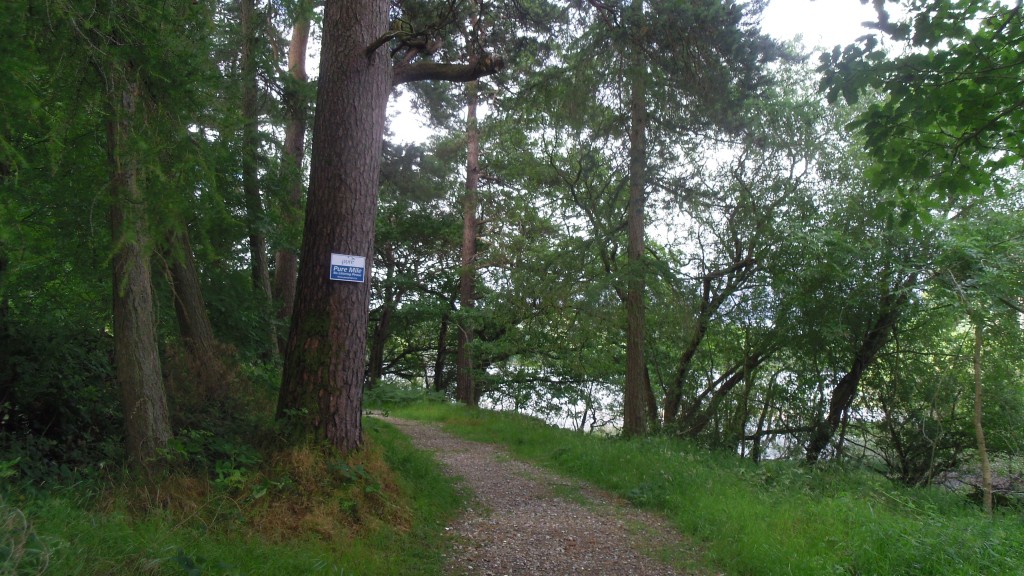 PURE MILE COMPETITION
Entries are now open for the PURE Mile competition 2021. The Pure Mile is the perfect opportunity for communities and groups who want to make a positive contribution to their locality and environment and assists people in improving and enhancing the place they live or recreate in. Special interest groups such as, walking groups, cycling groups, scout groups, businesses, and organisations, can adopt a mile, or miles of road, in the Wicklow/Dublin Uplands and help Pure to Clean Up The Uplands.
Pure provide all groups with Pure Mile signage, Pure Mile bags, gloves, litter pickers and Pure Mile high-vis vests, and we also remove all of the rubbish collected by the groups. In Miles where very little physical management is required, groups can focus on local research, or, on initiatives to increase awareness and appreciation of the area to the wider community.
Despite the Covid Pandemic this year hundreds of organised litter picks and cleanups, with the removal of thousands of bags of rubbish from the environment took place (socially distanced of course!). Without the dedicated, motivated, energetic, enthusiastic, and goodwill, of the thousands of Pure Mile Volunteers, hundreds of tonnes of illegal dumping and litter would still be sitting on the landscape.
If you fancy taking part or would like further information please check out the PURE Project website http://www.pureproject.ie/the-pure-mile/
HISTORICAL JOURNAL LAUNCH
Roundwood Historical Society announces the launch of their annual Historical Journal, the 29th in the series since the Society was launched in 1987. The Award winning poet, Jane Clarke, will officially launch the Journal on Saturday,14th November. Owing to COVID19 restrictions the Journal will be launched this year via video on the Society's website www.roundwoodhistoricalsociety.ie also on our facebook page – facebook.com/roundwoodhistoricalsociety/
The Journal contains many interesting articles on local history, heritage, folklore and archaeology. Local poets are also featured, including a poem – The Pit Ponies of Glendasan – by Jane Clarke recalling the mining heritage of the Glendasan,Glendalough and Glenmalure Valleys. Featured this year are seventeen articles, all by local people, ranging from Beekeeping in County Wicklow to The Golden Jubilee of Moneystown Church, Life at Darcy's Forge and a fascinating insight to the life of the All Ireland ploughingchampion, Peter Byrne.
The Journal, priced €10, will be on sale at the following outlets from Saturday, November 14th.
Roundwood – Keeley's Hardware, Centra, Keith Grant Butchers, Sugar Mountain Cafe,
Laragh – Mc Coy's Store and Filling Station
Newtown – The Post Office and Eugene's Stores
Wicklow – Bridge Street Bookshop
The Journal can also be purchased at www.roundwoodhistoricalsociety.ie
ALONE HELPLINE
ALONE, the organisation that supports older people is operating a national support line and additional supports for older people who have concerns or are facing difficulties relating to COVID-19 (Coronavirus) in Ireland. Contact ALONE on 0818 222 024 if you have concerns about your own wellbeing, or the wellbeing of an older person you know. Further information can be found on www.alone.ie.
LUGGALA ESTATE
In line with the new Government Covid-19 restrictions, there will be no access to Luggala Estate from Thursday, October 22nd until Tuesday 1st
December. Access will be reviewed at that date in line with any new government guidelines.
PARISH OFFICE
Due to Level 5 Restrictions the Parish Office is closed until further notice. If you require a Priest – Fr. Owen is available on 01 2818149 and Fr. Derek Doyle (Rathdrum) is available on 0404 46229
ROUNDWOOD CANCER SUPPORT

Roundwood Cancer Centre is closed for the time being due to the recent Covid restrictions. Hospital pick-ups and drop off will still continue. For further information please phone 087 6062072 or check out our Facebook page https://www.facebook.com/roundwoodcancersupport
ROUNDWOOD MARKET
The Market is now closed due to Covid restrictions but will be open on 6th, 13th and 20th December.
COVID HELPLINE
The Wicklow County Council's COVID-19 Community Call Helpline is still operational between 9am – 5pm every day, 7 days a week. Our team of dedicated staff are here to help the elderly and vulnerable people who need urgent assistance at this time. FREE Phone: 1800 868 399TEXT: 087 245 687. Email: CovidSupport@wicklowcoco.ie
LOTTO
The lotto has been suspended for the moment.
LOCAL NOTES
If you have an item or news that you would like to include in the Roundwood Notes contact Margaret Bolger the email address is mgtbolger@gmail.com