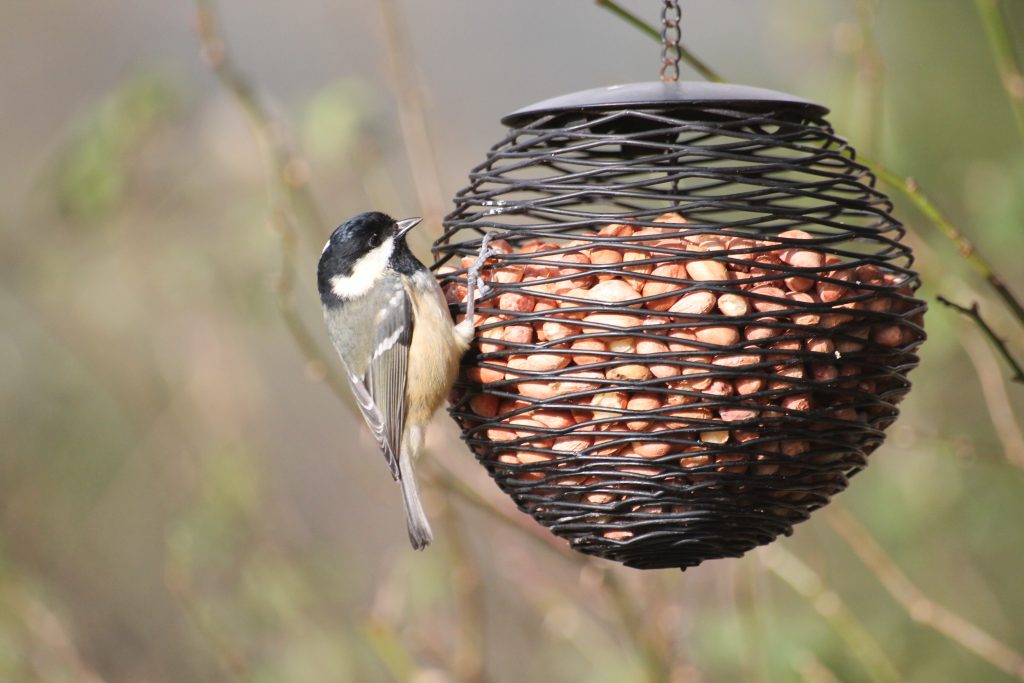 MOONLIGHT WALK
The eagerly awaited Moonlight Walk has been rescheduled  for the 21st April 2018.  So make sure you pop the new date in your diary! Registration will take place at Kavanaghs, Vartry House from 6:30pm.  Sponsorship cards and further information can be found at wicklowhospice.ie and roundwood.ie.  Looking forward to see you all there.
HISTORICAL SOCIETY
The next talk in the Roundwood Historical Society's 2018 Series will take place on Tuesday, April 10th at 8pm in the Roundwood Parish Hall.  The title of the talk is "The story of Josephine Heffernan's Bracelet" and will be given by historian Brian White. Brian is Chairperson of Bray Cualann Historical Society and was directly involved in the detective and research work required to solve the mystery of the bracelet.  Brian will discuss Josephine Heffernan, who had established two careers before deciding to go to America, where she joined the US Army as a nurse and served with distinction in WW1.  In 2002 her WW1 bracelet was found in a schoolyard in Rimacourt, France, which sparked a 15 year global wide investigation generating a lot of press and TV coverage in Ireland and France including the History Show which was aired on the 18th November 2017.  We look forward to seeing you on Tuesday 10th April at 8pm. The entrance fee for members is €3 and for non-members is €5 – payable at the door.
TIDY TOWNS CLEAN-UP
The next Roundwood Tidy Towns Clean-up will take place on Saturday the 7th of April. Feel free to clean up along your road or estate or if you would like some company join the volunteers at the Old School from 8am. A limited number of litter pickers, gloves, etc. are available by calling 086 8055040. All willing hands welcome!
COMMUNITY COUNCIL
The April meeting of the Roundwood & District Community Council will take place at 8:30pm in Roundwood Parish Hall on Monday the 9th of April. All welcome.
DIAMOND BRIDGE CLUB
Monday 26th March saw Nancy O Brien and Gertie Fee take 1st place for North/South, 2nd Molly Byrne and Rachel Judd, and 3rd  Clare Sally and Margaret Byrne.  1st for East/West once again  were Ger Lenihan and Paddy O Brien, 2nd Bridie Nolan and Phil Power and 3rd place went to Pauric Gleeson and Seamus Kennedy. 
002 BRIDGE CLUB
Our Easter winners for North/South were Monica Brady and June Digby . 2nd Nancy O Brien and Triona Woodroofe and 3rd place went to Marian Davis and Catherine Halligan.   East /West winners were Judy Skates and Maria Magee, 2nd Paddy O Brien and Ger Lenihan and 3rd place went to Gertie Fee and Jane Cronin
HOME PRODUCERS RE-OPEN
Roundwood Home Producers Market re-opened on Sunday 25th March from 12  noon till 5pm. Come for your home baking, crafts, plants, vegetables and more.  New members always welcome or 087 2506785
WHIST RESULTS
The results of the whist are as follows:- Top Score: Ann Wolohan, Top Gent: Margaret Kennedy; Second Gent: Jimmy Molloy & Mick Whelan; Top Lady: Kitty Kennedy; Second Lady: Catherine Doyle; First Half: Mary Pierce; Second Half: Magdaline Kennedy; Lowest Score: Shay Brady & Longest Sitting: Marie Magee.  Raffle prizes were won by Magdaline Kennedy, Tiney Shortt, Pat Fisher, Margaret Kennedy & Monica Brady.  The next whist will be Wednesday the 11th April in The Parish Centre, Roundwood
JENNYS PRE-SCHOOL 
Jenny's Pre-School is now accepting enrollments for September 2018/2019. If you require any further information please do not hesitate to contact Jenny on 0868766301 or email us on jennyspreschoolmoneystown@gmail.com, or call into the Pre-School for an application form any morning.
MUSIC IN CALARY
The provisional list of concerts for the Music in Calary 2018 series has been sent to those on the email list. If you would like to know what is coming up this year, please contactderekneilson@eircom.net
MEDJUGORJE
Pilgrimage To Medjugorje October 10th for seven nights.  Cost €669.00 which includes Flights ( Aer Lingus) Insurance, Half Board in house beside Church.  Transfers to and from Medjugorje  Local Guides throughout the week all English speaking headed up by Senior Guide Philip Ryan from Dublin.  Philip is a very experienced Guide who has spent many years in Medjugorje.  Pilgrimage accompanied by Spiritual Directors Fr Pat Madden and Deacon Pat O'Connell Early booking offer of € 100.00 off price if booked and paid in full by December 8th For more information / booking contact Mary King on 087 2185067
LOTTO RESULTS
There was no jackpot winner in last weeks draw.  The numbers drawn were. 10, 16, 23 & 29  There were two match three winners, Joey O'Brien & Ruby Vigors  Next weeks jackpot will be €13,000
ANGEL HEALING
Deep Relaxation, Peace, Angelic Guidance and Hands on Energy Healing is what you will experience on Monday evenings in the Parish Hall Roundwood at 7.30. So make that decision to look after yourself, your well being and join us there. Looking forward to welcoming you.  For more information contact Mary 0879819420.
KNOCK
There will be a pilgrimage to Knock on Sunday 8thApril, 2018 for Divine Mercy Sunday.  Bus willleave Laragh 7.45am and Roundwood at 8a.m  Price of €65 includes breakfast, dinner & bus.  Please contact Susan at 087 6273032 to book a seat.  Money in full before 15th March, 2018.
ROUNDWOOD DANCE
Next Roundwood Parish Hall Dance Friday 20th April with music by Jimmy Hogan
CEILI DANCING LESSONS
Adult ceili dancing classes are held every Wednesday night in the parish hall from 8 to 9pm. Learn to solo dance and also group dances under the tuition of Aoife, Cian and Eimear and have great fun learning.
MORNING BADMINTON
Tuesday morning badminton continues from 9.30am – beginners always welcome. Some rackets are available.
MATHS LESSONS
Rebecca Delamere will be running Maths classes for Secondary School students in Roundwood Parish Hall.  Classes will be available for 1st to 6th year students and are designed to focus on common areas that students struggle with.  Guaranteed small class sizes and places are limited.  For further information, please contact Rebecca on 0860650129 or RebeccaDelamereMathsLessons@outlook.ie.
WALKING CLUB
The Roundwood Whizzers Walking Group are back in action every Wednesday evening meeting at 7pm at the Coach House car park. Everyone welcome to walk at your own pace for approximately 1 hour in and around Roundwood village
AN TÓCHAR GAA
Alex Grey, PSquared Performance, is on hand to guide you through your fitness programme in the An Tóchar Fitness Centre.  Call up or ring Alex to join any of the classes or to discuss personal training. https://www.facebook.com/psquaredperformance
45 CARD GAME
A 45 Card Game takes place every Tuesday night in Moneystown Community Centre starting at a new time of 8 pm for the winter.  Teas served. All are welcome.