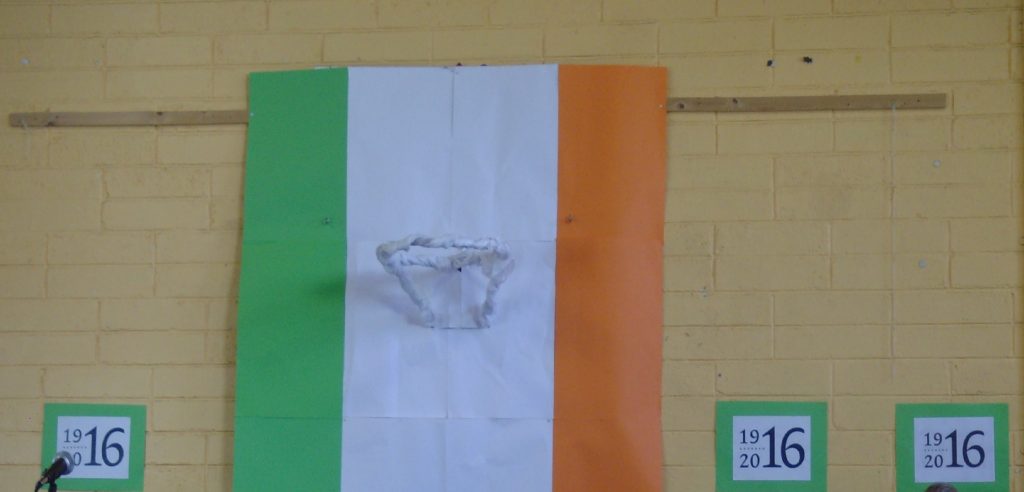 On Saturday 24th September 2016 at 12.00 noon a monument  commemorating the 1916 Rising and the men and women of previous generations who lost their lives in the struggle for Irish  freedom and independence will be unveiled at the Garda Station in Roundwood by children from Roundwood and Moneystown National Schools.
The monument, which  is an exact replica in detail of the Proclamation , together with  profiles of the seven signatories, is cast in bronze and is mounted on local granite. It is the excellent  and exceptional work of local artist Ciaran Patterson.
The 1916 Committee of Roundwood and District Historical and Folklore Society invites everyone to attend this important commemoration and unveiling of the 1916 monument and wishes to thank all those who contributed in many ways to this event.