Well done to the Edel & John 'Ginty' Brady Family who won the 2016 Roundwood Fun Family Challenge in Aras an Tochar last night, two years in a row! The John 'Sinn Féin TD' Brady family from Bray were a very close second behind the Roundwood Brady in an exciting final. Well done to Janine Brennan, Shay Nolan and team for putting together a diverse course for the 16 families who took part & to all the supporters who came to cheer them on!
The Men's Chin Up challenge was won again this year by the super champion Martin O'Toole who just about got 50 'ups'! Shay Cullen was a not a very close second but did the best of the rest!! The lady's competition was won by Aoife Martin with Cindy Hayes coming a close second. There was great interest in the youth chin up competition too with over 30 taking part, keeping the two Shay's – Cullen & Nolan busy on 'chair duty'. Winner on the night was Jack Leacy with 16 just pipping Connor Byrne by 1 for the gold medal.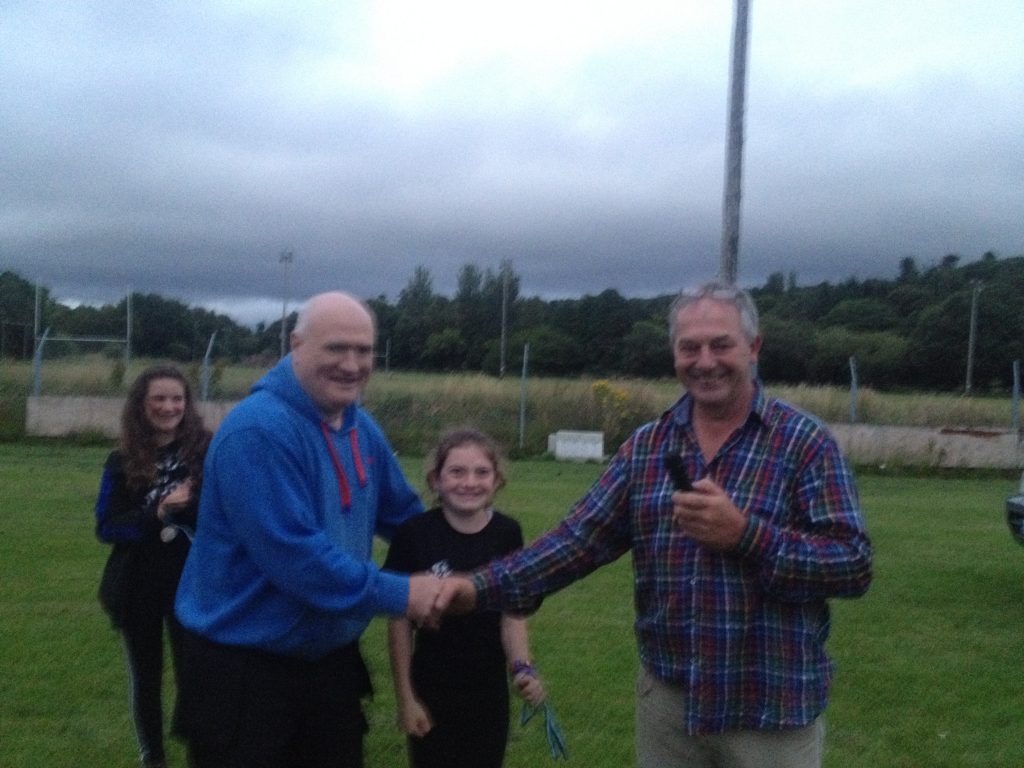 Joe Synnott's arm wrestling table was dusted off again and despite being put under extreme pressure throughout the arm wrestling bouts it lives on for the 2017 competition. Evan Cullen holds on to the crown of Arm Wrestler extraordinaire in the men's competition. Sean Pierce gave him a good fight with a 1:1 draw after the left & right hand wrestle.  The right handed Evan won the toss for the final and with his strong right arm took the top prize for the last match. Again Liz Byrne crunched her way through all before her to reach the ladies final with Cindy Hayes coming in a strong runner up!
Great night of free entertainment and fun for all (more photos to follow on the Roundwood.ie Facebook page. Roll on the next event –  the Variety Concert in Roundwood Church tonight (29th of July), doors open 7pm, admission €10, accompanied children free. Check out the festival programme for the rest of the events throughout this August Bank Holiday weekend