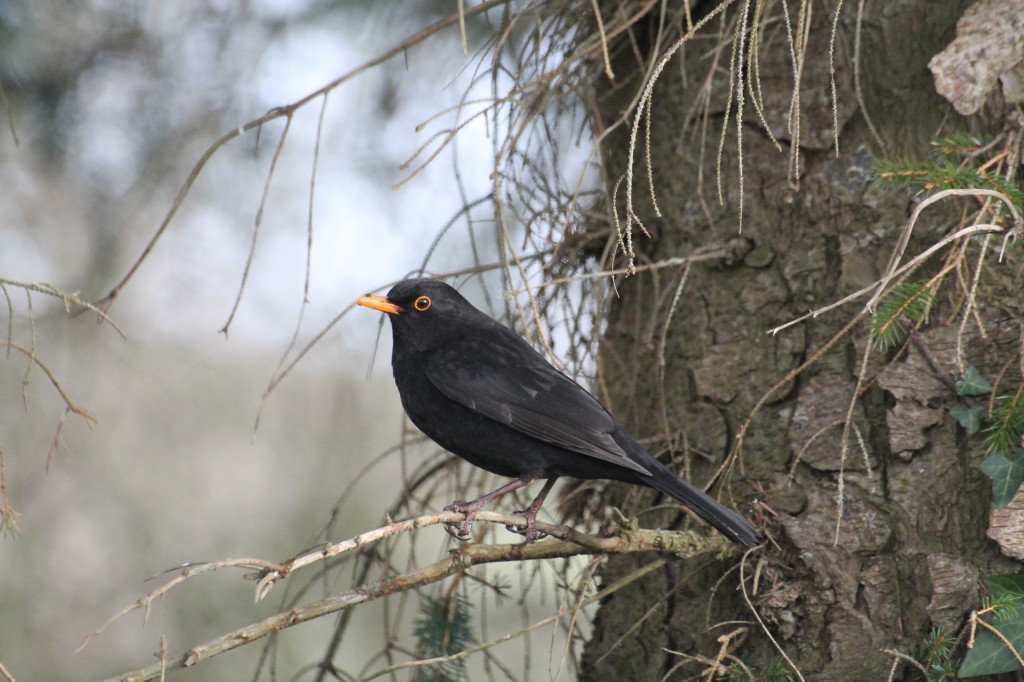 MASS OF REMEMBRANCE
Our Mass of Remembrance will take place on this Saturday 27th February at 6.30pm.  This mass is for parishioners and family members of parishioners whose funerals have taken place outside the parish since February of last year
KNOCK
A pilgrimage to Knock will take place on Sunday 3rd April.  The bus will leave Laragh at 7.45a.m & Roundwood at 8a.m.  The cost is €55 which includes bus, breakfast and dinner.  All money to be paid by the 17th March.  Names to Susan at 087 0273032
CAR BOOT SALE
The monthly Parish Hall Car Boot Sale are back on Sunday March 13th for Information and Booking please contact us by e-mail toroundwoodparishhall@gmail.com or by ringing Ben at 087-9627527 or Ashlie at087-3932730  Indoor and outdoor spaces available, Booking is essential as limited to 20 tables indoor. Open to stall holders from 10 a.m open to the public from 12 noon to 5 pm. Tables can only be held until 11.30 a.m
DIAMOND BRIDGE CLUB
Mary Pierce, Kay Plunkett, Monica Brady and Catherine McGillycuddy shared 1st/2nd on Monday 8th February whilst 3rd/4th was shared by Ger Lenihan Paddy O Brien Phil Power and Nancy O Brien.   1st for East/West were Miriam Coyle and Judy Skates, 2nd Seamus Kennedy and Padraig Gleeson , Bridie Nolan and Gertie Fee were 3rd and Brid Clancy and Catherine Halligan were 4th.  On Monday 15th February Monica Brady and Brid Clancy took 1st place for North/South Maura Gaskin and Margaret Byrne were 2nd and Nancy O Brien and Bridie Nolan were 3rd.   Padraig Gleeson and Seamus Kennedy continued their run of success by taking 1st place for East/West, 2nd Rachel Judd and Molly Byrne and 3rd Phil Power and Catherine McGillycuddy.
002 BRIDGE CLUB
Playing their cards right on Friday 12th February  were Kay Plunkett and Judy Skates, 2nd June Digby and Monica Brady, 3rd Rachel Judd and Molly Byrne.  1st for East/West were Rowena Brady and Maria Magee, 2nd Liz Belton and Philomena  Kenna and 3rd Noeleen Redmond and Margaret Bolger. Friday 19th February saw Margaret Bolger and Noeleen Redmond once again taking top place for North/South 2nd Marian Davis and Teresa Leahy and 3rd June Digby and Monica Brady.  1st for East/West were Ger Lenihan and Paddy O Brien, Maura Gaskin and Bridie Nolan were 2nd and 3rd Gertie Fee and Jane Cronin.
OPERATION TRANSFORMATION
Roundwood NS Operation transformation has been a great success with almost 100lbs lost to date, the family walk takes place on a Saturday morning at 9.30am leaving from the school down to the lake, it's been great fun for all involved and a great way to get all the family moving
ROUNDWOOD DANCE
The Roundwood Parish Hall monthly Dance will be held on Friday March 18th with dancing to The Wicklow Man from 9 p.m. till late. Teas served, refreshments available, Raffle prizes. Come along and enjoy a night of waltzing jive.
MADEIRA & ARAN ISLANDS
There will be a trip to the Aran Islands on the 29th April for 2-3 nights, flying to the islands, some day trips.  Names as soon as possible to Susan at 087 6273032.  There will be a seven day trip to Madeira on 21st July for €999 half board with only a few places left.  Names and deposit of €200 asap to Susan at 087 6273032.  Flying from Dublin to Funchal and some half day tours included
SET DANCING KILCOOLE
There will be a set dancing night in the Mill Room, Kilcoole on tonight Wednesday 24th February at 9pm with music by Michael & Brian.  All are welcome.
SENIOR ALERT SCHEME
A grant for the provision of a personal alarm is available to eligible applicants through the Senior Alert Scheme. The scheme aims to encourage community support for vulnerable older people in our communities. It provides grant assistance towards the purchase and installation of monitored personal alarms to enable older persons continue to live securely in their homes with confidence, independence and peace of mind. The scheme is operated through Pobal via community organisations. The Roundwood and District Community Council is registered to administer this scheme in the area. The personal alarm offers reassurance to allow independent living, safe in the knowledge that you can quickly be in contact with a family member or a neighbour in the event of an emergency. If you would like more information please contact Monica on 086 8055040, Betty on 01 2818703 or email info@roundwood.ie
HISTORICAL SOCIETY ALL TICKET EVENT
The Roundwood and District Historical Society 1916 Commemoration Centenary Seminar on Friday 26th and Saturday 27th February in Roundwood Parish Hall & Centre, at which 5 prominent historians and writers will give lectures on different aspects of the events of the 1916 Rising, is an all ticket event. A limited number of tickets are still available at €20.00 for the full event from Derek Neilson (01) 2818118, Colm Galligan (01) 2818136 and mon.farrell@gmail.com
WHIST RESULTS
The results of the whist is as follows:-  Top Score: Mary Pierce; Top Gent: Pat Fisher; Second Gent: Margaret Kennedy; Top Lady: Ann Pierce; Second Lady: Magdalga Kennedy & Kitty Kennedy (shared) First Half: Nan Wolohan; Second Half: Lucy Molloy; Longest Sitting: Seamus Kennedy & Lowest Score: Patricia Byrne.  Raffle prizes were won by Margaret Kennedy, Seamus Kennedy, Richie Cullen, Nan Wolohan & Patricia Byrne.  Next whist will be Wednesday 2nd March in The Parish Centre.
ROUNDWOOD ATHLETICS CLUB
Congratulations to Rebecca Molloy in High jump and Daniel Byrne in Shot putt on their recent medal wins in the Leinster indoor championship held in Athlone which now sees them alongside Laoise Cullen in shot putt qualify  for All Irelands in March. Aimee Byrne made her debut this year in the indoors and while not medalling this time put in a great effort to achieve a personal best. Luke McKenna competing in 600m ran a great race but unfortunately was just outside a medal place. Eve Leacy missed competing this year due to an unfortunate injury days before competition, so wishing Eve a speedy recovery. Next round of juvenile league takes place on 26th in Greystones track so please forward on names to Anita or Aileen ASAP if not done so already. PLEASE NOTE EARLIER RACE START TIME OF 6.30pm. not 7pm as originally stated  Training continues in complex Wednesday & Friday evenings at 6pm and Sunday mornings at the dam 10am for all ages. On Wednesday evening in Greystones for the older children. Contact your coach for more details.  Adult running continues on Tuesday evenings 6.30pm in complex and Thursday 7pm coach house car park. Every ability welcome.  Keep an eye out on our Facebook page for more updates.
PARISH HALL
The  Roundwood Hall  is always available for all social events, meetings, childrens parties, christenings, workshops, training courses etc. These great facilities are now available. For more information contact us on 087-9627527 , 087-3932730 or theroundwoodparishhall@gmail.com
NATIONAL SCHOOL ENROLMENTS
St. Laurence O'Toole National School, Roundwood is currently in the process of finalising enrolments for September 2016.  Should you wish to enrol you child, please telephone the school at 01 2818399 before the end of January.
LOTTO RESULTS
There was no jackpot winner in last weeks draw.  The numbers drawn were 5, 23, 24 & 26.  There were six match three winners, John Davitt, Damien Johnson, Amanda Walsh, Jason Giffney, Elizabeth Dionsay & Maire Halvey.  Next weeks jackpot will be €19,400.
SET DANCING
Set dancing in Kavanagh's lounge every Thursday night with music this month by Michael and Brian. Love if you could join us on the dance floor for a night of fun and lively banter
PILGRIMAGE TO MEDJUGORJE
October 5th 2016 for a week. Cost €645.00 per person sharing. Discount of €100.00 off price if paid in full by December 11th.  Price includes Flights ( Aer Lingus) Insurance , Half Board  Accomadation in House beside Church, Transfers to and from Medjugorje.  For more information / booking contact Mary King on 087 2185067