The list of prize winners from the 2017 festival raffle are available: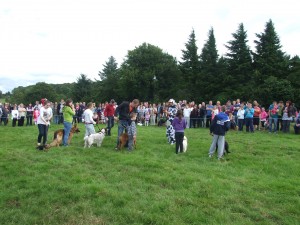 Tickets for the Festival raffle are now available for sale.  As always there is a huge array of prizes kindly donated by local businesses. The Festival committee endeavour to keep the costs at the festival to a minimum to ensure that the weekend is fun filled without costing families the earth. Many of the events and attractions  are free.
The festival raffle is the main source of income to pay the insurance costs, hire of equipment, attractions, etc. Your support by buying tickets is greatly appreciated and ensures the viability of the 2017 Roundwood Festival and future ones!
Tickets will be €2 each or a book of 6 for €10.  Tickets will also be available at all the events throughout the Festival.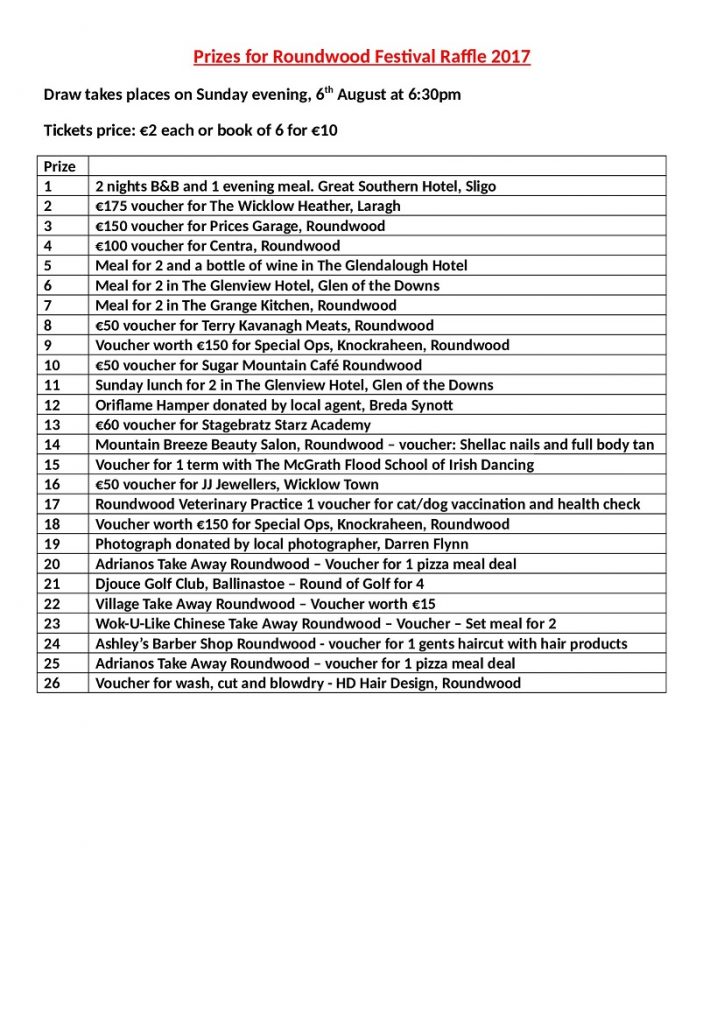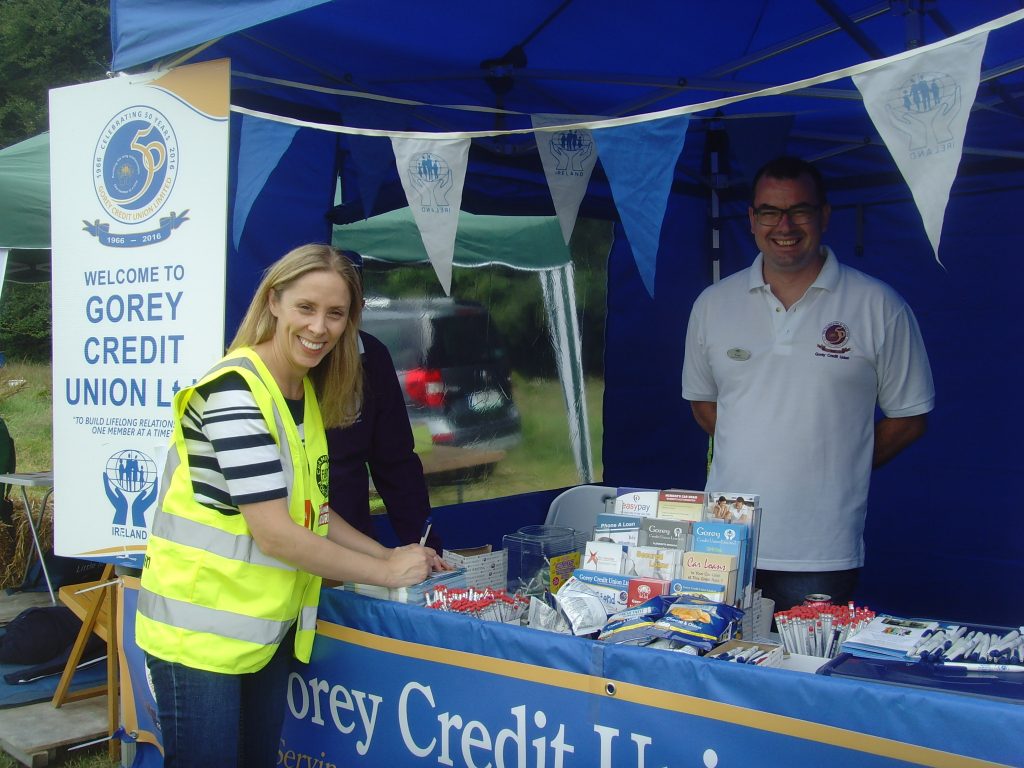 Our intrepid raffle co-ordinator, Karina