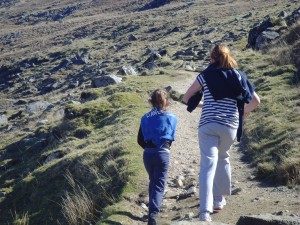 Saturday  5th August Hill Walk
Hill walk: Luggala and Lough Dan
In 2017, the hill walk will be a circular route along the publicly accessible paths around Lough Dan and Luggala.  It will also feature a stretch of this year's Pure Mile at Baltynanima.  The residents have been busy during the year and the area is looking impressive.
Meet up at Kavanagh's Vartry House at 9:00am Saturday 5th August.  A bus transfer will bring walkers from the village to the start of the walk.  Gerry O'Toole is providing the bus transfer for the walk free of charge – thanks Gerry!  There is a charge of €5 for the walk, which is used to cover the costs of organising the festival.
The walk will start at the public access entrance to the Wicklow Way near the junction at Lake Park. It will follow the path of the Wicklow Way up to the gates into Luggala and then follow the path down into the valley and over to Lough Dan.  We'll cross over the river and head back up out of the valley to emerge back on the road above the Scouts at Lough Dan.
Depending on whether visitors to the Lough Dan area make good or poor parking decisions on the day, we will arrange for bus pick up at Scouts centre, junction at Brady's or as near to Brady's as bus can access.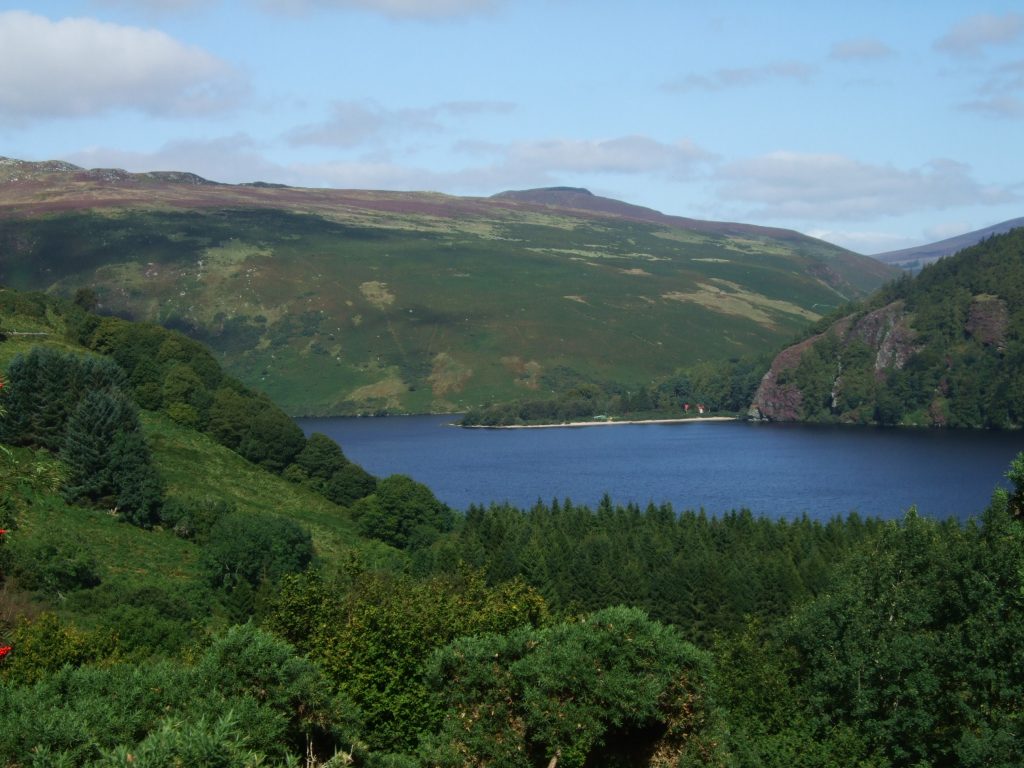 Lough Dan:  Just one of the stunning views that will be on show on the 2017 festival hill walk 
The walk will take approx 4.5 hours and is suitable for people who are relatively well accustomed to hill-walking.  Plenty of rest breaks and time to take in the sights will be provided for.
Pre-booking is needed to secure a place (so we can provide Gerry accurate numbers for bus transfer).  
Please email info@roundwood.ie to book your place.
Thanks to Bob & co who will be our guides on the walk once again this year.