Roundwood Festival 2017 will take place from Wednesday 2nd to Sunday, 6th August (the Bank Holiday weekend).
This year the Festival will kick off with a guided walk at the Vartry Water Works on the evening of Wednesday 2nd August and will end with the hugely popular Roundwood Street Festival Day on Sunday 6th of August.
The full programme for the Festival is now available. There may still be some minor changes to the programme and as arrangements fall into place we will update this website and the Roundwood.ie facebook page so please check back for updates as we near the kick off date.
25.07.2017: Please note that the Soapbox Derby has been cancelled.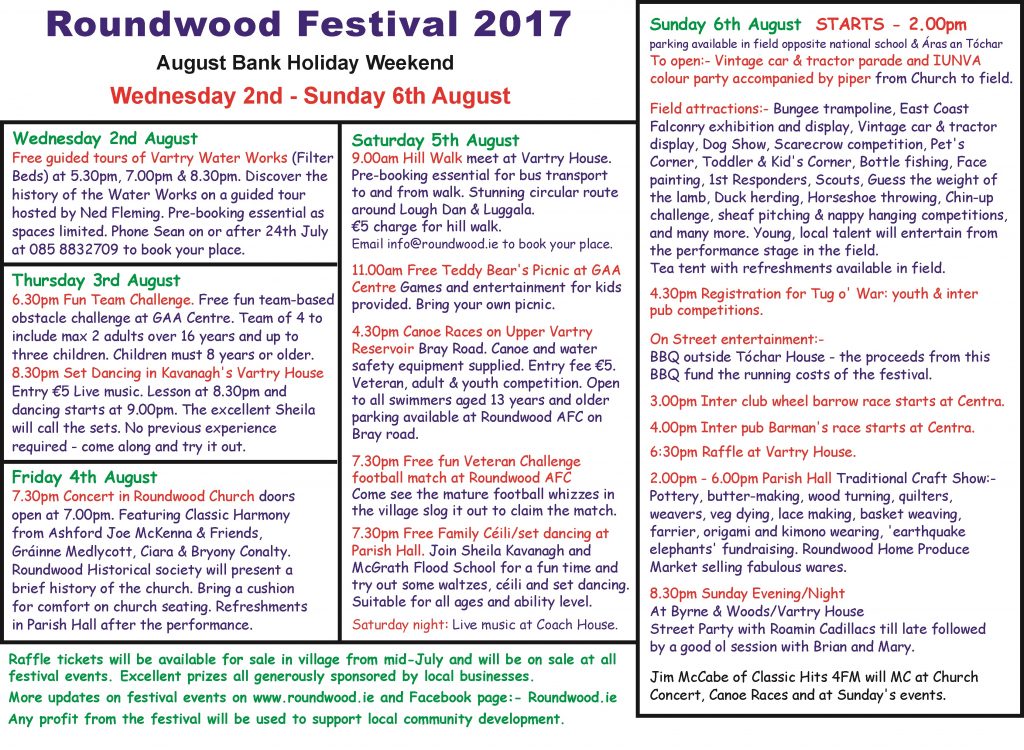 Festival Map
While the village is quite small, for the benefit of anyone visiting and not familiar with the locations mentioned on the programme, the map will be helpful.  In the years the festival has been running we've had visiting Dutch tourists win the canoe races, a Viking in the Soap Box derby and visitors from Puerto Rico taking part in the hill walk – if you're in or near the village when the Festival is on, come along and join in.