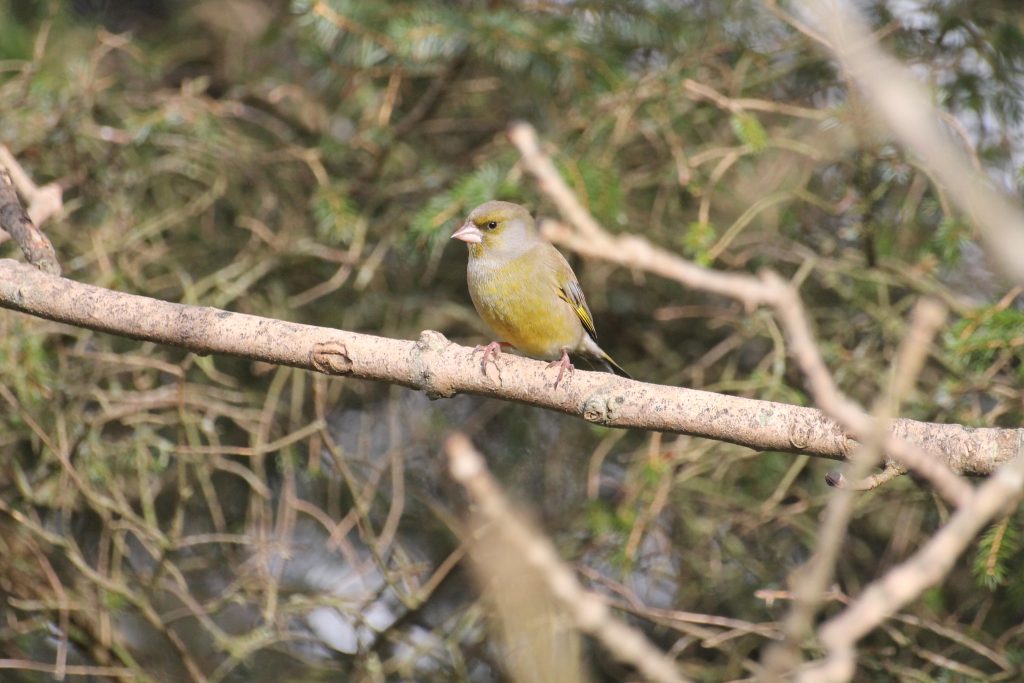 BINGO
Fun Bingo will take place on in the Annamoe Centre on Sunday 9th February from 3pm.  Family members and friends are more than welcome to attend.  €5 per book and great raffle prizes.  Come along and enjoy
ACTIVE RETIREMENT NIGHT OUT
Roundwood Active Retirement is organising a night out to the Singing Priests on the 4th April next in the RDS Concert Hall.  The cost for the bus and ticket will be €50.  To book your ticket contact Betty Cullen on 01 2818703 or Mary Flanagan on 087 6595381 or Maire Hall on 086 3053412
GALA BALL
A gala ball in aid of Suicide or Survive will take place in The Parkview Hotel, Newtownmountkennedy on Friday 14th February at 7.30pm.  the even will include a champagne reception and four course meal and entertainment from Richie Malone of Status Quo, Press Play, Let Loose and D.J. Ernie Gallagher  Ticets are €45 per person and are available from the hotel reception or by calling 01 2015600.  All the funds raised on the night go directly to Suicide or Survive and will help bring life changing programmes into communities throughout Ireland.
GENTLE BIRTH
GentleBirth Childbirth Education Workshop in Roundwood, Saturday 8th Feb '20, 9am – 6pm in Roundwood Parish Hall.  The workshop provides you with mental preparation using the latest brain science to give you emotional resilience which improves with instruction and practice.  Learn physical comfort measures so you have a full toolkit of strategies for you and your partner to use.  Knowing how to navigate your options and birth preferences with your health care provider is important so you can feel in control.  This is a 1-Day in-person workshop experience for two people (Mom and Birth Partner). Cost 240e.  Includes 30 days to GentleBirth Institute for further learning and 30 days access to the award winning GentleBirth App.  For more details see https://www.gentlebirth.com/workshops search by Instructor and enter Fiona White.  Any questions or queries please contact Fiona via call or text 087 2989801 or doulasafehaven@gmail.com.
MASS OF REMEMBRANCE
The Annual Mass of Remembrance for Parishioners and family members of Parishioners, who died since March last year, and whose funerals took place outside the Parish, will take place on Saturday, February 22nd at 6.00 pm
COMHALTAS IRISH MUSIC & DANCE CLASSES 
Learn traditional Irish music and dance with an award-winning Comhaltas branch (guitar, fiddle, flute, tin whistle and grúpa ceoil). Classes are held at 7 pm on Tuesday nights in St. Laurence O'Toole N.S., Roundwood – the second term runs from January to May. Performances, workshops and outings take place throughout the year. For more information phone 086-8269964 or email roundwoodcce@gmail.com
DIAMOND BRIDGE CLUB
Results for competition played on Monday 27th January, North/South 1st Catherine Halligan& Nancy O Brien, 2nd Ger Lenihan & Rowena Brady 3rd Rachel Judd & Molly Byrne and 4th Catherine McGillycuddy  & Brid Clancy.   East/West 1st Monica Brady  & Gertie Fee,   2nd Phil Power & Triona Woodroofe, 3rd Margaret Bolger & Paddy O Brien and 4th Beatrice O Callaghan & Diane McHugh.
002 BRIDGE CLUB
Sharing 1st place on Friday 31st January were Maria Magee & Rowena Brady & Noeleen Redmond & Margaret Bolger  3rd Liz Belton & Phil Kenna and 4th Catherine McGillucuddy & Nancy O Brien.    1st for East/West were Kay Plunkett & Triona Woodroofe, 2nd Ger Lenihan & Paddy O Brien, 3rd Gertie Fee & Jane Cronin & 4th Mara Gaskin & Bridie Nolan.
BADMINTON
Badminton continues on Tuesday mornings from 9.30am.  All are welcome.
SUNSHINE FITNESS
Sunshine Fitness will be starting 'Baby and Me', 'Golden Oldies' (for aged 65+) and 'Curvy Whirlies ' (for plus size women) fitness classes in the parish hall from September 17th.  Please contact Caitríona on 0876035780 for more information.
WHIST RESULTS
The results of the whist are as follows:- Top Score: Jimmy Molloy; Top Gent: Kay Plunkett; Second Gent: Pat Fisher; Top Lady: Magdaline Kennedy; Second Lady: May Kenna; First Half: Shay Brady; Second Half: Mick Whelan; Longest Sitting: Patricia Byrne & Lowest Score: Martin Byrne.  Raffle prizes were won by Marie Magee, Catherine Doyle, May Kenna, Margaret Kennedy & Shay Brady next whist will be tonight Wednesday the 12th February in the Parish Centre.
LOTTO RESULTS
There was no jackpot winner in last weeks draw.  The numbers chosen were 7, 11, 23 &25 .  There were six match three winners, Treasa Byrne, Glen Kelly, Mark Burke, Mick Timmons, Sadhbh Murphy & Seamus Tobin.  Next weeks jackpot will be €19,600.
JENNY'S PRESCHOOL
Jenny's pre -school Moneystown is now enrolling for September 2020 and 2021  Anyone interested in taking up a place can call into the school any morning between 9 and 12 or call on 0861705238  or email to jennyspreschoolmoneystown@gmail.com
WALKING GROUP
Roundwood Whizzers Walking Group are back in action meeting at 7pm this Wednesday at the Coach House car park.  All welcome to walk at your own pace for approximately one hour.
SET DANCING
Our weekly set dancing sessions continue in Kavanagh's Lounge on Thursday nights.  All are always welcome – whether you have ever or never danced before  Session starts at 8.30 til 10.30 and cost is still only €5 for a goodnight of exercise.
ROUNDWOOD CANCER SUPPORT
The Roundwood Cancer Support Centre is now up and running and is open in the Parish Centre on Monday, Wednesdays and Fridays from 10am until 1pm & they are currently looking for volunteers if you could spare some time in your week it would be greatly appreciated.  Please feel free to pop in for a chat we will be happy to help.  If anyone needs to make any enquiries outside these hours please telephone our confidential phone number 087 6062072
45 CARD GAME
A 45 Card Game takes place every Tuesday night in Moneystown Community Centre starting at a new time of 8pm for the winter months Teas served. All are welcome
MEDJUGORJE
A pilgrimage to Medjugorje will take place on October 7th 2020 for seven days at a cost of €679.00 fully inclusive  There will be a discount of €100 if paid in full by December 13th otherwise €200.00 deposit secures booking.  This trip will be accompanied by a Spiritual Director  The accommodation is close to the Church. For more information and booking Contact Mary King on 087 2185067