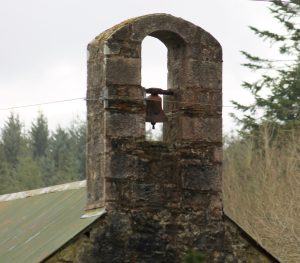 ROUNDWOOD HISTORICAL SOCIETY
The Annual General Meeting of the Roundwood and District Historical and Folklore Society will be held on Monday the 4th of July 2016 in the Parish Hall, Roundwood at 8.00 p.m. Agenda for the AGM: Minutes of last AGM, Chairman's report, Secretary's Report, Treasurer's Report, Election of Officers (Anyone interested in election to the Committee is asked to advise the Hon. Secretary) Any other business. Members are invited to bring along memorabilia they have relating to the 1916 Rising, photographs, articles etc. and after the AGM we can share our history and records of this historic period. The society welcomes new members and looks forward to seeing you on the 4th July 2016.
COMMUNITY COUNCIL
The next meeting of the Roundwood & District Community Council will take place on Monday 11th of July at 8:00pm in Roundwood Parish Hall & Centre. All welcome
MUSIC IN CALARY FESTIVAL
Wednesday June 22: Lance Coburn returns to Calary to perform works Tchaikovsky including Theme with Variations in A minor and a potpourri on themes from the opera Voyevoda. Friday June 24: Musici Ireland – Beth McNinch (viola), Lance Coburn (piano) and Sharon Carty (mezzo) perform works by Brahms, Loeffler, Frank Bridge and Michael Head. Thursday June 30: The Janet Ashe Recital will be performed by a number of talented young pianists – Billie O'Brien, Ryan McGrath, Tiffany Qui – and also Samuel Allan Chapkovski (violin). They will play works by Albeniz, Bach, Beethoven, Chopin, Debussy, Ginastera, Paganini and Rimsky Korsakov. Tickets for each concert, which are €18 and €15 for concessions, can be booked by ringing John at (01) 2818146 or by email to derekneilson@eircom.net .
LOTTO RESULTS
There was no jackpot winner in last week's draw.  The numbers drawn were 4, 5, 8 & 14.  There were thirteen match three winners, Chel, Mary & Julia, Ger & Nora, M Kennedy, Lola Nolan, WM, Pat King, Noel Grahan, Sarah Kenny, Marie Byrne, Shane Elliott, S Cronnop & Tiny Shortt.. Next week's jackpot will be €19,400.
BLESSING OF THE GRAVES
Roundwood Parish Cemetery Sunday/Pattern Sunday – will take place on Sunday 24th July.  Please note the 11.30 am Mass will be Celebrated in Roundwood Cemetery NOT in the Church.  This Mass will be offered for all interred in the Cemetery and will include a Blessing of the Graves   (People are welcome to bring their own folding/portable chairs)
DAY TRIP
There will be a day trip to Kilkenny on Saturday 16th July. Leaving Roundwood at 9am. A tour of Kilkenny City by road train, visit St Canices Cathedral and Black Abbey. Some time to shop. Tea, Scones, Dinner & Bus €70 per person. All money in by July 1st at the latest to Susan at 087 6273032 anytime,
OUR LADY ISLAND
A day Pilgrimage to Our Lady Island on Sunday 21st August Leaving Roundwood at 10am. Tea, Scones, Dinner & Bus €60 per person, Money before the 1st August to Susan at 087 6273032
LUNCH CLUB
A reminder that the Active Retirement Lunch club will take place on Friday 24th June in The Grange, Djouce Golf Club, Roundwood at 1.30.  Please let Molly at 0404 45407or May at 0404 45178 know if you are interested in going.
WONDERLAND PRODUCTIONS
Theatre Company, Wonderland Productions are running their annual summer camp in Roundwood Parish Hall on July 18th – 22nd 2016. This fun five day camp is suitable for 7 -12 year olds and runs from 10.30 -3.30 pm daily with a showcase of plays created by the children on the last day. Children work with Wonderland professionals to create, design and perform their own play. We guide children through the process of creating a story, building characters, performance skills and theatrical elements such as costume, props and set. We don't use scripts and the children don't have to learn lines, instead we work on character building techniques, group work, improvisation and spontaneity.
MONEYSTOWN COMMUNITY CENTRE
The Midsummer Barn Dance and Barbecue will take place on Saturday 23rd July from 8pm till late. Music by the Three Bob from 10pm – 12pm and the Roamin Cadillacs. from 12pm – 2am. Food will be served from 8pm – 11pm. Fully licensed. Super Raffle on the night also.  Tickets €20 to book please phone 086 1504221
ANNAMOE CENTRE
Bowls every Tuesday night at 8pm. We welcome new members anytime.  Tennis every Saturday from 2 to 5pm.  The unveiling of Barton Childers memorial is on the 16th July at 2pm. If you would like support this event you can get in touch with Carmel Hawkins or Breda Roche. We are partly funded by the Wicklow County Council. and Ireland 2016 and you are all welcome to come along on the day.
PARISH HALL
The  Roundwood Hall  is always available for all social events, meetings, children's parties, christenings, workshops, training courses etc. These great facilities are now available. For more information contact us on 087-9627527 , 087-3932730 or theroundwoodparishhall@gmail.com
HOME INSTEAD SENIOR CARE
Home Instead Senior Care – Are actively looking for carers to care for people in their own homes in the Roundwood and surrounding areas.  Hours are Flexible, Part-Time, Evening and Weekend Work, Training & Experience preferred but not necessary. If you are seeking employment have a passion for people and would like to care for the elderly in your community.  Please give Home Instead a call at 01 2768122
SET DANCING
Set Dancing continues every Thursday night in Kavanagh's Lounge from 9pm til 11pm with music this month by the O'Kane family.  Come along and join us for a night of good fun, great exercise and a very social night out.  Newcomers always welcome and great way to meet some locals.  Cost for night of dancing and entertainment is still only €5.
ROUNDWOOD FESTIVAL
The Festival this year will take place from Thursday the 28th to Sunday 31st of July. A great line up of events is planned. Would you like to get involved in the organisation of the Festival?  The next meeting of the organising committee takes place in Kavanagh's Vartry House on Monday 27th of June at 8:30pm. All welcome
WILDFLOWER WALK
Can you tell a violet from a primrose? In these modern times, few amongst us can recognise our common wildflowers. Join the staff of the Wicklow Mountains National Park on Saturday June 25thfor a gentle walk and learn how to identify some flowers. The walk starts from the Information Office by the Upper Lake, Glendalough at 11am. This event is suitable for adults & older children only. No dogs please. It is free of charge, but please be aware that the Upper Lake car park (Wicklow Co. Council) has a €4 charge. Booking is essential. Bookings will only be taken from Saturday 11th June. To book, please phone 0404 45425.
PILGRIMAGE TO MEDJUGORJE
October 5th 2016 for a week. Cost €645.00 per person sharing. Discount of €100.00 off price if paid in full by December 11th.  Price includes Flights ( Aer Lingus) Insurance , Half Board  Accommodation in House beside Church, Transfers to and from Medjugorje.  For more information / booking contact Mary King on 087 2185067
ROUNDWOOD MARKET
Roundwood Home Producers Market re-opened on Sunday 20th March.  Our opening times will be 12noon to 5pm.  Please come for your home baking, jams, vegetables, crafts, plants, and much more.  New members are always welcome..  We look forward to seeing you there